Global Forecasts for Electric Vehicle Sales & Use: 2015-2024 (Webinar)

Wednesday, April 27, 2016 from 10:00 AM to 11:00 AM (PDT)
Event Details
As we move into the sixth year that plug-in electric vehicles from major automakers have been available, we can look back and remember how significantly the market has changed in that relatively short time frame: the numbers and diversity of available models has grown, the battery technology has dramatically improved, and the demographics of PEV buyers has shifted.  
As industry members and advocates, it's important that we look ahead and consider what future developments are anticipated down the road:
What will the market for light duty hybrid, plug-in hybrid, and battery electric vehicles look like over the next ten years? 

How will the growing all-electric range and large battery packs influence driving habits and recharging needs? 

What role will government incentives, automakers and utilities play in promoting EVs over the next decade? 
Join us on April 27th for an exclusive webinar that will explore these questions, and more! 
We are thrilled to partner with Navigant Research, a market research firm that specializes in providing in-depth analysis of clean technologies, to host this webinar. Our speaker will be Mr. John Gartner, Director of Energy at Navigant Research. Mr. Gartner is well-known in the electric vehicle industry industry for his insight and expertise on PEV technology and markets. His full biography can be found below.
This webinar is FREE to attend. Register Today! 
Speaker Biography: John Gartner, Navigant Research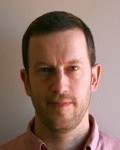 John Gartner is a Director in the Energy Practice's Market Intelligence group, leading Navigant Research's Transportation Efficiencies and Building Efficiencies research. His key areas of expertise include electric vehicles (EVs), EV charging infrastructure and integration into the grid, vehicle-to-grid (V2G) technology, advanced batteries, ultracapacitors, and stop-start vehicle technology.
Mr. Gartner has overseen more than a dozen projects focused on the local and national impact of electric vehicles on utilities, business models for EV charging services, and the expected utilization of EV charging equipment for both U.S. and international clients. He speaks frequently about electric vehicles and charging infrastructure at industry conferences around the world, and he is often quoted in major media outlets including The New York Times, the Washington Post, Forbes magazine, and other publications.
Mr. Gartner has 26 years of experience in evaluating technology, market research, and consulting. He began testing computer hardware and software products at the National Software Testing Laboratory in 1988. Between 1993 and 2002, he contributed to and edited many of the leading IT and business publications including Wired, Windows Magazine, Technology Review, TechWeb, and McKinsey Quarterly. Mr. Gartner, who has been involved in assessing alternative drive transportation for more than a decade, also founded and edited Wired's Autopia automotive website and was the first to report on the overestimation of the fuel economy of hybrid vehicles. 
Event Supported By:

Have questions about Global Forecasts for Electric Vehicle Sales & Use: 2015-2024 (Webinar)?
Contact Forth
When & Where

Webinar log-in information will be shared with registrants prior to the event.




Wednesday, April 27, 2016 from 10:00 AM to 11:00 AM (PDT)
Add to my calendar
Organizer
Forth (formerly Drive Oregon) is advancing smart, electric and shared mobility in the Pacific Northwest through innovation, demonstration projects, advocacy and engagement. Forth manages and operates the Go Forth Electric Showcase in downtown Portland, OR.