Description
ROSKINO, in conjunction with Cloud21 International and Kultura PR International, is pleased to present the "Global Film Showcase" that will be held during the Cannes Film Festival and Marché du Film on May 14, 2018 at 2 p.m. at The Russian Pavilion in the International Village.
Speakers:
Sariann Monaco, Actress/Producer
Sariann Monaco is writer of the Telly-awarded films "Down Stage" and writer and co-director of "Absent." She has co-produced several projects for Heartland Films, Inc.
Monaco is the narrator of the Telly-award winning film "One" and voices the sassy waitress in 2016's "Top Cat Begins" animation film, directed by Charlie Adler. She has been recognized internationally for her voice-over work for Nature Made Vitamins and Sambazon Acai. Ms. Monaco is represented by VOX Inc., LA and is a Second City Chicago alumna. Her on-camera work includes "The Saddle" and "Between Bullets and her commercial appearance in "Check Your Sources: Hashtags" San Diego won an ADDY award. She was nominated for best actress at the 2015 San Diego Film Awards. She has judged the regional Emmy awards and the annual San Diego Film Festival and serves on the advisory board for "My Power of One" charity.
Katya Mtsitouridze

, CEO, ROSKINO
Leading ROSKINO since 2011, Ms. Mtsitouridze is one of the most accomplished executives in the global film industry today. She is the creator of the television series "This Is Cinema" and film expert for Russia's Channel One, and previously served as Variety Russia's editor-in-chief.
In 2017, in conjunction with the City of Moscow, Ms. Mtsitouridze founded the Moscow Film Commission, an institution created to promote the city as a unique shooting location and to provide assistance to international film and TV production companies wishing to shoot there. In 2008, she founded the Russian Pavilion at the Cannes Film Festival, which she heads to this day, and in 2014 she created and produced the first edition of the Saint Petersburg International Media Forum.
Ms. Mtsitouridze is frequently asked to serve on the juries of major world film festivals, including Moscow International Film Festival and Cannes International Film Festival. She is a member of FIPRESCI, Russian Filmmakers' Union, Russian and International Unions of Journalists, and National Academy of Motion Picture Arts and Sciences of Russia.
David Raynor, Filmmaker/Founder, Bad Had Films
Australian filmmaker and president of Bad Hat Films David Raynor debuted the short film "We Need To Talk" about youth suicide prevention in 2017. Raynor received accolades for how he handled this important yet sensitive topic, with thoughtfulness and integrity. The film is being developed into a feature film, with an accompanying book and music video. His other notable, award-winning works include "Hello Tom Sullivan," "Karlisha and Morgan" and "So This Is It Then." In 2018, he will direct and produce the French noir-inspired feature "Ubiquitous," for which he also wrote the screenplay. He is currently shooting a pilot titled "Boomerang" for US television. Prior to becoming a filmmaker, Raynor was one of the top names in the global beauty industry.
Debbie Vandermeulen, CEO, Fusion Features
Debbie Vandermeulen has 24 years of experience successfully working with filmmakers assisting them in turning their story ideas into cinematic entertainment that has proven to be profitable and earn recognition at renowned entertainment festivals, including Cannes, Sundance and Toronto.
Founder of Fusion Features, she has facilitated many aspects of film production and directly participates in all main producing phases, including development and financing to post-productions, marketing and distribution. She is known for creating and utilizing Seed Enterprise Investment Scheme (SEIS) and Enterprise Investment Scheme (EIS) in the UK to aid film projects in generating development and production funds that will provide tax advantages for the investors.
Ms. Vandermeulen has producer credits for 10 features. The most recent feature film "Crystal Swan" won the Grand Prize for Works In Progress at the Tallinn Black Nights Film Festival in November 2017 and premiered on Opening Night of East Meets West at Karlovy Vary International Film Festival in the Czech Republic.
Sue Vicory, Filmmaker/Founder, Heartland Films, Inc.
Three-time Telly Award-winning filmmaker, Sue Vicory has been creating community-based films and projects within her not for profit production company, Heartland Films, Inc. since 2003. Her works include "Homelessness & the Power of One," feature documentaries "One" and "Kansas City Jazz & Blues; Past, Present & Future" and short films "Absent" and "1898, The W.F. Norman Story. In 2015, she founded Team XX, an all-female team of 25 filmmakers that created the award-winning film "Down Stage." Vicory is a member of the Los Angeles-based Alliance of Women Directors and creator of the website www.womendocumentaryfilmmakers.com, designed to increase visibility for female filmmakers. She is the creator of the non-profit brand "My Power of One" (MPO1). In 2015 under the MPO1 banner, she filmed a 48 state tour completing "12 Acts of Kindness." A feature titled "Ruby's Heartbeat" based on this journey is currently in the works.
Film producer and international journalist Eileen Tasca will moderate the hour-long panel on behalf of Indie Entertainment Magazine, the event's official media partner.
Following the panel will be a VIP reception where media and industry executives will have the chance to
meet and mingle with the panelists.
ROSKINO, formerly SOVEXPORTFILM, is the Russian establishment responsible for consulting with
the Russian Government regarding the international image of the Russian film industry and is the only
company promoting the country's motion-picture art internationally. Founded as a film production and
distribution company in 1924 under the name SOVKINO, the company reformed as SOVEXPORTFILM,
an import and export film company in 1945. From 2012, the company has been rebranded as ROSKINO,
a state-funded body responsible for promoting Russian films and filmmakers international.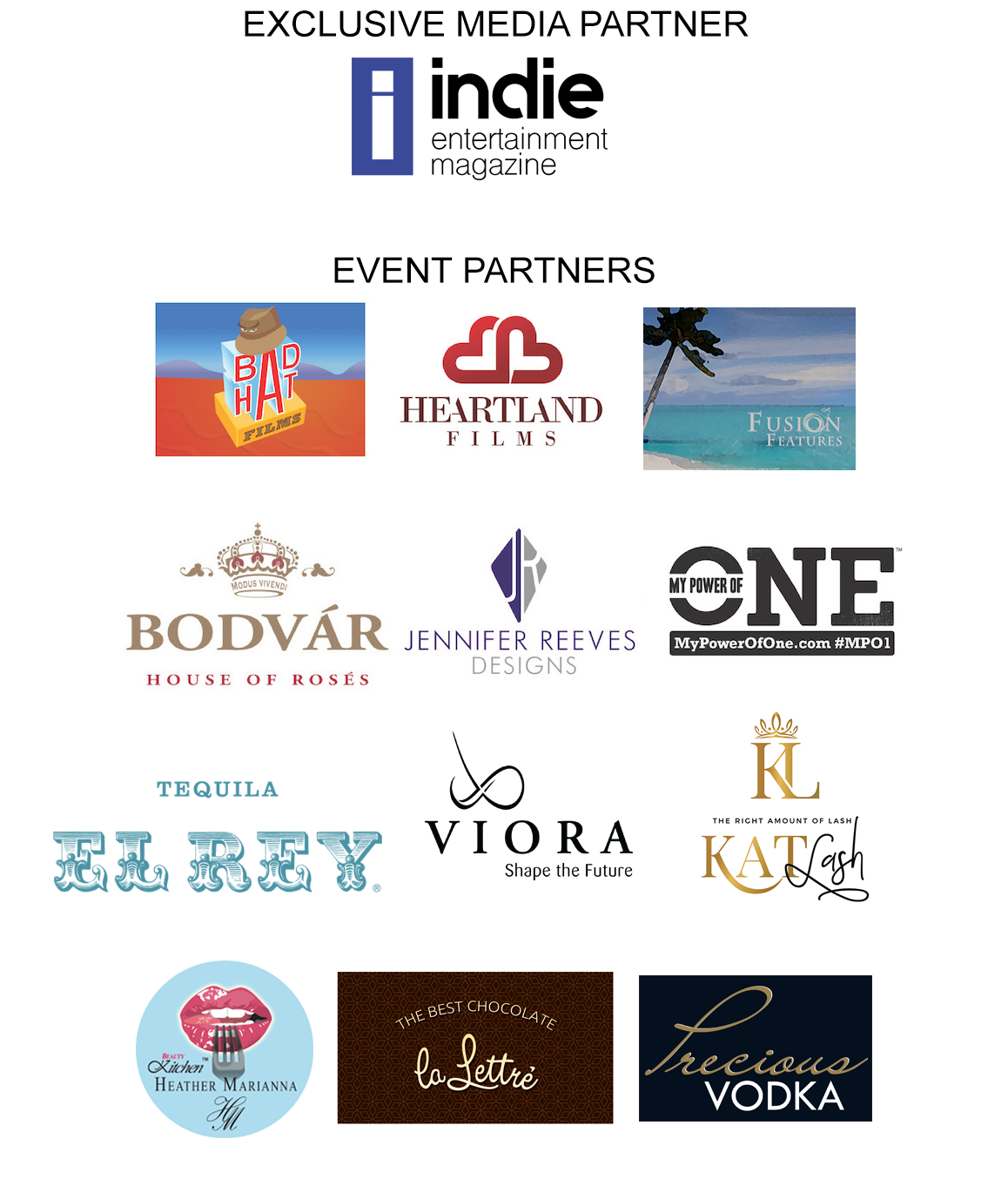 RSVP will be on a first come, first served basis and capped at venue capacity. RSVP does not guarantee admission if capacity is reached. Your invitation is non-transferrable.