Description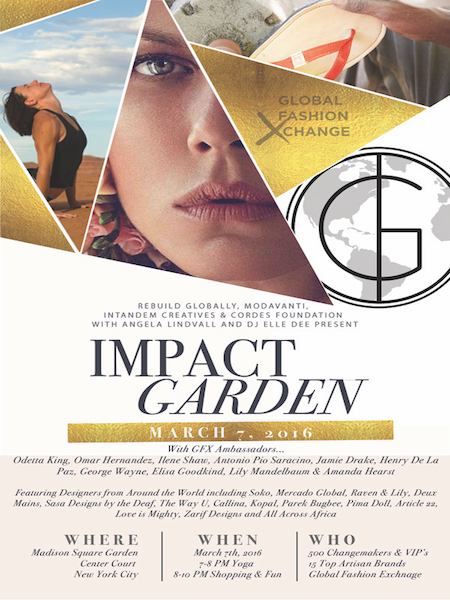 The tendency to buy garments, use them until new purchases are made and then discard them in the trash is a worldwide problem. One of the simplest and most sustainable ways to give garments greater longevity is to provide them with a second life with a new owner.
This is the mission of Global Fashion Exchange: To promote sustainable consumption patterns, such as reusing and recycling, around the globe.
The concept of Global Fashion Exchange is simple: Everyone is invited. To access the Global Fashion Exchange you must contribute at least one garment to the common pool of clothing. It must be clean and in good condition.
Please email RSVP@INTANDEMCREATIVES.COM to be added to the guest list for the Global Fashion Exchange.
Please be sure to provide your full name for MSG security. Anyone who's name is not on the list will NOT be granted access. Please refrain from using any language such as "plus one" or "and a guest". Again, everyone planning to attend needs to provide full names ahead of the event.
WHERE: Madison Square Garden - Delta Lounge, NYC
When: Monday, March 7, 2016. Yoga 7-8pm, Shopping, Swapping & Fun 8-10pm
Who: 500 Changemakers & VIPs, 15 Top Artisan Brands, Global Fashion Exchange
Volunteers are needed for this prestigious event. If interested or you know someone who might be, please complete link ASAP http://bit.ly/globalfashionexchangevolunteers. Thanks