Global Family Business Event: Leading an International Family Firm
Description
Meet one of India's most powerful businesswomen.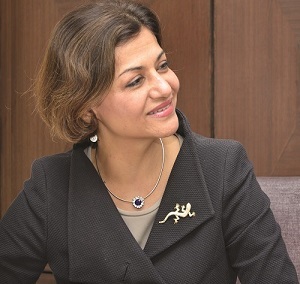 The Lawrence N. Field Center for Entrepreneurship presents the 4th Annual Global Family Business Event, where we invite speakers from prominent family businesses around the world to discuss the unique intricacies of family governance in entrepreneurship. Our speakers share grassroots anecdotes, advice and wisdom pertaining to running a family enterprise - which, as we like to say, "you can't find through a Google search."
This year, meet Harshbeena Zaveri, a Wellesley graduate and former teacher now running one of India's top engineering firms. She grew the company her father founded in 1965, designing and manufacturing components used in 90 percent of vehicles on India's roads today. NRB Bearings is a global supplier to companies like Audi, Honda, Volvo, General Motors, and more.
Zaveri led NRB through the economic challenges of the '90s. Under her management, sales have increased a total of 43 percent since 2011. Passionate about quality engineering, she established a government-recognized innovation center in 1999.
She is deeply interested in education and mentoring young leaders and women.
Click here for more information about the Global Family Business Event.
Lunch will be served.