Description
We would like to invite you to our special presentation Global Executive Tour "Leadership & Technology" Master Class & Panel Talk. This event is organized as part of our IE Global Senior Executive Tour, running across 18 different countries in 5 different regions in order to meet high-level executives like you."Technology is constantly shaking the status quo keeping senior leadership alert as companies rise and fall overnight. While running to meet the short-term profit objectives senior leaders are expected to be visionaries and a source of inspiration for the mixed generations to ensure sustainable growth. So how do we take advantage of the arising opportunities riding the tide of this dynamic race? And in doing so how do we make sure we find time for staying healthy and sane? While we might not have all the answers, we will do our best to uncover these topics during our special MasterClass with professor Milo Jones.
ABOUT SPEAKERS: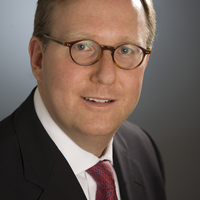 Professor Milo Jones
Dr. Jones has been a Visiting Professor at IE since 2008. In the past, he has worked in senior positions in several international companies, and served as an officer in the United States Marine Corps.
He is the co-author of Constructing Cassandra: Reframing Intelligence Failure at the CIA, 1947-2001, published in 2013 by Stanford University Press.
In addition to his teaching, Milo serves on several boards and consults on strategy and the application of intelligence frameworks to business and financial problems. He is currently researching the geopolitics of automation and digital technologies.
Invited speaker of the World Knowledge Forum in 2015, 2017
To read his interview article:
Ai & Work : Please click here
Big Data : Please click here