Description
Technology is constantly shaking the status quo, keeping senior leadership alert as companies rise and fall overnight. While running to meet the short-term profit objectives senior leaders are expected to be visionaries and a source of inspiration for the mixed generations to ensure sustainable growth. So what's the solution? How can you take advantage of the arising opportunities and keep on the tide of this dynamic race? And in doing so, how do we make sure we find time for staying healthy and sane?

While we might not have all the answers, we will do our best to uncover these topics during the upcoming event. Learn, discuss, and network in an exclusive setting with a select audience of top executives, powered by talks from our experts.

For more information about the tour please visit the website.
ABOUT SPEAKERS: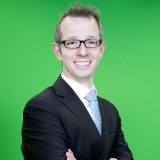 Borja Gonzalez del Regueral
Within his almost 20 years of professional experience Dr. Gonzalez del Regueral combines both work at world's largest companies, his own business and a unique research in energy sector. Working for British Petroleum (BP) he led global operations transformation projects, developed innovation and digital strategies in the areas of human capital and SaaS implementation. Prior to BP, he worked at Iberdrola in its international expansion, post-merger integrations, and in regulatory strategy for the electricity and natural gas markets. With his own consulting practice Borja brought to the market and led to international expansion high-end brands in fashion, apparel and sports industries. His professional mission is to help companies instill a culture of disruptive innovation and educate a next generation of young professionals able to draw on innovation methodologies to be leaders in their chosen areas of work.
Dr. Gonzalez del Regueral holds a Ph.D. in Thermoeconomics from Polytechnic University of Madrid and was awarded the best PhD thesis by the Royal Academy of Doctors of Spain. He also holds Masters degrees in the Electric Power Industry (Comillas Pontifical University) and Mining Engineering (Polytechnic University of Madrid) and an Executive MBA (IE Business School). His academic work has led to a patented novel energy generation process, a book on Exergy & Thermoeconomics and publications in several scientific journals.