Global Entrepreneurship Week: Internet Enterprise Day

Friday, November 20, 2009 from 9:30 AM to 6:00 PM (GMT)
Event Details
Internet Enterprise Day
                                                20th November 2009
                   International Digital Lab, University of Warwick
Global Entrepreneurship Week (16 – 22 November 2009) is a worldwide movement of entrepreneurial people, with millions unleashing their enterprising talents and turning their ideas into reality.  Last year, there were 24,966 events and activities run in 77 countries, attended by more than 3.06 million people (644,000 of which were in the UK!).
As part of the Global Entrepreneurship Week, the Internet Enterprise Day is aimed at inspiring students to build the next big thing on the web. It is also aimed to be a networking event for those in the West Midlands that are interested in the Internet business.
TIME


 

Activity

0950-1000

 

Coffee and Registration

1000-1100

 

Pitch by West Midlands Start-ups

(if you want to pitch, send a mail to oo@myonePage.com)

1100-1130

Iqbal Gandham, Serial Entrepreneur, Co Founded Net4India

How to Launch a start-up in 30 minutes, From idea to market.

Educated as a Spacecraft Engineer, Iqbal has been building Internet based companies since the early 90's. He was part of the founding team of a ISP in the late 90's which listed on Ofex, he has co-founded the Net4 Group of companies, which contain the largest web hosting company and the largest domain registration company in India today. More recently he was part of the founding team at Nivio, a cloud computing startup, which earlier this year won the "Tech pioneer at Davos" award (World Economic Forum). Currently he is mentoring various Internet Startups, in London, in addition to "toying" with another one of his own. He won't say what it does except it involves Image recognition and the Semantic Web.

1130-1200

Zebedee Franklin, Director, Spring Consultancy

Creating a product the customer needs

Zebedee is a self professed maverick and entrepreneur who has never been afraid to change horse in mid stream to enjoy life on his terms and encourages everyone to follow their dreams.  Primary concern has always been the customer whether its selling ice cream, books, sports hospitality, marketing and advertising services or the latest techno wizardry and yes he has worked in all of these sectors.    Ultimate dream is to have his own Champion racehorse but half the battle is how you get there, working with and mentoring start-ups provides his inspiration for achieving this.

1200-1300

 

Lunch & Tour of International Digital Lab

1300-1330

Sean Phelan, Founder of Multimap

The Multimap Story


Sean Phelan started Multimap.com as a bootstrap start-up in his spare bedroom in 1995 and built it into one of the 10 most popular British web services, with revenues of £12M and profits of £1M.   In December 2007 the company was acquired by Microsoft for £30 million, cementing its position in the ranks of Britain's internet success stories.Sean holds an MBA from Institute Theseus, in Sophia Antipolis, France, and an engineering degree from the University of Sussex.

1330-1400

Alistair Mitchell,  co- Founder and CEO Huddle.net

How to raise millions without giving away your company.

Huddle is a network of secure online workspaces where you can share file, collaborate on ideas, manage project and organize virtual meetings. It enables teams to work more effectively across boindries both in and out of the enterprise. Huddle is used globally by hundreds of thousands of users and businesses including KIA Motors, P&G and UNICEF. In 2007, Huddle raised $5M to take their business to the next level

1400-1430

 

 Joshua Meyer,  Accenture Consulting


1430-1445

 

Coffee Break

1445-1615

Facilitated Breakout Sessions:

Pod 1: John Lunn , Senior manager, Sales and Integration, PayPal

The future of online payments

John has been building payments and fraud systems on the internet for over 15 years and has advised many of the successful and less successful start-ups on their payment strategies. Originally a java certified developer and now an all purpose hacker and Seedcamp mentor. John runs PayPal new developer network PayPalX in the EU.

Pod 2: Dr Jay Bal, Associate Professor, Warwick

Online Marketplaces

Jay leads the team at WMCCM which has grown to over 7 000 companies collaborating on over 50, 000 tenders worth  £1 Billion. In 2001 Jay assisted the government of Tuvalu, an island in the Pacific, in leasing out the domain name ".tv",  a concept that received the Sunday Times Internet Innovation Of the Year award.

Pod 3: Dr Paul Bhangal, Founder/CEO CNUK TV 
Digital Media and E learning

Having spent many years in Senior Management in the car industry launching and operating with new brands, Paul now combines his time running his Digital Media Company and meeting with business leaders. He has also delivered business consultancy projects both in the UK and China. Paul is keen on technologies that bring real world benefits and is currently working on innovations in delivering interactive e-Learning to a diverse audience. 

Pod 4: Xiao Ma, PhD Researcher

The potential of the MicroSoft Surface.

We have two surfaces (worth over £20, 000) at the digital lab which you will be allowed to play with along with other cool gadgets from the Gadget Lab


1615-1630

Closing remarks

1630-1730

Drinks and Networking. the drinks are sopusored by PayPal

*The Pods (4) are breakout spaces where further discussions will be carried out. The host of each space can use the opportunity to discuss an aspect of their business which relates to internet start-ups.
Supported by
Venue: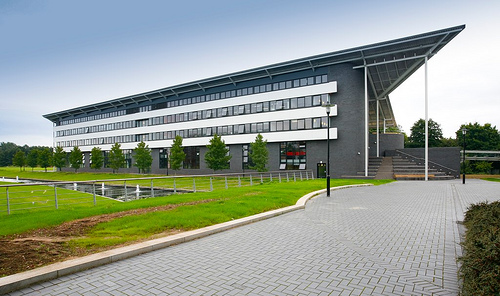 Attendee List
Sort by:

Date

|

First Name

|

Last Name
When & Where

International Digital Lab
University of Warwick
CV4 7AL


Friday, November 20, 2009 from 9:30 AM to 6:00 PM (GMT)
Add to my calendar