Global Entrepreneurship Week: Faculty + Student Showcase with Idris Kothari & John Ason

Wednesday, November 20, 2013 from 12:00 PM to 2:00 PM (CST)
Event Details
Seeking funding for your new startup? Interested in learning about the "angel world?" Hear IIT faculty and students pitch their companies in this informative showcase. John Ason, a professional angel investor will discuss his organization, business development expertise, and funding ideas. Idris Kothari, Chairman of OPEN Silicon Valley as well as CTO of Vertical Systems will share his perspective from a tech entrepreneur's point of view. Take your idea to the next level and register today!  

John Ason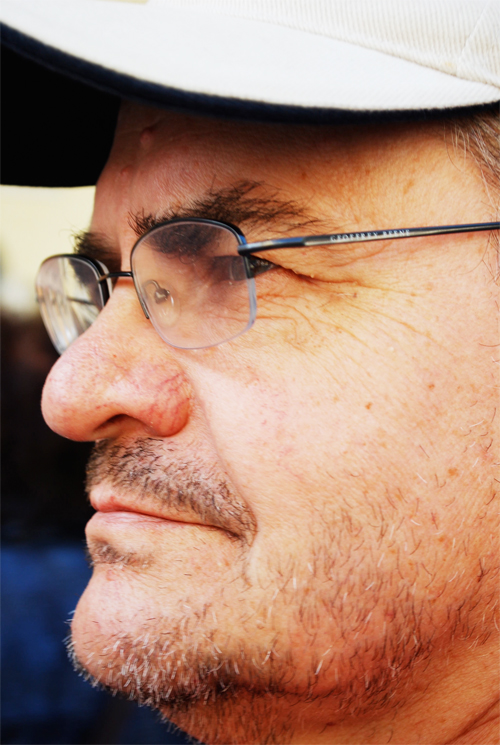 John Ason has been an angel investor for over 17 years specializing in early stage pre-revenue companies. He has made over forty eclectic investments in the areas of e-commerce, technology, advertising, digital social media and entertainment. For about half of his investments, John has been the lead angel devoting a significant amount of his time to mentoring the companies.
Prior to being an angel investor John had a career at AT&T Bell Labs. He spent the first ten years doing bleeding edge technology development and then 15 years marketing large telecommunications systems to international telecommunications companies. John guest lectures at NJIT, Fairleigh Dickinson, Rutgers, NYU and Wharton. John is a mentor at the Entrepreneurial Roundtable, DreamIt, TechLaunch, and Worldwide Investor Network accelerators. John is an advisor to the Astia and Springboard womens organizations. He is a founding investor of the Digital Entertainment Ventures fund. John has a BS in Mathematics from the Illinois Institute of Technology.
Idris Kothari

Design cutting-edge technology, then creatively transform it into practical business applications. That is what Mr. Kothari has done repeatedly over a distinguished career of almost 30 years.
In his current responsibilities with Vertical Systems, Inc. (VSi) – a company based in Silicon Valley that he helped to co-found in 2001 – he is developing sophisticated solutions for the hospitality industry through a wide range of automated business centers, mobile applications, Wi-Fi hotspots, kiosks, and in-room products.
As both an innovative scientist and a visionary entrepreneur, he has co-founded and held senior engineering positions at several successful high-tech start-up firms – notably VPNet Technologies, VIA Technologies, and SLI Systems – that focused on such specialized areas as PC chip-sets, Virtual Private Networks (VPNs), search engine optimization (SEO), and application-specific integrated circuits (ASICs).
Mr. Kothari earned two undergraduate degrees at schools in Karachi, Pakistan – one in physics at SM Science College and the other in electrical engineering at NED Engineering University. He earned a master degree in computer science at the Illinois Institute of Technology in Chicago.
Although Mr. Kothari is a man of industry, he is also a man of character and of the community. For example, he is a founding member, past president, and current board chairman of OPEN Silicon Valley, a non-profit organization that promotes entrepreneurship and leadership among the area's Pakistani-American residents.
In addition, he is a board member of several other civic groups, including the NED Alumni Association of Silicon Valley and Friends of the Lahore University of Management Sciences (LUMS) USA. From 2002 to 2005, he served on the first global board of directors of The Indus Entrepreneurs (TiE) and helped to start TiE chapters in Karachi as well as Lahore.
Date: Wednesday, November 20, 2013
Time: 12:00pm - 2:00pm
Venue: IIT Main Campus, McCormick Tribune Campus Center (MTCC), Auditorium
For more events happening during Global Entrepreneurship Week, please visit this page
Space is limited and registration is $10.  This event is for IIT STUDENTS, ALUM, FACULTY and STAFF only.
When & Where

IIT Main Campus, MTCC Auditorium
McCormick Tribune Campus Center (MTCC)
3201 S State St.
Chicago, IL 60616


Wednesday, November 20, 2013 from 12:00 PM to 2:00 PM (CST)
Add to my calendar
Organizer
The IIT Entrepreneurship Academy can help make your business idea a reality.
A university-wide initiative, the Entrepreneurship Academy invites you to join our network of entrepreneurs and people interested in learning more about startup businesses. Our purpose is to advance the spirit and understanding of entrepreneurship on a variety of levels.
Whether you are pursuing a minor in entrepreneurship, listening to an industry leader at one of our exclusive events, or taking advantage of our networking opportunities, our goal is to connect you with the people and resources that can help make your business idea a success.
Our Google+ community is the best way to stay up-to-date on our programs and events. We are working to create a space for ideas to develop and networks to grow. Follow the IIT Entrepreneurship Academy today for the latest resources, news, and advice from fellow community members.