Description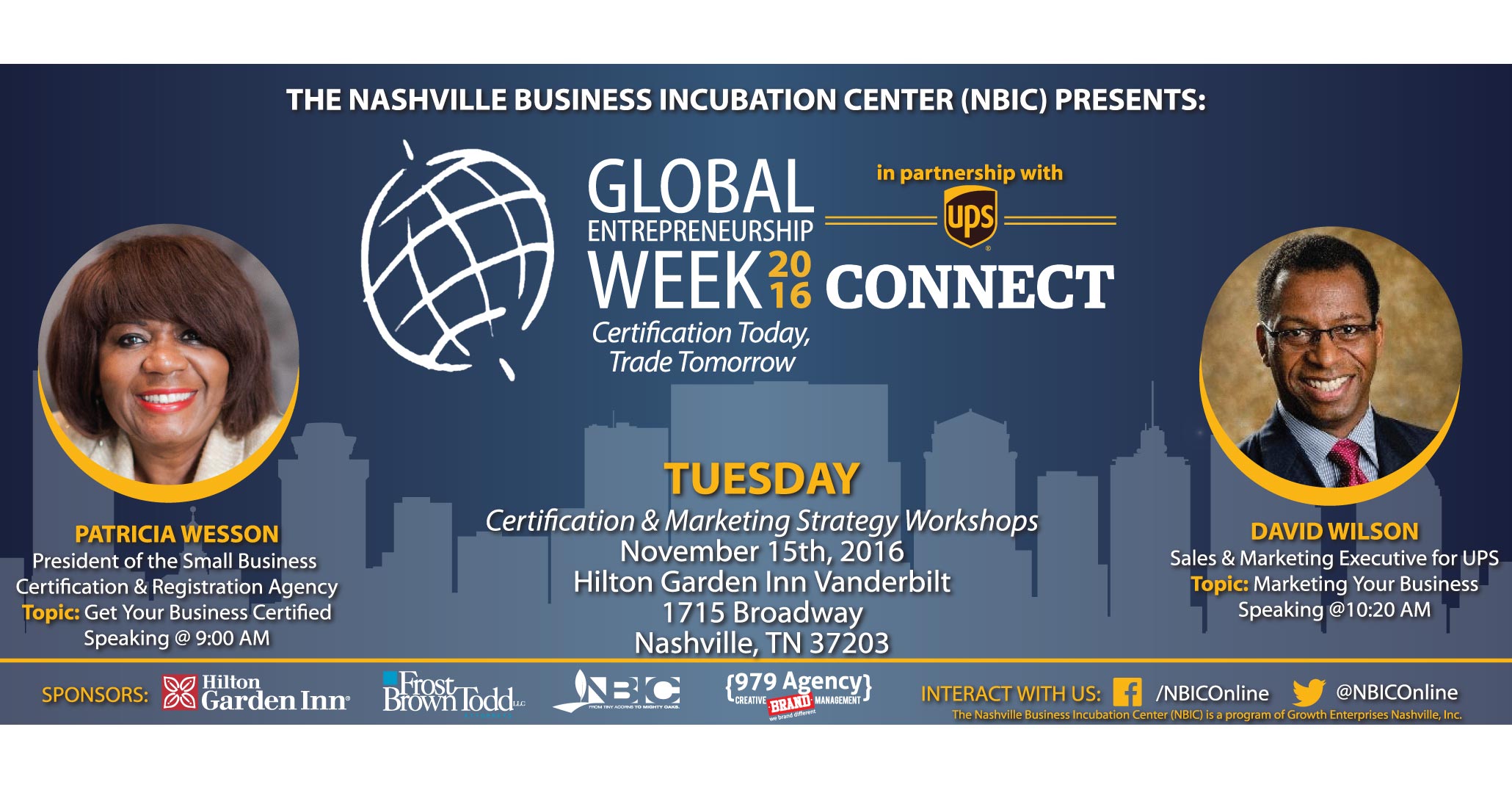 Tuesday, November 15, 2016
9:00am – 10:15am
Patricia H. Wesson is the President and CEO of the Small Business Certification and Registration Agency (SBCRA). SBCRA provides vendor registration and certification packaging services to assist government and corporate agencies with preparing DBE, Women-owned, Minority-Owned, Veteran Owned and Small Business enterprises for available contract opportunities within their entity. See www.sbcra.us.
Ms. Wesson is a former Certification Director, Bank Vice President, Business Development Center Director, and Lender. She shares over 25 years of business development, management, and banking experience.
Ms. Wesson is the recipient of many awards and recognitions including: 2014 Athena Award Nominee; U. S. Small Business Administration (SBA) Business Advocate of the Year; Minority Enterprise Development Advocate of the Year (MED Week); recognized as one of "50 Women Who Make a Difference"; Woman of Wisdom, and other awards.
Ms. Wesson has served on many boards and enjoys community service. She is past president of the Entrepreneur Institute of America; National Association of Women Business Owners (NAWBO Greater Memphis Chapter); and Tennessee Women's Political Caucus.
Ms. Wesson earned her B.A. Degree from Trevecca Nazarene University, Nashville, TN; and is also a graduate of the American Institute of Banking.
Ms. Wesson is the author of "Secrets Lenders Never Told You (Get Your Business Loan Approved)"
Tuesday, November 15, 2016
10:20am – 11:20am
David Wilson is a results-driven executive leader with 20+ years of experience within a Fortune 50 company. His professional experience spans the full range of business functions – business development, marketing, new product development, operations, and director level executive administration.
David's greatest strengths are his creativity, business vision, and servant leadership, and mentorship. He is a corporate innovator helping to develop UPS's new initiatives to work within the startup community. He partners with incubators/accelerators, state and local governments, higher education, and local organizations to help entrepreneurs achieve profitable growth.
He serves as the President of the Birmingham Chapter of the American Marketing Association, Vice President of the Board of Directors for the Central Alabama Food Bank, and the Board of Directors for the Nashville Business Incubator Center. He has also been an investor with the Birmingham Angel Network, and taught at Indiana Wesleyan University, where he earned an MBA.