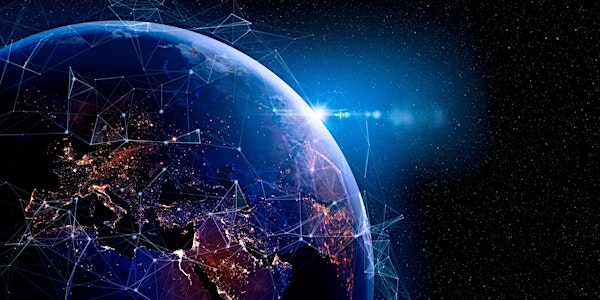 Global Digital Rights Challenges
This series will examine some of the most pressing challenges impacting the digital rights of users around the globe.
By Promise Institute and ITLP at UCLA Law
Date and time
June 17, 2021 · 10am - August 12, 2021 · 1pm PDT
About this event
This event series is co-hosted by the Promise Institute for Human Rights and the Institute for Technology, Law & Policy at UCLA School of Law.
Around the world, repressive governments are seeking new and innovative ways to port censorship to the online space, while private sector tech companies increasingly find themselves responsible for making policy on the counters of global speech. Here at home, digital technologies have also become the latest front for debates on systemic racism, and the potential for new technologies to entrench patterns of discrimination. This series, which features global activists on the frontlines of these debates, will examine the pressing digital rights challenges manifesting around the world.
June 17, 10:00 - 11:00 am PT
Censorship and State Repression of Online Speech
Although the Internet is a global medium, the vast majority of its rules are imposed by State actors. Across much of the Global South, governments face a tension between their desire to harness the economic and social energies associated with Internet access, and its potential to empower opposition voices, whistleblowers, and civil society. The end result is often repressive content rules, including vague or otherwise abusive provisions targeting freedom of speech. This session will discuss Internet censorship in Pakistan, in order to offer a window into how governments seek to curtail the Internet's expressive benefits, and the nexus between regulatory debates taking place in the United States and European Union, and how the outcomes of these discussions ripple around the world. Our guest, Farieha Aziz, is a leading voice for digital rights in Pakistan, and around the world.
Speaker: Farieha Aziz, co-founder of Bolo Bhi
Moderator: Michael Karanicolas, Institute for Technology, Law & Policy
View a recording of this event online at https://youtu.be/FmDeMe86VDs
July 1, 12:00 - 1:00 pm PT
When American Companies Moderate Global Content
America exports many things, but its content moderation standards may be the most important. Activists and concerned citizens the world over use social media as a microphone to connect, mobilize and push for change - which makes the content rules that online platforms set and enforce enormously influential to shaping the global discourse.
However, because these rules are often designed based on U.S. sensibilities and priorities, they can have an adverse impact on globally marginalized communities. Platforms can also be subject to pressure from governments, including those with poor human rights records, to crack down on dissent and opposition.
In this session, Promise Institute Assistant Director Jess Peake will talk with Marwa Fatafta, MENA Policy Manager at Access Now, about the effect that the decisions of American platforms has on censorship of activists in the Middle East and North Africa, and how such actions impact fundamental human rights, censors dissent, and erases history.
Speaker: Marwa Fartafta, MENA Policy Manager, Access Now
Moderator: Jess Peake, Promise Institute for Human Rights
View a recording of this event online at https://youtu.be/LPM66C57idU
July 15, 10:00 - 11:00 am PT
Life Interrupted: The Impacts of Internet Shutdowns
Internet shutdowns are a persistent threat to human rights, whose impacts have grown even more severe as more and more aspects of daily life migrate online. In this session, Tomiwa Ilori will present a recent report he authored for the Global Network Initiative, which documents the debilitating social harms of network disruptions in 11 African countries. In addition to the rights to freedom of expression, association, and political participation, Tomiwa's report considers the damage flowing from years-long disruptions of access to healthcare and educational resources in regions which are already desperately underserved. Likewise, there are substantial economic impacts, as populations may find it difficult to work or seek advancement. The session will also discuss recommendations for different stakeholders involved with network disruptions, in order to mitigate their harm.
Speaker: Tomiwa Ilori, Centre for Human Rights at the University of Pretoria
Moderator: Mark Verstraete, Institute for Technology, Law & Policy
View a recording of this event online at https://youtu.be/BgqbQmIRMnM
July 29, 12:00 - 1:00 pm PT
Misinformation and Synthetic Media
We are witnessing a "firehose of falsehood" on the internet and in the media: mis and disinformation that attempts to overwhelm the truth. As deepfake and synthetic media technologies become more sophisticated and their use more prolific, it is becoming more and more vital to develop tools and systems to identify when media has been manipulated - often through fake or deceptive audio and video - to increase trust in our information ecosystem.
Sam Gregory, Program Director at WITNESS, will outline the work he is doing at WITNESS, in consultation with actors in the Global South who have lived experience of the impact of mis and disinformation, aimed at preparing for and pre-empting future deepfake crises by developing detection skills and ensuring equitable global access to media forensic tools to enable us to defend the truth.
Speaker: Sam Gregory, WITNESS
Moderator: Aya Dadari, Nick Levsen and Ani Setian, Promise Institute for Human Rights Summer Fellows
View a recording of this event online at https://youtu.be/BxHGHLTISto
August 12, 12:00 - 1:00 pm PT
Facial Recognition and Entrenching Racial Discrimination
As new technologies are integrated into law enforcement, there are growing concerns about their potential to reinforce and entrench existing paradigms of discrimination. The enormous power of modern surveillance tools, particularly facial recognition, is itself a game-changing development, which requires a fundamental reconsideration of police oversight and accountability. However, the mainstreaming of these technologies is even more alarming in light of their tendency to amplify racist structures, and to generate disproportionate negative impacts among racialized communities. Despite ongoing attempts to grapple with the broader legacies of systemic racism, police forces across the country are charging forward in their implementation of facial recognition and other algorithmic policing tools, effectively doubling down on the problem.
This conversation features two leading voices on race and technology, Safiya Noble of the UCLA Center for Critical Internet Inquiry and Tawana Petty of Data for Black Lives, who will discuss the challenges posed by the spread of facial recognition, and avenues ahead for bringing accountability and oversight into the implementation of these powerful new tools.
Speakers: Safiya Noble, UCLA Center for Critical Internet Inquiry, & Tawana Petty, Data for Black Lives
Introduction: Jess Peake, Promise Institute for Human Rights
About the organizer
The Promise Institute for Human Rights is the center of human rights education, research, and advocacy at UCLA. We empower students with enriching teaching and experiential opportunities in human rights law, engage with diverse frameworks and disciplines to generate new thinking on human rights, and advocate for change in coalition with academics, practitioners, and activists.
Drawing on the unique strengths and resources of UCLA and the creativity and dynamism of the city of Los Angeles, the Promise Institute makes a major contribution to improving the situation of human rights for people at home and around the world, through empowering a new generation of human rights lawyers and leaders, generating new thinking on human rights, and engaging our students and our research to drive real world positive impact.
Our research and advocacy focuses on the intersection of human rights with migration, race and indigeneity, accountability, technology and protection of the environment, issues that resonate with our location in Los Angeles and are reshaping our world.
A partnership between UCLA School of Law and UCLA Samueli School of Engineering, the Institute for Technology, Law & Policy examines the benefits and risks presented by technologies such as artificial intelligence and machine learning, robotics, cybersecurity and digital media and communications.
These and other rapidly evolving technologies raise questions germane to the outcome of ethical and public policy issues, the applicability and utility of current laws and regulations that govern their use.