Description
Do you want to be successful in digital marketing?
Then you shouldn't miss Global Digital Marketing Summit e 3
May 8th & 9th,2019
We're proud to announce that we've launched our next edition of Global Digital Marketing Summit called GDMS e3.
It's our immense pleasure to invite you all to attend Global Digital Marketing Summit e3, which is an online conference happening all over the globe on 8th & 9th May, 2019.
Global Digital Marketing Summit (GDMS) is an online conference spirited in bringing the global Digital marketers and enthusiasts collaboratively in order to impart innovation and perception in the digital marketing field. The first two editions of GDMS were in 2017 and 2018 and ended up outstanding. Likewise, we are expecting the same support from all for GDMS e3 to make it as grand success.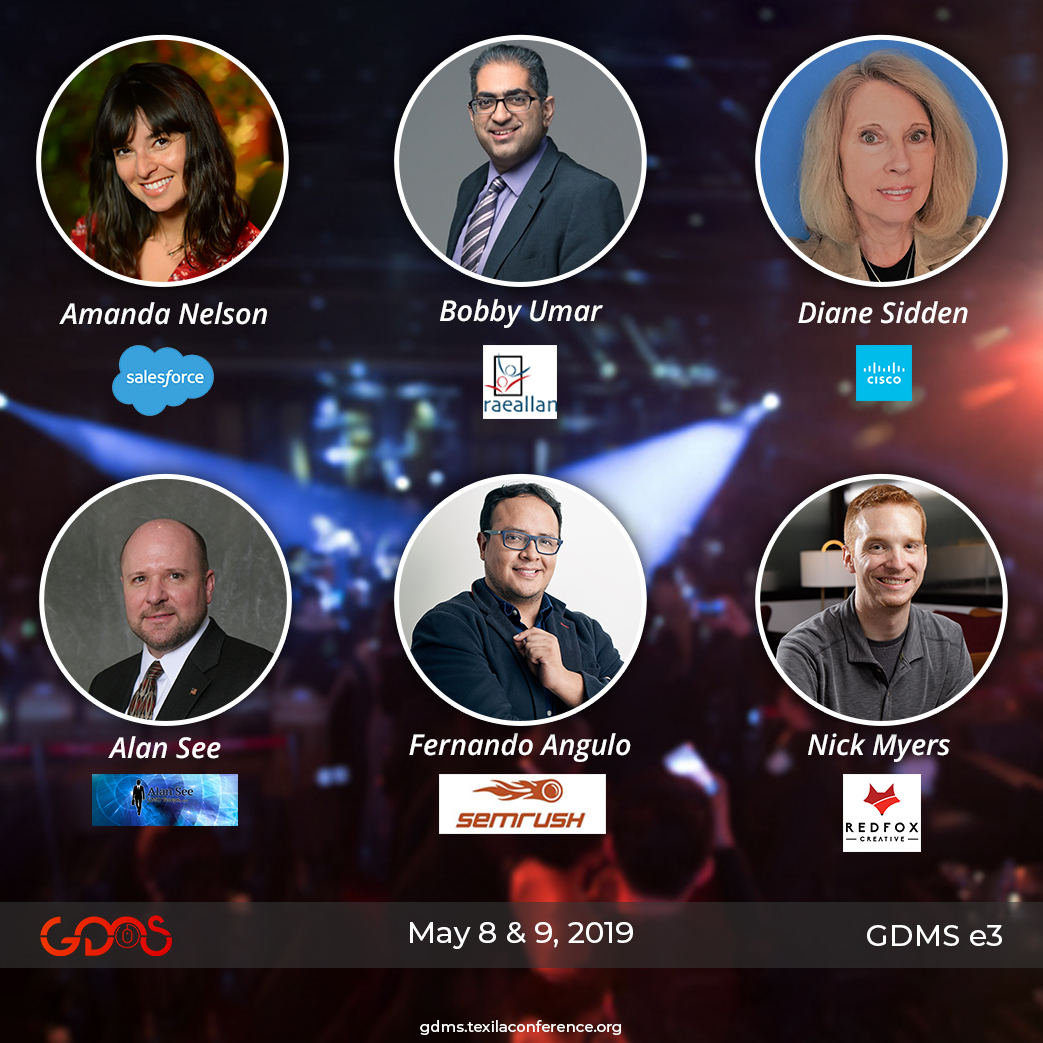 GDMS is loaded with the most up-to-date trends, best practices and strategies and has lined up to be at the top of Digital Marketing conferences in 2019. GDMS furnishes chances to equip yourself with the most upgraded standards in the digital field in the most efficient way possible.
Speakers in 3rd edition of GDMS: Senior Representatives from Facebook, Microsoft, Cisco, SEMrush and many more successful ventures in Digital Marketing Industry.
GDMS e3 enhances the opportunity to hook up with versatile business leaders and Digital Elites. The event is going to be an extensive meet up for you to expand your connections and promote your business.
Get ready to avail the tickets for GDMS e3 and enhance your knowledge.