Global Day of Coderetreat 2016 - Sophia Antipolis
Description
The Global Day of Coderetreat is a full day event that will take place on Saturday 22th of October in more than 100 cities around the World to promote passion and software craftsmanship.
It's the biggest event in the world organized by the global Software Craftsmanship Community!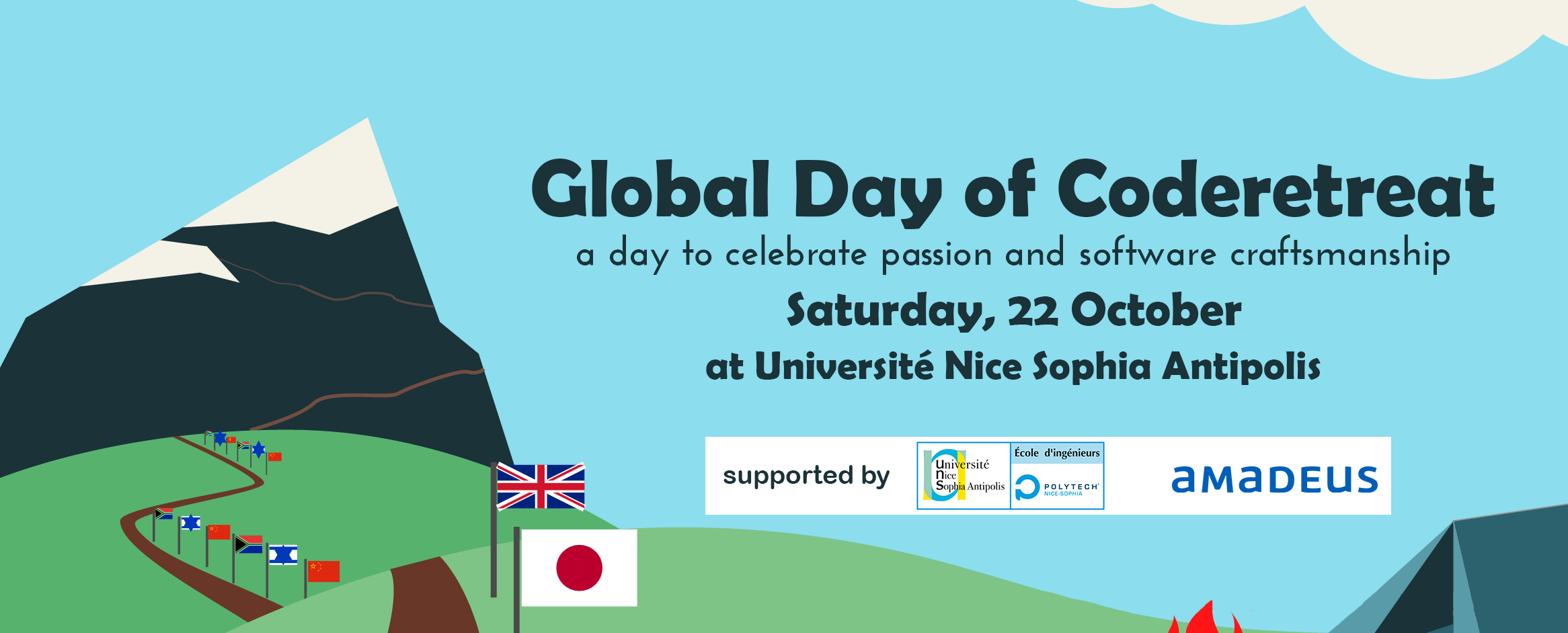 What is a Coderetreat?

It's an "intensive practice event" encouraging developers to focus on the fundamentals of software development and design in a friendly, open and safe environment, away from the pressure of production delivery and "getting things done". Practicing in pair programming the basic principles of modular and object-oriented design, we will improve our ability to write code that minimizes the cost of change over time.
The problem to be tackled during the day will be Conway's Game of Life, a fun and fascinating problem to tackle in code.

The only requirement: passion (and your laptop)
This event is open to everybody, regardless of your level of experience. The only requirement? Your passion!
Also, do not forget to bring your laptop with a working development environment for the programming language you prefer (minimum requirements: an IDE/text editor, the compiler and a unit testing framework/library).
It's a free event!
Thanks to the support of Amadeus and the Université of Nice-Sophia Antipolis this event will be free for everybody. Breakfast, lunch and drinks will be provided to all the participants for free at the venue during the day.

We are limiting the capacity of this event to max 40 people. We may extend it a little bit if we see that more people will be interested to participate.
How does it work?
The Global Day of Coderetreat consists of 5-6 sessions in which we do a coding exercise in pair programming. After each session we delete our code and we'll start it again from scratch, but switching pair and with new constraints. In the morning we will get comfortable with the exercise and breaking old coding habits. In the afternoon we will push the envelope by challenging you to stretch your skills and understanding of abstractions, modular design and test-driven development.
Language: whatever the pair is comfortable in

Pair-programming is necessary, as the knowledge transfer contained in that activity is essential to the practice

Prefer using Test-Driven Development (TDD)

After each session, pairs should be swapped

After each session, code must be deleted, not put in a branch, not stashed, just deleted with no trace left
(tentative) Agenda of the day
9:00 - 9:30 : arrival, check-in, coffee/breakfast
9:30 - 10:00 : welcome, introductions, explanation of the problem
10:00 - 10:45 : Session #1
10:45 - 10:50 : retrospective, break
10:50 - 11:35 : Session #2
11:35 - 11:40 : retrospective, break
11:40 - 12:25 : Session #3
12:25 - 13:30 : lunch, socializing
13:30 - 14:15 : Session #4
14:15 - 14:20 : retrospective, break
14:20 - 15:05 : Session #5
15:05 - 15:10 : retrospective, break
15:10 - 15:55 : Session #6
15:55 - 16:40 : retrospective, break
17:00 - 17:30 : thank you participants and drinks
Take the chance to win an awesome prize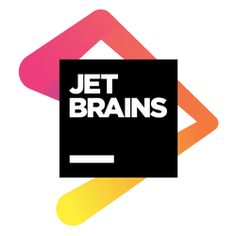 Thanks to the kind support of JetBrains, the company behind some of the best develpment tools on the market (IntelliJ, CLion, RubyMine, PyCharm etc..) we will have 1 free licence to giveaway valid for 1 year for the Ultimate Edition of one of their awesome products of your choice! One of you will have the chance to win this awesome prize!
Facilitation
The facilitation will be led by Developer Advocates from Amadeus and people from the University who will help the participants during the event.
How to reach the venue
By public transportation:
By car:
Please, have a look to the map below.

Free parkings are available around the university.
---
FAQs
What can/can't I bring to the event?
You need a laptop with a working development environment for the programming language you prefer. The minimum requirement is an IDE/text editor, the compiler and a unit testing framework/library already installed and working.
Food and drinks during all day will be provided for free thanks to our sponsor Amadeus.
Where can I contact the organizer with any questions?
Write us anytime to rivieraswcraft@gmail.com.
Is my registration/ticket transferrable?
No, if you won't be able to make it the day of the event, please cancel your ticket so to allow other people to participate.
Do I have to bring my printed ticket to the event?
Yes, please.