Global Day of Coderetreat 2014 - Pittsburgh

Saturday, November 15, 2014 from 8:30 AM to 5:30 PM (EST)
Event Details
Pittsburgh is participating in the fourth annual Global Day of Coderetreat!
Coderetreat? What's that?

Coderetreat is a day-long, intensive practice event focused on the fundamentals of software development and design.The unique coderetreat format (which eliminates the pressure of 'getting things done' and focuses on practicing basic principles of good design) has proven to be a highly effective (and fun) means of skill improvement.
This isn't your ordinary coderetreat: this is the Global Day of Coderetreat!
For 32 hours on November 15th, coderetreats will be held all over the world as part of the Global Day of Coderetreat. The Global Day of Coderetreat helps to raise awareness of Coderetreat and brings developers together from all over the world. This year, the Global Day of Coderetreat is supporting CoderDojo, a worldwide, volunteer-driven movement of programing clubs for young people.

Last year, 170 cities participated, and we expect close to the same number of cities this year. We have a bunch of special things planned. It is going to be a lot of fun!
 Registration is now closed!
There is some stuff you should bring with you

You need to bring a laptop with the development tools you require to write code using your chosen programming languages. We also recommend you come with a version control system like Git installed. You may also bring an extra keyboard and mouse (to make it easier to pair program). Coffee and lunch will be provided. Check out coderetreat.org for further details on what to expect.
Show up and get your money back
This is a free event. Really, it is. But sometimes people sign up and then don't come. That's not nice. So we require a $15.00 deposit. But when you do show up, you get it back in full.
You can also get it back if you send an email to pgh@coderetreat.org by Sunday, November 9th and let us know that you are unable to attend.
Coderetreat is for novice programmers too! 
Don't be fooled by all the fancy talk about "skills improvement." This is a great event for people who have only been writing code for a short time.  You should have a basic understanding of programming in at least one language, but that's really it. We practice the fundamentals of writing good clean code, and we don't typically get into anything too sophisticated.
Lunch Sponsor
Code & Supply and Think Through Math is sponsoring lunch! 
Code & Supply organizes tech events and workshops in the Pittsburgh area on a regular basis. 
Designed for students in grades 3 through high school, Think Through Math (TTM) is a learning system that provides quality math instruction and supports students - and teachers – in unprecedented ways. TTM accelerates student understanding and supports classroom effectiveness.
 Be sure to thank Code & Supply (@codeandsupply) and Think Through Math (@ThinkThroughMath) for making this event possible and for helping to keep it free.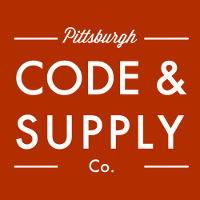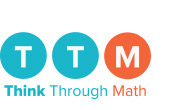 Where the action is at

IBM
1710 Murray Ave
Pittsburgh, PA 15217
Attendee List
Sort by:

Date

|

First Name

|

Last Name
When & Where

IBM
1710 Murray Ave
Pittsburgh, PA 15217


Saturday, November 15, 2014 from 8:30 AM to 5:30 PM (EST)
Add to my calendar
Organizer
Coderetreat Pittsburgh
Coderetreats are held on a regular basis in the Pittsburgh area (typically once a quater).
We're always looking for new sponsors and hosts. If you would like to host or sponsor a Coderetreat, please contact Pittsburgh Coderetreats via email.
Global Day of Coderetreat 2014 - Pittsburgh