Global Data Hackathon - Chicago

Saturday, April 28, 2012 at 7:00 AM

-

Sunday, April 29, 2012 at 7:00 AM (CDT)
Event Details
 The Event
Come join the Chicago data science and tech community for 24 hours of non-stop Data Science. It started in London but is taking over the world.   Data Science London in partnership with Big Data Week is organizing the first global data hackathon from 1 p.m. London Apr 28 to 1 p.m. London Apr 29 (UTC + 1).  The competition will be hosted on Kaggle, so anyone, from anywhere in the world, can participate.  You can download the data, hack along with the data scientists in London,  see your ranking on the real time leader board, and be eligible to win the global prize.
Data science communities all over the world are joining in Big Data Week by hosting simultaneous hackathon meetups in their own cities.  Take part in the Chicago entry by signing up here.
The local event is organized by the leaders of the following meetups:
Chicago Machine Learning Study Group
Venue Information & Schedule
The event was orginally scheduled at ITA's TechNexus, but due to an indavertent double-booking on Saturday, we had to move the start of the event to a different venue.  Orbitz Worldwide has stepped up to save the day for us.  Unfortunately, we can't stay the whole time at Orbitz.  Thus, we'll start the event at Orbitz Worldwide headquarters and then move 3 blocks away to ITA's TechNexus at 5 p.m.
Venue A: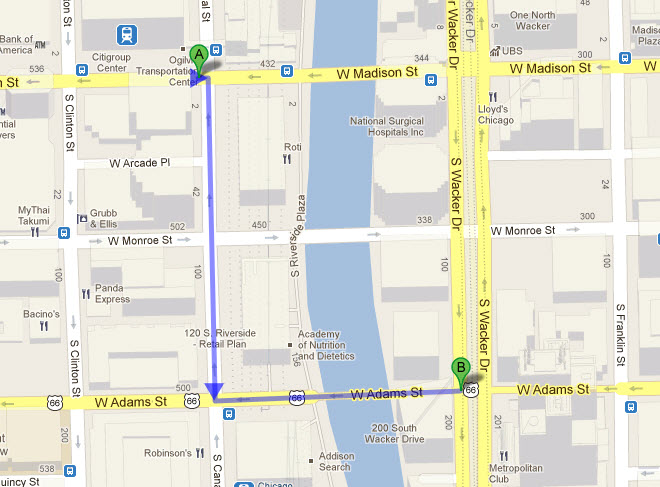 7 a.m. - 5 p.m.
Orbitz Worldwide
(check in at security desk on 3rd floor)
500 W Madison St, 8th Floor
Chicago, IL
Venue B:
5 p.m. - 7 a.m.
ITA's Tech Nexus
200 S Wacker Dr. 15th Floor
Chicago, IL
Schedule
Time
Event
Venue
6:30 a.m. - 7:00 a.m.

Doors Open

Breakfast

Opening Remarks

Orbitz Worldwide
7:00 a.m. - 7:30 a.m.

Team Forming

Organization

 
7:30 a.m. - 12:00 p.m.

Build Models!

 
12:00 p.m.
Lunch
 
12:00 p.m. - 4:45 p.m.
Improve Models!
 
4:45 p.m.

Mid-event Checkpoint

Prizes for best Chicago Team

 

 
5:00 p.m.
Relocate
ITA's TechNexus
5:00 p.m. - 7:00 p.m.
Improve Models More!
 
7:00 p.m.
Dinner
 
7:00 p.m. - 7 a.m.
Collaborate on Chicago Model
 
What to Expect
Competition
On April 28th at 7 a.m. Chicago time, Kaggle will release the data set to be used for the competition and the prediction to be made with this data set.  Teams around the world have 24 hours to build models with the supplied data to make the best possible prediction. The team with the most accurate prediction wins the competition.  
Chicago participants will break down into teams of 4-8 people.  Each team will work independently but is free to collaborate with other Chicago teams.  Progress will be tracked on Kaggle's leaderboard, and we'll have checkpoints throughout the day to honor the best performing teams.  We plan to submit a final "team Chicago" model to compete with other cities around the world.
Participants do NOT have to be here the full 24 hours, though we certainly encourage it (it'll be a lot of fun!).  We do ask registrants to indicate which times they'll be at the hackathon so we can plan food, etc.
Challenge
The predictive modeling task will be to improve the US Environmental Protection Agency's Air Quality Index by coming up with better and more accurate predictive models of metropolitan air pollution.  The data set we'll be using is a fine-grained air pollution data set donated by Cook County giving us a home field advantage.
Refreshments
We hope to get enough sponsorship to keep participants fed and refreshed throughout the day (and into the wee hours).  More details to follow.
Resources
Amazon will be donating vouchers for high capacity EC2 instances with R Studio Server and Greenplum tools installed.
What to bring
Bring your laptop (and powercord), flash drives, paper?, pen? an inquisitive mind and anything you need to be productive.  Also, if you have a spare power strip, bring it along to help everyone keep charged up.
Hosted By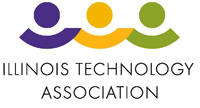 Gold Sponsors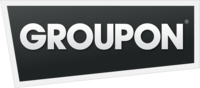 Silver Sponsors



Bronze Sponsors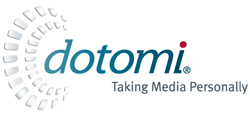 Community Sponsors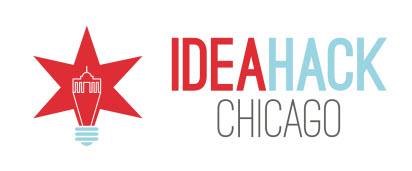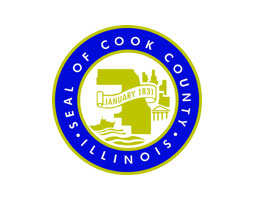 When & Where

Orbitz Worldwide
500 W Madison St
Chicago, IL 60661


Saturday, April 28, 2012 at 7:00 AM

-

Sunday, April 29, 2012 at 7:00 AM (CDT)
Add to my calendar