Global CSR Virtual Plenary Summit
About this event
Convening leaders for a candid, cross-border conversation on Corporate Social Responsibility (CSR) best practices during COVID-19 and envisioning the redefined CSR in post COVID-19 era.
*Zoom webinar with simultaneous English-Chinese translation*
Link: https://zoom.com.cn/j/94115154689
Password: 735649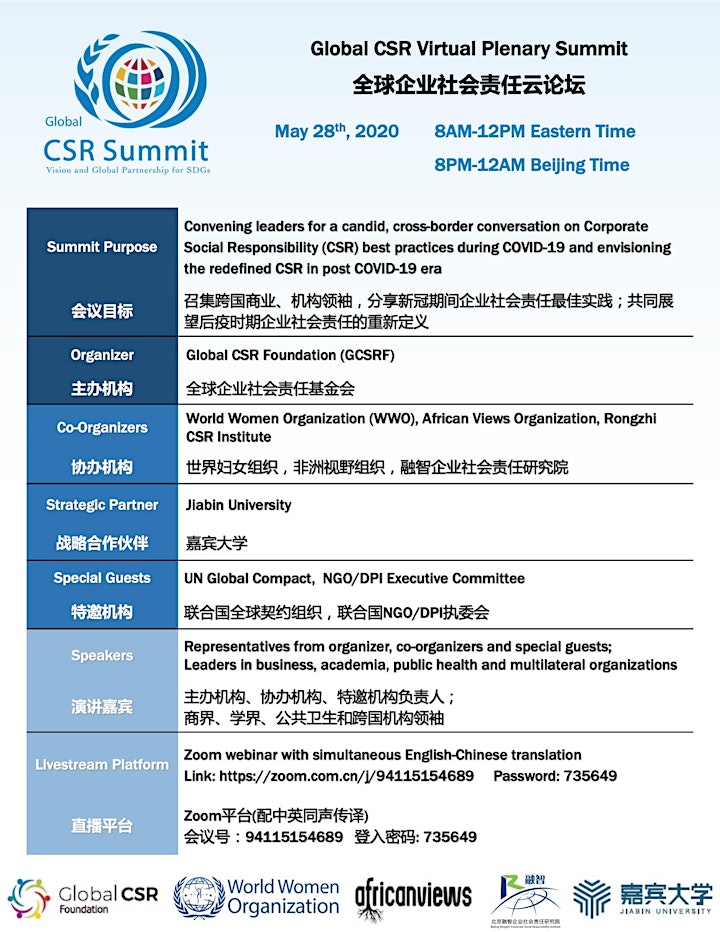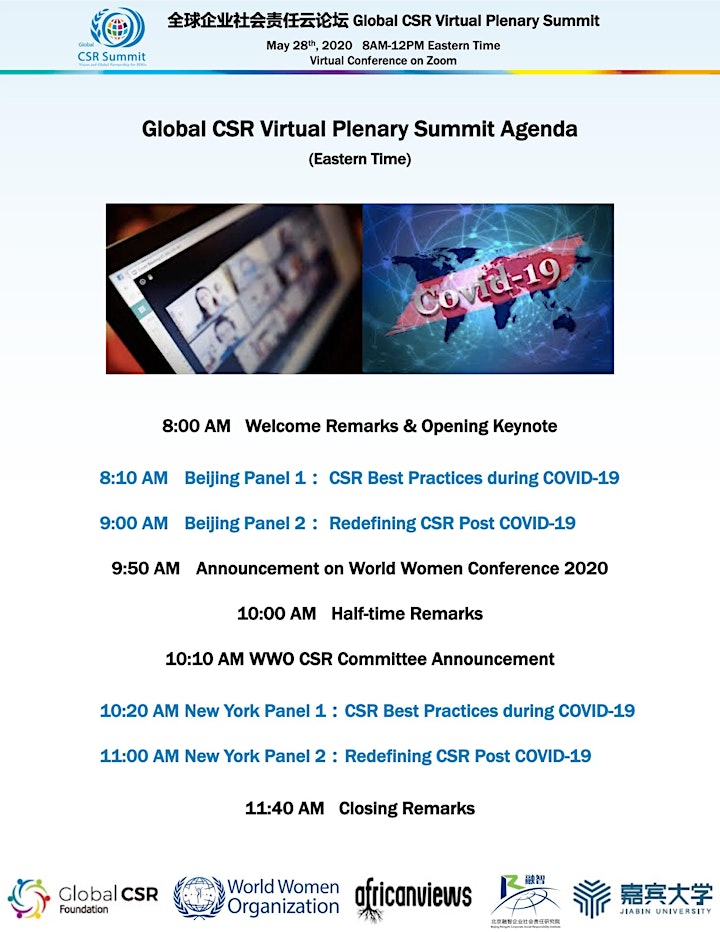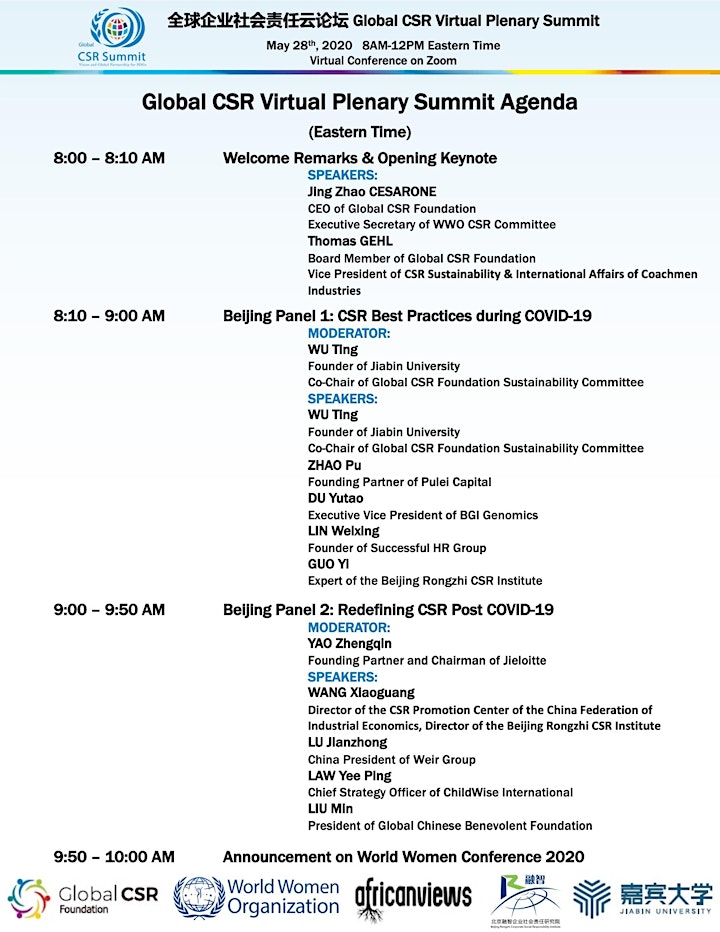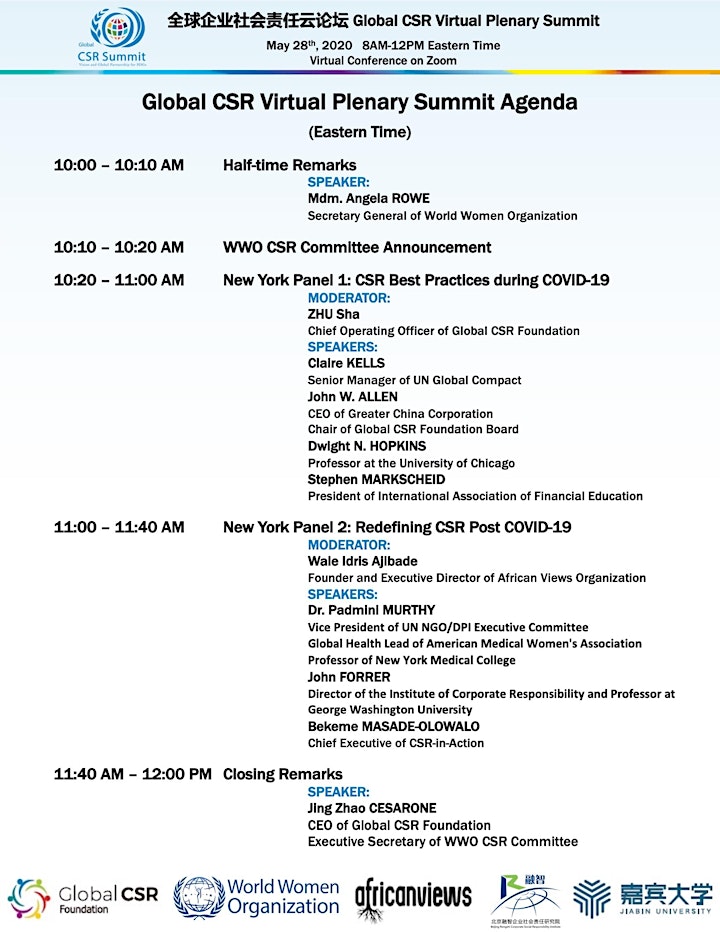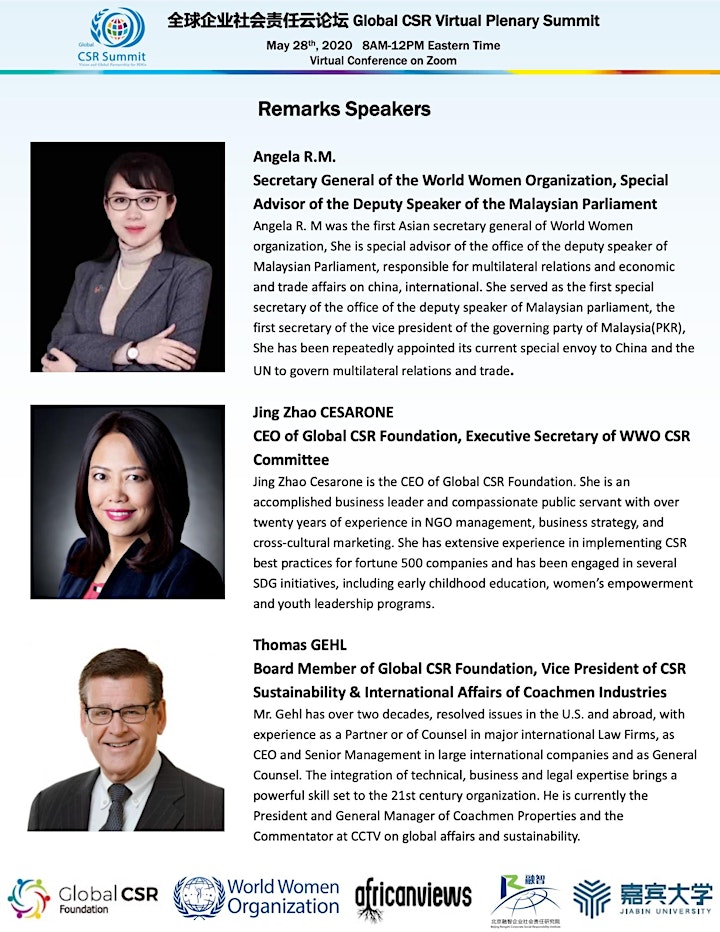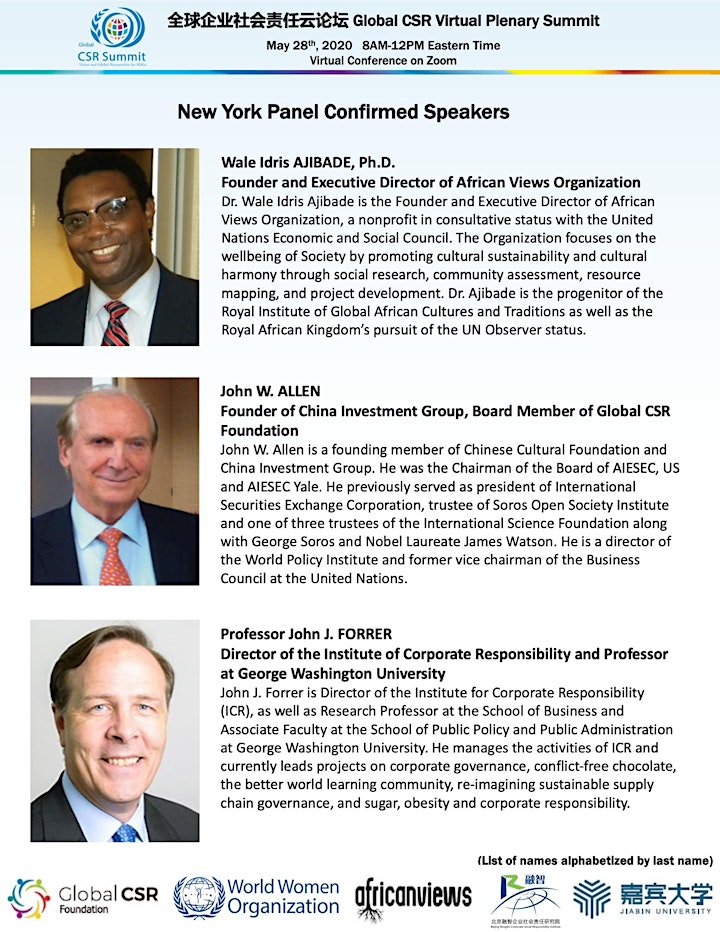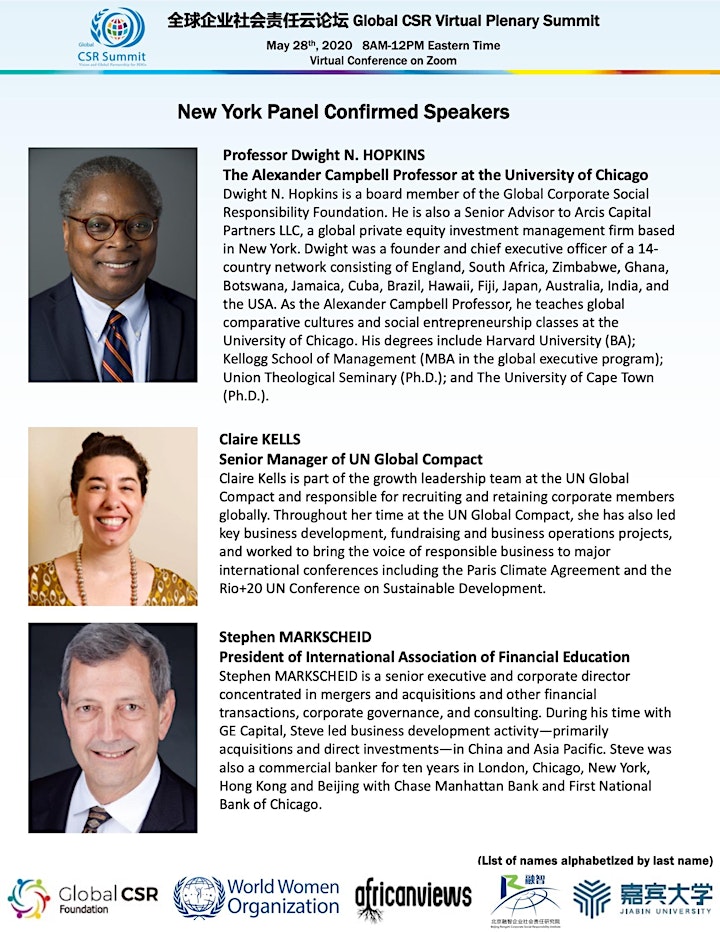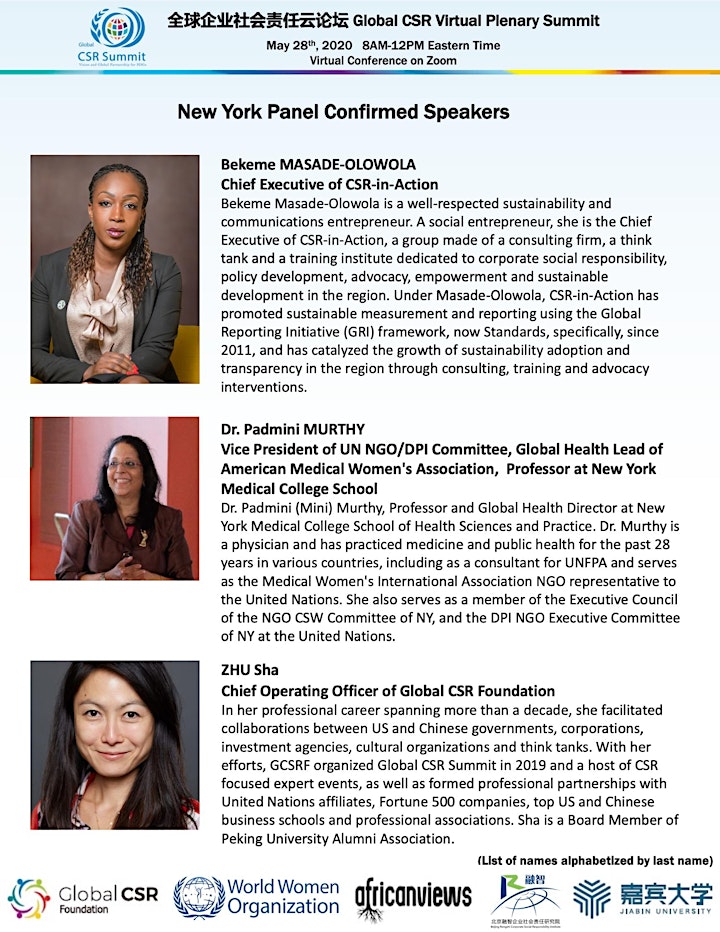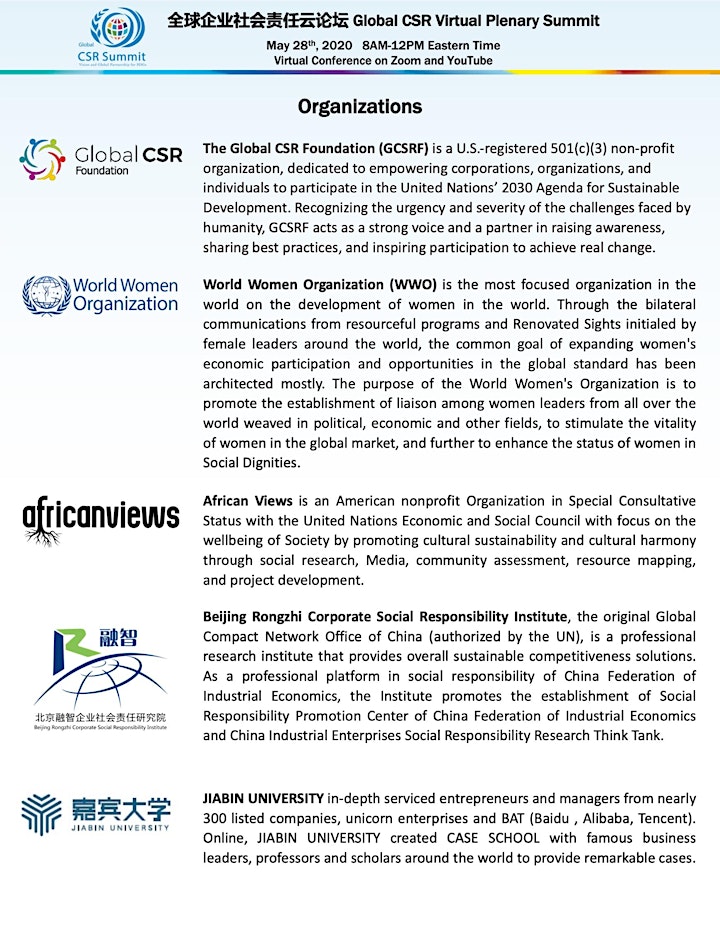 Organizer of Global CSR Virtual Plenary Summit
The Global CSR Foundation (GCSRF) is a U.S.-registered 501(c)(3) non-profit organization, dedicated to empowering corporations, organizations, and individuals to participate in the United Nations' 2030 Agenda for Sustainable Development. Recognizing the urgency and severity of the challenges faced by humanity, GCSRF acts as a strong voice and a partner in raising awareness, sharing best practices, and inspiring participation to achieve real change.
OUR VISION
Building Global Partnerships, Achieving Sustainable Visions
OUR MISSION
Creating an effective platform for deep conversation, active exchange and result driven actions among global leaders of all backgrounds.