Description
Global Congress on Immunology & Vaccination
About Conference
AAC (Allied Academies Conferences) plays a significant part for contributing knowledge and keeps each and every one acquainted with new patterns in the separate zones from claiming study through Journals and Conferences.
AAC invites each and every entrant from all around the world for 'International Congress on Immunology and Vaccination' which incorporates prompt Keynote Presentations, extraordinary Sessions, Workshops, Symposiums, oral talks, Poster Presentations, and Exhibitions.
Global Congress on Immunology & Vaccination acquires to gather Worldwide pioneers in immunology and pertinent fields to confer their research at this exclusive scientific program.
The Immunology conference facilitating presentations from editors of noticeable referred journals, prestigious and dynamic investigators and decision makers in the field of immunology.
This meeting creates a stage for Researchers, Scholars, Policymakers and leaders in Immunization to showcase their most recent researches in various topics related to Immunology.
Discussion of recent innovative and possible concepts in the field of Immunology will make this even more interesting. Our conference offers an exchange of ideas from all over the world.
We hope that you will have a productive and fun-filled time at this very special conference.
Looking forward to meeting you at Chicago, USA.

AGENDA
DAY 1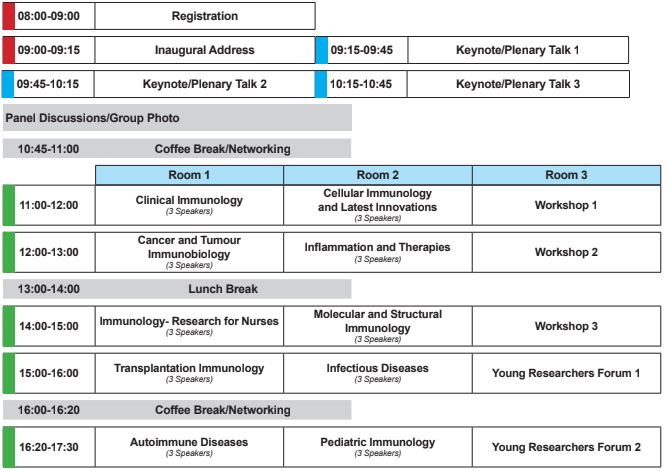 DAY 2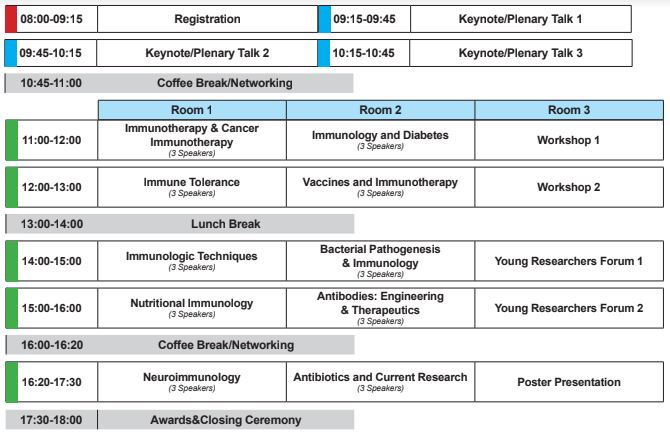 SPEAKER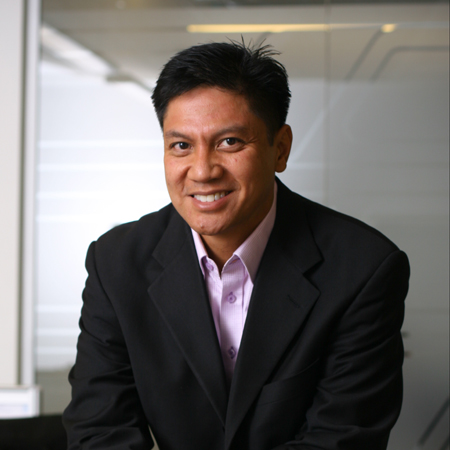 Senior Vice President , Point of care network , LLC
Northwestern University , USA
Biography :
Strategic and Tactical Executive for the pharmaceutical and medical device industry to maximize leadership positions (company and products). Global role for US and EU presence for 2017. The next 5 years will expand towards Global Reach in Latin America and Asia. Rare disease and Biologics focus. Encompasses Commercial, Medical, and Business Development. Strategic Cross-Functional and Cross-Divisional Experience at Several Leadership Roles at Abbott Laboratories and a Private Equity Funded Pharma Start Up Company. Complimented by Biotechnology and Rare Diseases Executive experience, this positions leadership and support to several aspects in the industry. Track Record of Leading High Performing Teams that exceeds commitments. Turned around teams and businesses to leadership positions. Global experience across Developed and Emerging Markets. Recognized Launch Expertise across various markets. Award-winning performance across various Divisions and Functions.
Research Interest :
Neuro Immunology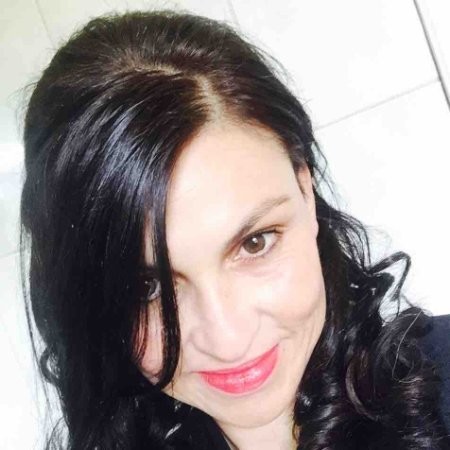 Professor and Chair, Dermatology & Immunopathology
University of Saint Francis Xavier , Bolivia
Biography :
Mabel Fabiola Ramallo Jadue is a Physician Surgeon specialist in Dermatology-Immunopathology and Allergy. She is a Professor and Chair of Dermatology-Immunoalergologia, Faculty of Medicine at University of Saint Francis Xavier. She has been the member of the Bolivian Society of Dermatology & Internal Medicine, Sucre Branch since 2002. She is also the member of International Society of Dermatology and member of European Academy of Allergy and Clinical Immunology.
Flow Cytometry Specialist, Laboratory of Immunology
Sapienza University of Rome , Italy
Biography :
Researcher with over 10 years of experience in flow cytometry (i.e. BD LSRFortessa, BD FACS Canto I and II, BD FACSCalibur™, BD AccuriTM C6 Cytometer, Beckman Coulter's CytoFLEX, Novocyte, BD FACS Aria™ I and III cell sorter), with a strong immunological background proven by scientific publications and certificates. Her skills include quality control, processing, training, experimental design, troubleshooting, as well as interpretation/explanation of results. Strong managerial skills achieved in the laboratory, tutor of students and post bachelor fellows, coordinator of orders, materials, and instruments. Great interpersonal and communication skills. Keen to work in a team-worker and in a goal-oriented environment.
Flow Cytometry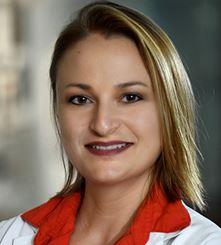 Assistant Professor, Pathology & Immunology
Baylor College of Medicine , USA
Biography :
I am the lead pathologists' assistant (PA) certified by the American Society for Clinical Pathology (ASCP) with a master of health science degree appointed for 10 years as an assistant professor at Baylor College of Medicine (BCM) and a clinical adjunct professor of Quinnipiac University's Pathologists' Assistant Program. My clinical work includes recognizing and sampling macroscopic disease within surgical pathology specimens postoperatively or during the surgical intraoperative consultation at Ben Taub General Hospital. Occasionally, I cover St. Joseph Medical Center and BCM's West Belfort lab in this capacity. With optimal patient care as my goal, I decrease the workload of the pathologists and residents who I simultaneously teach by leading through example. After observing and assessing various pathology trainees, including fellows, pathologists' assistant students, medical students and shadowing undergraduates, I developed a passion to strengthen both pathology residency and pathologists' assistant programs which is reflected in my curriculum development efforts. For example, by request of the residents, I conduct monthly Interesting Gross Case Workshops currently teleconferenced at a national level to two PA programs. I received Spring 2016's Fulbright and Jaworski Faculty Excellence Award in Teaching Evaluation verifying the quality and quantity of my educational efforts. Because literature and statistics expose gaps in pathology residency education and dwindling interest to enter the pathology field by medical students, I created and directed the 2017 All-City Anatomic Pathology Symposium sponsored by BCM, which introduced the field of pathology to medical students and undergraduates and offered recapitulation to residents and fellows and ASCP CMLE credits to PAs. The symposium fostered citywide collaborative teaching platforms for pathologists and PAs. The planning committee was comprised of academic PAs-members of the local PA professional organization, Pathassist of Texas in Houston, LLC, founded and presided by myself. While planning this academic feat, American Association of Pathologists' Assistants offered me speaking engagements for 2 consecutive years and requested my help to incorporate academic PA education into their educational plan. My suggestions produced roundtable discussion groups/workshops for 2 annual conferences. While revolutionizing the PA field as a respected and recognized academic resource for pathology learners, as an example to my colleagues, I strengthened my faculty portfolio by expanding my research and scholarly efforts, an area of weakness for PAs. I designed five research projects with 4 receiving IRB approval. I serve as a first author on four manuscripts with two published. I will be presenting my research as an invited keynote lecturer in Zurich at the end of August 2018. In addition, I am a PI for Baylor College of Medicine Tissue Resource, TCGA Tissue Source Repository Tissue Source Site for Clinical and Proteomic Tumor Analysis Consortium (CPTAC) Phase III funded by National Institute of Health, Genome Research Institute, and National Cancer Institute. To further implement changes in pathology education, I am currently a resident in the 6th cohort for the University of Houston's Executive Doctorate in Professional Leadership Program (EdD) which focuses upon educational needs in medicine and problem-solving strategies through intensive research, thus continuing BCM's mission of improving health through science, innovation, teamwork and excellence.
Research Interest :
Pathology
Please contact the event manager Marilyn (marilyn.b.turner@nyeventslist.com ) below for:
- Multiple participant discounts
- Price quotations or visa invitation letters
- Payment by alternate channels (PayPal, check, Western Union, wire transfers etc)
- Event sponsorships

NO REFUNDS ALLOWED ON REGISTRATIONS
Service fees included in this listing.
-----------------------------------------------------------------
Pulsus Group - New York Events List
http://www.NyEventsList.com
http://www.BostonEventsList.com
http://www.SFBayEventsList.com
-----------------------------------------------------------------

MYL181019CEV