Description
Global Congress on

Cancer Immunology and Epigenetics
About Conference
Epigenetics Conference, The world's largest Epigenetics Conference and Gathering for the Research Community.
Join the Global Congress on Cancer & Epigenetics at San Francisco, USA during November 13-14, 2019
Theme: Evolving Prospect of Cancer & Epigenetic Research
Epigenetics 2019 invites all the participants from all over the world to attend "Global Congress on Cancer Immunology and Epigenetics" which includes prompt keynote presentations, oral seminars, poster presentations and exhibitions.
Objective
The principal objective of this conference is to provide an international platform for cutting edge research in cancer and epigenetics.
Our aim is to provide Cancer Surgeons, Oncologists, Young researchers, Students, industrial delegates and anyone professionally involved in study of Epigenetics, Oncology, Genetics and Radiology and Imaging with an opportunity to learn about the complexity of the disease, discuss interventional procedures, look at new and advanced epigenetic practices and their efficiency and efficacy in the treatment of various Diseases and tumour extraction, and understand local realities and practical constraints in improving health-care.

About Allied Academies
Allied Academies has an enhanced features of scientific partnerships and alliances with development agencies, Institutes, leading research organizations, non-government organizations, and other entities to promote the development-oriented research across the world through live streaming, B2B and Scientific Meetings. Medical Conferences provides an excellent opportunity for the emerging scientists and young researchers through its special initiatives like Young Researcher Forum, Poster Presentation and E-poster (for more information visit Epigenetics 2019).
Why To Attend
Oncology workshop/ Symposium, B2B and interactive sessions, CME Meetings, with industry Sponsors and Exhibitors

World-class platform to exhibit your products and services in the field of Oncology

Meet the Oncologists from 25+ countries across the globe

Interactive panel discussions and Q&A sessions

Earn up to 21 CME/ CPD credits

Live network and interaction with industry Sponsors/ experts

Well organizing scientific program with 5+ hours of networking sessions

Meet with key decision makers in the Oncology Industry worldwide and learn about the latest innovations, technologies, trends and developments in Cancer industry

Best Poster Award/ Young Research Forum.
Who Should Attend
The Epigenetics 2019, San Francisco, USA offers a platform for the Oncologists and experts both from Industry and Academia working in various sub domains of Cancer ranging from classical Oncology to the advanced technologies and image analysis in Cancer including Diagnosis and therapy.
Professionals from Oncological Laboratories, Hospitals, and Academics:
Directors, Deans, Research Professionals, Laboratory heads, Lab managers, Lab technicians, Laboratory Professionals, Medical/ Biomedical scientists, Professors, Associate Professors, Assistant Professors, Research Practicing pathologist, Research Fellows, Medical students, Nurses, Residents, working in the arena of Oncology and its allied fields,
but not limited to:
Acute Lymphoblastic Leukaemia (ALL)
Breast Cancer
Melanoma Skin Cancer
Non-Hodgkin Lymphoma
Renal Cell (Kidney) Cancer
Lung Cancer
Prostate Cancer
Bone Cancer
Liver Cancer
Brain and Spinal Cord Tumors etc.
Industry partners and professionals, vendors in the arena of :
Oncology
Diagnostic Devices
Imaging Products
Oncology Lab Equipment Manufacturers
Commercial Diagnostics Laboratories
Clinical Research Organizations (CRO)
Lab reagents, Assays and Kits suppliers
Oncology service providers etc.
Leading companies with Clinical laboratory/ Oncology Services
Genomic Health
Bio-Reference Laboratories
Alere
Laboratory Corporation of America
Myriad Genetics
NeoGenomics
Quest Diagnostics
Siemens Healthineers
Sonic Healthcare Limited
Spectra Laboratories
SYNLAB International GMBH
­ Top Oncology Therapies:
Rituxan
Avastin
Alimta
Xeloda
Tarceva
Zometa
Sutent
Nexavar
Revlimid
Opdivo
Imbruvica
Keytruda
Ibrance
Tecentriq
Darzalex
Perjeta
Xtandi
Herceptin
Gazyva
Jakafi
Venclexta
Similar Events
November 26-27, 2018 CPD Accredited
Global Congress on
Cancer Science and Therapy
Madrid, Spain
Quick Links
Download brochure
Submit Abstract
Register to Attend
Tentative Program
Sponsorship Brochure
Conference Highlights
Cancer Immunology & Immunotherapy
Immuno-oncology
Cancer Therapy & Treatments
Cancer Stem Cell Therapy
Organ-Specific Cancers
Immuno-Informatics
Cancer Biology & Genetics
Immunological Techniques
Cancer Immunodiagnosis
Surgical & Radiation Oncology
Cancer Nursing and Care
Cancer Prevention & Research
Epigenetics
Cancer Epigenetics
Epigenetics Mechanism
Epigenetic Diseases
Epigenetic Biomarkers in Cancer
Cancer Pharmacology
Cancer Pharma Industry
Cancer Pain Management, Survival and Awareness
Organizing Committee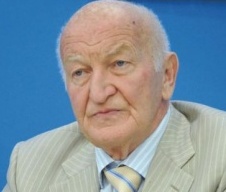 Director Nowicky Pharma & President -Ukrainian Anti-Cancer Institute
Ukrainian Anti-Cancer Institute , Austria
Biography :
Dr. Wassil Nowicky — Dipl. Ing., Dr. techn., DDDr. h. c., Director of "Nowicky Pharma" and President of the Ukrainian Anti-Cancer Institute (Vienna, Austria). Has finished his study at the Radiotechnical Faculty of the Technical University of Lviv (Ukraine) with the end of 1955 with graduation to "Diplomingeniueur" in 1960 which title was nostrificated in Austria in 1975. Dr. Wassil Nowicky became the very first scientist in the development of the anticancer protonic therapy and is the inventor of the preparation against cancer with a selective effect on basis of celandine alkaloids "NSC-631570". He used the factor that cancer cells are more negative charged than normal cells and invented the Celandine alkaloid with a positive charge thanks to which it accumulates in cancer cells very fast. Thus, Dr. Nowicky is invited as an Honorable Speaker to take part in many scientific international congresses and conferences in USA, Australia, Japan, UAE, Europe. Author of over 300 scientific articles dedicated to cancer research. Dr. Wassil Nowicky is a real member of the New York Academy of Sciences, member of the European Union for applied immunology and of the American Association for scientific progress, honorary doctor of the Janka Kupala University in Hrodno, doctor "honoris causa" of the Open international university on complex medicine in Colombo, honorary member of the Austrian Society of a name od Albert Schweizer. He has received the award for merits of National guild of pharmasists of America. the award of Austrian Society of sanitary, hygiene and public health services and others.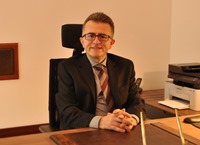 MKA Breast Cancer Clinic , Turkey
Biography :
I am professor of Medical Oncology. My main interest area is breast cancer. I had been at MD Anderson Cancer Center, Texas, USA between 2004-2006 as visiting scientist and worked there at Breast Medical Oncology Department. Elsevier-Scopus honoured me to receive an award as one of the topten scientists in Turkey. I had breast cancer breast cancer presentations at both international and national conferences. I conducted more than 30 international breast cancer clinical studies. I had 623 international publications and 207 international absracts and 5435 citations.

Research Interest :
Breast Cancer Research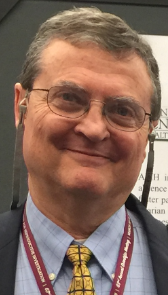 Associate Professor, Reproductive endocrinology/Ob.Gyn.
MEUHEDETH Med Services , Israel
Biography :
Prof Blumenfeld has completed MD from the Hebrew university and Hadassah med school in Jerusalem in 1973. Residency in Ob.Gyn- Rambam Med Ctr in Haifa. Fellowship in reproductive endocrinology at UCSF, 1983-85. He is associate Prof at the Technion- Israel Institute of Technology, and director of women health ctr, Meuhedeth med services, Haifa, Israel. Editor in chief of Clin. Med. Insight-Reprod Health, and on the editorial board of JCEM, Fert & Steril., Euro J. Ob Gyn Reprod Biol, and 18 additional peer reviewed journals and has published 218 papers in peer reviewed journals. His main interest: fertility preservation, ART/IVF, POI/POF, PCOS, AMH/Inhibin/Activin.

Research Interest :
Gynecology
Payame Noor University(PNU) and, University of Applied Science and Technology (U.A.S.T) , Iran
Biography :
Prof. Dr. C.P Abdolrasoul Aleezaadeh completed his Post Doctorate in (Psychology) at Approach of: Applied Clinical Cognitive Neuropsychology from USA. Prof. Dr. Aleezaadeh Completed his PhD Degrees in Psychology at the USA. He completed his master's Degree in Clinical Psychology at I. R. of the IRAN and bachelor's Degree in General Psychology at I. R. of the IRAN. He is Full Expert International Faculty Professorship Member in the Brooklyn Central University, the USA, Associate Expert International Faculty Professorship Member in the University of Pacific Albion, the USA and, Associate Expert International Faculty Professorship Member in the Green Lake (GreenLake) University, the USA. Now he is working as an Assistant Professor at P.N.U and, U.A.S.T Universities; I.R. of IRAN.

MNHHS QLD Health , Australia
Biography :
Dr Darshit Thaker is a Medical Oncologist and Palliative Medicine Specialist. He has experience working with Queensland Health a Redcliffe Hospital, Royal Brisbane Hospital and Hervey Bay Hospital. Specialising in managing all solid tumour types, and with special interest in gastrointestinal, colorectal and breast cancers, Darshit provides effective and personalised care to his patients during their journey from diagnosis to active management to palliation.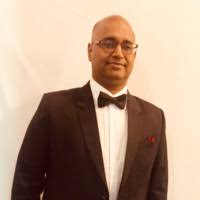 Oxford Healthcare Innovation ( OX HI ) , India
Biography :
As a senior clinician, advisor and administrator in the healthcare industry, I am persistently working on patient safety, service efficiency and high-quality experience, I have expertized in strategy and innovations, strategic leadership, Healthcare economics & financing & I have high priority for healthcare quality, efficient operations, patient safety, lean management.I have always encouraged clinical excellence, medical education, research and innovations in the hospital environment & I am highly interested in healthcare transformation, high-quality outcome, reducing healthcare cost, improving access and affordability for patients. I have extensive experience in clinical trial design, approvals, protocols, implementation, biostatistics, medical writing, business analytics, pharmaceutical economics.

Research Interest :
Research and clinical trial design, approvals, protocols, implementation, biostatistics, medical writing, business analytics, pharmaceutical economics
CEO & Co-Founder
RegenerAge Clinic , Mexico
Biography :
Dr. Osorio is a innovative businessman with an distinct entrepreneurial mindset concentrated in adding value on the areas of Biotechnology (mRNA), Reprogramming & Regenerative Medicine for translational use in humans and a variety of clinical applications aimed for both the private and the public health sectors. He is the CEO of RegenerAge Clinic and RegenerAge Beauty. VP and Clinical Developer for Bioquark, Inc., CCO at Reanima Advance Biosciences Project. President at Dr. Jois an anti-aging, beauty, and cosmetic products endorsement company. VP and Chairman of the WAMS Americas Division. Earned MD degree at Westhill University. Diplomate in aesthetic medicine (UAG), Advance Fellow by the ABAARM, visiting scholar at UNC at Chapel Hill in Dermatology. Fellow in Stem Cell Medicine by the A4M and USF, Business Diplomate at ECA, enrolled Master on Health Sciences at Victoria University. Has appeared on several occasions on International media, some of his latest broadcast appearances are CNN español, TV Azteca, Excelsior Newspaper, Medicable, PharmaBoard Room, and Podcasts among others. His public appearances as a speaker at the 2018 RAADfest (San Diego), 3rd International Conference on Molecular Medicine and Diagnostics (Dubai), Global Academic Business Forum on Tissue Engineering and Regenerative Medicine (Baltimore), Second International Congress on mHealth (Shiraz), 6th International Conference on Tissue Engineering and Regenerative Medicine (S.F), 11th World Congress on Cell & Tissue Science (Tokyo), 17th International Conference on Neurology and Neuroscience (Toronto), 9th International Conference & Exhibition on Tissue Science and Regenerative Medicine (Las Vegas) among others, makes him a pioneer on the Regenerative+Reprogramming Medicine Field. His passion for football, brought as a result the Dr.Jois Foundation A.C aimed at helping those American football athletes who have sustained injury get another chance through the Regenerative & Reprogramming Medicine.

Research Interest :
Regenerative Medicine, Anti-Aging Medicine.A
Please contact the event manager Marilyn (marilyn.b.turner@nyeventslist.com ) below for:
- Multiple participant discounts
- Price quotations or visa invitation letters
- Payment by alternate channels (PayPal, check, Western Union, wire transfers etc)
- Event sponsorships

NO REFUNDS ALLOWED ON REGISTRATIONS
Service fees included in this listing.
-----------------------------------------------------------------
Pulsus Group - New York Events List
http://www.NyEventsList.com
http://www.BostonEventsList.com
http://www.SFBayEventsList.com
-----------------------------------------------------------------

MYL181105CEV