Global Citizen: Dubai

Thursday, March 20, 2014 from 6:30 PM to 9:00 PM (Gulf Standard Time United Arab Emirates Time)
Event Details

in collaboration with
The Yale International Alliance
presents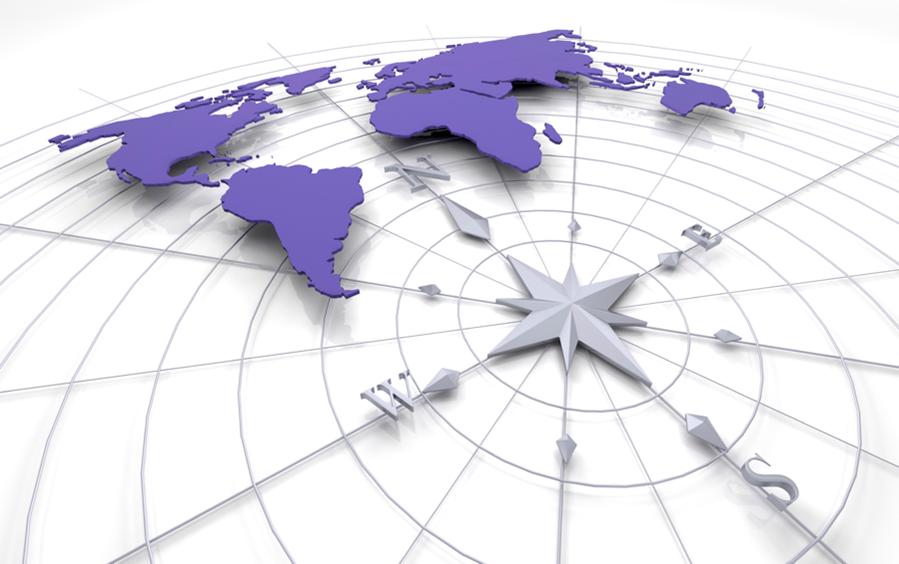 The Global Citizen: Dubai
March 20, 2014
6:30 - 9 PM
Conrad Dubai
Sheikh Zayed Road, Dubai, UAE
The Yale Arab Alumni Association (YAAA) invites you to attend our symposium, The Global Citizen: Dubai.  Spend an evening with our alumni and friends as we hear from keynote speaker Mark Dollhopf, Executive Director of the Association of Yale Alumni, and leaders in various industries as they reflect on their projects and careers in the Arab world. This is a unique networking opportunity to meet  Yale Alumni, representatives of the Association of Yale Alumni, and local leaders who are reinventing community and making a difference locally. Organized in partnership with the Yale International Alliance, this event brings together Yale alumni and friends to discuss what it means to live locally in one of the world's most global and cosmopolitan cities. Then stay for our networking mixer and discuss the development of the Yale Arab Alumni Association and the exciting programming the AYA has happening around the globe.
Please note all ticket purchases are final and non-refundable.

Program
6:30 PM

Welcome & Introduction:

 Tammer Qaddumi '06, Treasurer, Yale Arab Alumni Association
Nicholas Roman Lewis '93 - Sr. Director, Shared Interest Groups, AYA

6:30-7 PM

Keynote : "Ambassadors for Yale: AYA's Global Strategies"

Mark Dollhopf '77 – Executive Director, AYA
Mr. Dollhopf has led the innovative strategic planning and programming for the Association of Yale Alumni positioning alumni to be "Ambassadors for Yale."  His vision for alumni as conduits for positive change in their communities has helped to transform the way universities view their alumni. A sought after speaker by global institutions and a game changing thought leader, Mr. Dollhopf will address innovations in alumni engagement at Yale and around the world.

7-8PM

"Global Citizens Engaging Local Communities"

Dubai is becoming more and more rooted as a global capital. As a result expatriate communities who may have originally come with a short-term horizon are increasingly staying for the long term. How do such communities navigate the transition from the transient to the permanent, and integrate into the evolving fabric of Dubai's society? We invite you to engage in a conversation with Yale alumni and local leaders whose work and lives are redefining the meaning of community and what it means to be a global citizen.

 

 Moderator: Kyle McEneany '02, Khudairi Group, Business Development Manaager

Avi Bhojani, BPG Group, CEO

Poonam Bhojani, Innoventures Education, CEO

Tammer Qaddumi, 

Waha Capital

Karim Shariff, Teneo Capital Dubai, Vice Chairman

Emily Sosangelis, UNDP Iraq '13

 

8-9PM

Networking Reception and Closing Remarks
Panelist & Speaker Bios
 

 

Mark Dollhopf, Executive Director, is responsible for the alumni affairs of Yale University, including the support and sponsorship of 187 domestic and international Yale Clubs, all Yale Class efforts including reunions, continuing education, and travel programs, and the work of over 100 alumni associations affiliated with the arts, athletics, religious and ethnic groups, cultural and political organizations, and the Yale graduate and professional schools.

 

Prior to his appointment at Yale, Mr. Dollhopf was founder and President of Janus Development, counseling global nonprofit institutions in strategic planning, leadership and board development, capital campaign management, major gift formation, donor research, and direct marketing.

 

At Yale Mr. Dollhopf has launched a number of international initiatives in alumni relations: the Yale Global Alumni Leadership Exchange, a program designed to share best practices in alumni relations and institutional advancement among world leading universities; the Yale Alumni Service Corp, a "Peace Corp" initiative affording alumni the opportunity to provide humanitarian assistance in impoverished areas working with local NGOs and universities; and the Yale Day of Service, a program designed to develop alumni leadership in local nonprofit and NGOs around the world.

 

As part of Yale's international efforts Mr. Dollhopf convened a summit of the alumni associations of IARU, the International Alliance of Research Universities, seeking to build strategic partnerships in alumni affairs and volunteer leadership.

 

In 1997 Mr. Dollhopf founded the Yale Alumni Chorus and its Foundation – a nonprofit organization at Yale University dedicated to fostering international goodwill through creative, innovative, and inspiring collaborations between Yale alumni and world leading performers and performing arts organizations. He has been Executive Producer of five major international concert tours including collaborations with conductors Valery Gergiev and the Kirov Orchestra, Constantine Orbelian and the Moscow Chamber Orchestra, Muhai Tang and the Shanghai National Broadcasting Symphony, Anton Nanut and the Brazil Symphony Orchestra, the Buenos Aires Philharmonic Orchestra, and the Royal Philharmonic Orchestra of London.

 

Mr. Dollhopf was graduated from Yale, and attended the Harvard Business School. In 2001 Yale awarded Mr. Dollhopf the Yale Tercentennial and the Yale School of Music Tercentennial Medals, and in 2004 awarded him The Yale Medal, the highest honor bestowed by Yale for volunteer service.

 

Avi's 33 year career spans Marketing Services, Media, Private Equity and Government sectors. At the helm of the BPG Group (www.batespangulf.com) since 1991, Avi consolidates the Group's interests across advertising, public advocacy, public relations, design, activation, media asset management and digital verticals, in the Middle East and North Africa regions. He has also assisted in the conceptualization and execution of a number of strategic Dubai initiatives, like Dubai Shopping Festival and Dubai Internet City.

A common thread that joins Avi's 33 year professional career is that he is always involved in either building or helping build startup businesses, initiatives or brands. Having built his first business in 1985, Avi has over the last 28 years, built multiple businesses, acquired and turned around a number of businesses and exited from a few businesses. Avi's passion continues to be in helping bring ideas to fruition.

An Alumnus of the National Institute of Design, Ahmedabad and Indian Institute of Management, Bangalore, Avi also sits on the Board of Duabi Events Authority, Dubai Private Schools Group, PanIIM Alumni Network Gulf and the Advisory Board of Abu Dhabi Capital Management. Avi is also the Managing Director of Innoventures Education (www.innoventureseducation.com), the management company that operates a number of schools and nurseries in Duabi, including Dubai International Academy and Raffles International Schools & Nurseries and Collegiate American School as well as General Partner of Montana Capital, an investment company focused on lounges and premium restaurants, and is Chairmen of International Management Ventures, the family investment office and business enabler.

Poonam Bhojani- An MBA from India's premier business school, IIM Bangalore, Poonam Bhojani has lead the vision and direction of Innoventures Education, an institution dedicated to managing and leading premier educational institutions in 2005.

As the group CEO, she runs all the four schools under the flagship brand - Dubai International Academy, Collegiate American School, Raffles World Academy, Raffles International School as well as eight Raffles International Nurseries and Burj Day Care Centre.

Collectively, Innoventures Education provides world-class teaching and extracurricular facilities to more than 7,300 students from over 100 countries with an international team of over 1000 academic and administrative staff from virtually every corner of the world.

Poonam was honored with the Education CEO of the Year award in 2012 at the Indian CEO Awards  staged by CEO Middle East magazine. This was in recognition of her outstanding achievements, innovation, and contribution to the growth of the GCC economies. She also was declared as the Entrepreneur of the year 2012, by ITP Publishing. In addition, Poonam has been recognized as one amongst top 100 influential Indians in the GCC.

Poonam is also the Chairperson of the Middle East International Baccalaureate Association of Schools (MEIBA) and the Secretary General of the Dubai Private Schools Group (DPSG).

She attributes the success of her organization to the inspiration provided by her two sons, who have also studied in Dubai International Academy, and the wealth of potential offered by the youth of today.

Prior to establishing Innoventures Education, Poonam worked on leading edge technology solutions with a range of organizations across India, Hong Kong, USA, Belgium, Sweden, The Netherlands, Oman and the UAE. 

 

Kyle McEneaney is based in Dubai and serves as an advisor to the Khudairi Group, a prominent Iraqi family conglomerate. Prior to joining Khudairi Group he was a vice president of Northern Gulf Partners, an Iraq-focused merchant bank that sponsored and advised transactions in real estate, financial services, heavy equipment, and oil services. Mr. McEneaney was formerly the head of the Middle East practice for Ergo, a global intelligence and advisory firm providing political risk and market analysis as well as strategic planning to top tier corporate and investor clients. A fluent Arabic speaker, Mr. McEneaney is a term member of the Council on Foreign Relations and holds an MA in Middle Eastern Studies from Harvard University and a BA in History from Yale University.

 

Tammer Qaddumi is a Palestinian American and a graduate of Yale College (JE '06). Tammer works with the Principal Investments team at Waha Capital, an Abu Dhabi based diversified investment company. Prior to joining Waha Capital, he worked with UBS, based in New York City, and HSBC, based in Dubai. Tammer previously served as a Fulbright Scholar in Damascus, Syria and worked with the Office of Presidential Personnel in the White House. Originally from Houston, Texas, Tammer resides in Abu Dhabi.

 

Mr. Shariff holds a BA degree from Amherst College, graduating magna cum laude in economics and chemistry. He  then pursued an MA from the Paul H. Nitze School of Advanced International Studies at The Johns Hopkins University, where he was the recipient of an Amherst College Memorial Fellowship. He arranged to pursue jointly an MPPM from the Yale School of Management where he graduated with distinction in finance. In 2001, Mr. Shariff co-founded, with five of his former Lehman colleagues, Marco Polo Network, currently the largest independent platform for electronic trading of securities listed and traded on emerging market exchanges, whose shareholders include the New York Stock Exchange Group and the International Finance Corporation. Understanding the informational and reporting inefficiencies within the 'alternative' fund industry, Mr. Shariff helped establish and sponsor VITEOS Fund Services, a fund administrator based in Mumbai, now a holding of an affiliate of Credit Suisse's global prime brokerage business. Mr. Shariff was formerly a senior executive within the Principal Investments Division, the proprietary investment group within SHUAA Capital—a Dubai-based investment banking firm established in 1979.

In November, 2008, Mr. Shariff was held captive for 44 hours at The Oberoi in Mumbai during that city's terrorist attacks; he was miraculously and daringly rescued by Indian paramilitary troops.  He then spent some time thinking about his experiences in India and the Middle East and the misunderstandings that persist. Six months later, Mr. Shariff founded Majlis Investment Management, (Majlis means assembly) whose focus is  identifying and developing multi-strategy, multi-asset class  global investment opportunities alongside substantial private clients across the Middle East, East Africa, and the Sub-Continent.  The firm's philosophy is rooted in the belief that regional investors should benefit from access to sophisticated investment approaches that are customized to their preferences.

Mr. Shariff speaks four languages, enjoys photography, creative writing, African art, and plays tennis. He lives between Dubai and New York with his wife and two children.

 Based in Erbil, Iraq, Emily Sosangelis is a Project Officer for the Rule of Law and Security Sector Governance program at UNDP Iraq. She began this position in January 2014 after a 7 month internship, funded by YAAA, with UNDP Iraq in Amman, Jordan. Emily's portfolio consists of projects on criminal investigation reform, strengthening judicial independence, enhancing parliamentary oversight of security institutions, and building national security strategies. Prior to working at UNDP, Emily has worked as an Iraq analyst for Consequence Management, Inc and as an Iraqi case officer for HIAS & Council Migration Services. Emily graduated from Yale University in 2013 with a degree in Modern Middle East Studies.
When & Where

Conrad Dubai
Sheikh Zayed Rd
Dubai, Dubai
United Arab Emirates

Thursday, March 20, 2014 from 6:30 PM to 9:00 PM (Gulf Standard Time United Arab Emirates Time)
Add to my calendar