Description
Global Café
Join Global Ties Arizona
for Conversations and Networking about International Interests
Featuring Kate Schecter, President and CEO of World Neighbors!
World Neighbors, founded in 1951 and currently working in 13 countries worldwide, believes in a grassroots approach to serving the world's poorest, rural communities. We help extremely poor rural communities identify their own needs, then provide training and technical assistance that empowers these communities to improve their own economic, health, and safety conditions. Women in these communities – motivated by a desire for a better life for their families and more independence for themselves – play a core role as community mobilizers and volunteers for World Neighbors initiatives. We pledge to stay in communities for eight to 10 years, as they move through our five stages of development, leading to independence. Then, we move on to new neighboring communities. In fiscal year 2018, World Neighbors worked with 631 communities in Latin America, the Caribbean, Africa, and South/Southeast Asia and its programs benefited 527,449 children, women, and men. Over the past 67 years, World Neighbors has worked in 45 countries and helped more than 27 million people to improve their lives.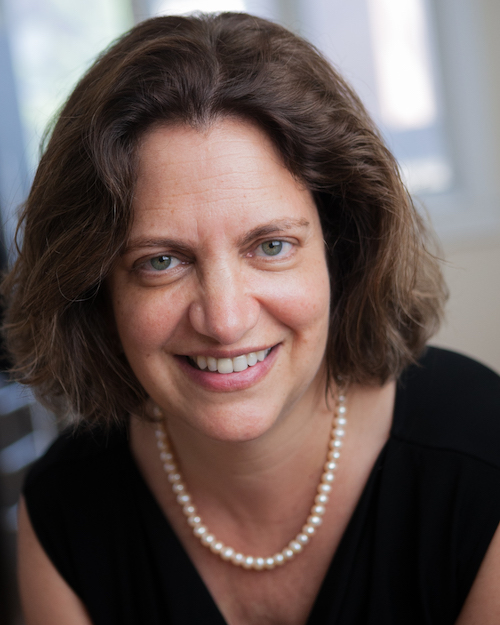 Kate Schecter, Ph.D., joined World Neighbors as the President and CEO in June of 2014. World Neighbors is a 67 year old international development organization that works with rural isolated communities to help find solutions to permanently lift these communities out of poverty. Dr. Schecter is responsible for managing World Neighbors' programs and operations in 13 countries in Asia, Africa, Latin America, and the Caribbean. In her previous position, she worked for the American International Health Alliance (AIHA) for 14 years. As a Senior Program Officer at AIHA, she had responsibility for managing health partnerships throughout Eurasia and Central and Eastern Europe. Through her work with over 35 partnerships addressing primary healthcare, chronic disease management, hospital management, maternal/child health, Tuberculosis, blood safety and HIV/AIDS, she has extensive experience successfully implementing AIHA's health partnership model.
From 1997 to 2000, Dr. Schecter worked as a consultant for the World Bank specializing in healthcare reform and child welfare issues in Eurasia and Eastern Europe. She taught political science at the University of Michigan in Ann Arbor for four years (1993-1997). She is the co-editor and co-author of Social Capital and Social Cohesion in Post-Soviet Russia (M.E. Sharpe, 2003), author of a chapter in Russia's Torn Safety Nets: Health and Social Welfare in Post-Communist Russia (St. Martin's Press, 2000), an entry on Chernobyl for Scribner's Encyclopedia of Europe 1914-2004, (2006), and a biography of Boris Yeltsin (Chelsea House Publishers, 1993). She also has made three documentary films for PBS about the Former Soviet Union.
Dr. Schecter holds a Ph.D in political science from Columbia University and an M.A. in Soviet Studies from Harvard University. She is a member of the Council on Foreign Relations and served on the Board of Children's National Advocacy and Public Policy, Inc. of the Children's National Medical Center in Washington, D.C. from 2010 to 2018.
This event is free of charge!