Description
The University of Central Florida is pleased to host the Global Brigades "Your Personal Brand" Student Leadership Conference!
The "Your Personal Brand" SLC has been thoughtfully planned and designed to help you discover your strengths, weaknesses, values, passions, and purpose in order to build your brand and make an impact with Global Brigades.
Schedule
Saturday, August 4th, 2018 from 8 am - 6:30 pm (includes breakfast, lunch & dinner)
Sunday, August 5th, 2018 from 8 am - 1:00 pm (includes breakfast & lunch)
*Optional social activities on Friday and Saturday nights
Itinerary
Saturday, August 4th
8:00-9:00 am – Breakfast and Check-in
9:00-9:15 am – Welcome and Conference Kick-off
9:15-9:45 am – Icebreaker
9:45-11:15 am – Your Personal Brand Workshop
11:15-12:00 pm – Leadership by Shannon Elswick
12:00-1:00 pm – Lunch
1:00-1:30 pm – Networking Strategies by Tiana Tucker
1:30-2:00 pm – Interviewing Strategies by Tiana Tucker
2:00-2:15 pm – Break
2:15-3:00 pm – Personal Branding by Claire Pagan
3:00-3:30 pm – Resumé Workshop
3:30-4:00 pm – Elevator Pitch Workshop
4:00-5:00 pm – Break & Professional Headshots
5:00-6:30 pm – Networking Dinner with Dr. Nancy Marshall
Scholarship winners announced & professional headshots continued during dinner
Sunday, August 5th
8:00-8:45 am – Breakfast & Check-in
8:45-9:00 am – Welcome Back
9:00-9:45 am – Guest Speaker: Jim Kluk
9:45-10:45 am – Small groups
10:45-11:30 am – Guest Speaker: Ivan Gaskin
11:30-12:00 pm – Chapter Reflection and Closing
12:00-1:00pm – Lunch
***More info about speakers at bottom of page***
Attire
Day 1: Business
Day 2: Casual
Registration
Admission: FREE
Required Food/ Supplemental materials: $25
***DEADLINE TO REGISTER IS JULY 28th, 2018
Food/ Supplemental materials include: Five meals, snacks, coffee/tea, welcome package, and for FIRST 100 ONLY - a special gift.

Special Gift
The first 100 people to register will receive a Global Brigades Leather Padfolio (a $27 value!) as pictured below. Select the ticket option "General Admission w/ Padfolio" to receive your special gift. ***Still available***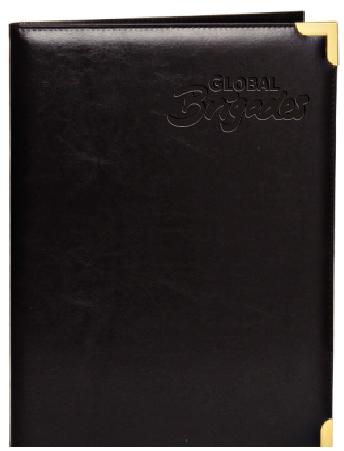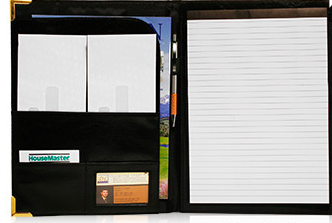 About Our Speakers

Former President of Adult Hospitals and Orlando Regional Medical Center
Executive in Residence at UCF
Candidate for Florida House of Representatives
---

Deloitte Business Technology Analyst
CEO and Co-Founder of Reflect
---

Assistant Vice President & Assistant Chief of Staff at UCF
Director of UCF's President's Leadership Council
---

Marketing Manager at Florida Hospital for Children & The Diabetes Institute at Florida Hospital
Former Senior Marketing Specialist at Florida Hospital
---

Career Development Coordinator at UCF Career Services
M.A. in Career & Technical Education
---

Chapter Advisor at Global Brigades, Inc.