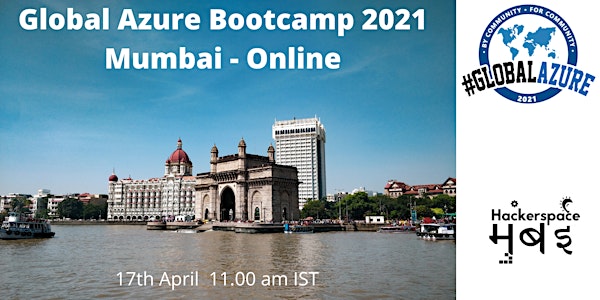 Global Azure Bootcamp 2021 - Mumbai - Virtual
The Mumbai edition of the Global Azure Bootcamp 2021
About this event
Its summer and with those clear blue skies, you know its time for the annual Global Azure Bootcamp. Keeping in line with #COVID19 precautions, the 2021 edition will be virtual.
We are calling all Azure enthusiasts from Mumbai and its environs to come and join us, where we share our expertise and experience.
The agenda will be updated on 11th April after CfP closes.
We encourage ALL to apply : https://sessionize.com/gab21mum/
Hosted by Hackerspace Mumbai, the city's largest OSS community and organizing its longest running tech meetup #mumtechup
All our events have been and continue to be free to attend and we are committed to your privacy. No data of yours has [since we started almost a decade back] nor will it ever be shared for commercial considerations.
Code of Conduct: https://github.com/HackerspaceMumbai/HackerspaceMumbai/blob/master/CODE_OF_CONDUCT.md