Sales Have Ended
Registrations are closed
To view a recording of: THE GLOBAL ASSET RECOVERY CONSORTIUM: CHINA please click this link
Sales Have Ended
Registrations are closed
To view a recording of: THE GLOBAL ASSET RECOVERY CONSORTIUM: CHINA please click this link
全球资产追回联盟 – 中国 为在华客户寻求境外执行索偿、判决及赔偿提供一站式解决方案 GARC China - a turn-key approach to enforcing claims, judgments & awards for Chinese clients
About this event

Christopher DeLise 先生将会主持本次讨论,着重强调与全球资产追回合作项目进行合作可带来的共赢之处。他将会介绍全球资产追回合作项目以及项目参与的各个成员,以及项目可以提供的一整套针对资产、索偿及赔偿金追回的完整解决方案。
Christopher DeLise 先生将介绍德勤的黎嘉恩先生、大成的马江涛先生及美国Minz集团的Randall Phillips先生。
此次活动将会通过同声传译用普通话及英文呈现给大家。
Christopher DeLise will lead a discussion highlighting the benefits of working with the Global Asset Recovery Cooperative (GARC).
He will address the organization, its members and the complete solution of asset recovery, judgments and awards, provided by GARC.
Christopher will then introduce Derek Lai , Jiangtao Ma and Randall Phillips. Each will share the role their firm plays in the Cooperative.
This event will be presented in Cantonese, Mandarin and English via simultaneous translation.
关于合作项目:
合作项目承担所有涉及各个追回项目的财务风险,进而为索偿方提供一整套解决方案,包括融资、项目管理、法务、调查及法证会计等其他专业服务来最优的追索境外索偿及资产追回项目。
与项目合作过程中,索偿方无需在索偿成功得到赔付或资产追回前支付任何报酬。但索偿方会于早期阶段参并批准相关项目管理方式及追回计划。索偿方将在整个过程中从项目成员处得到定期更新进展报告。
在项目过程中,索偿方及项目成员的利益将会完全一致。项目成员只有在追回项目成功完成时才会收取最终判决或赔偿额度的一定百分比作为报酬。
成功费一般取决于各个追回项目的特定因素,包括但不限于,索偿的复杂性、预估最重偿付的周期及追回资产的自然属性。
全球资产追回合作项目 (中国)
全球资产追回合作项目 (中国)致力于为国企央企、政府机构、银行、基金及民企提供针对境外索偿及海外资产追回一套完整解决方案。
ABOUT THE COOPERATIVE::
The Cooperative shoulders the financial risk associated with each project, and thereby offers claimants a complete solution, including financing, project management, legal, investigative, forensic accounting, and other professional services to allow for the pursuit of legal claims and asset recovery projects.
Throughout the process of working with GARC, the claimant does not pay the Cooperative until a successful monetization of its legal claims occurs or an asset is successfully recovered. However, the claimant will be involved at an early stage of the project to agree upon a detailed project management and asset recovery plan. The claimant will then remain fully informed through regular updates from the Cooperative.
The interests of the claimant and the Cooperative remain in complete alignment throughout the entirety of a project. Upon successful completion of the project, the Cooperative will receive a percentage of any judgement or award received or assets recovered for a claimant.
The success fee typically depends on the specific factors of each engagement, including but not limited to the complexity of the legal claim, the estimated time to monetization, the estimated cost to monetization, and the nature of the assets being pursued.
GARC China:
GARC China offers state-owned enterprises, government agencies, banks, investment funds, and privately owned enterprises a complete solution to enable them to pursue legal claims and asset recovery projects outside of China.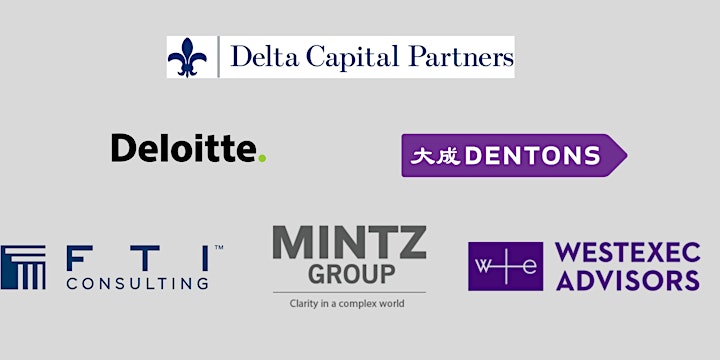 Organizer of 全球资产追回合作项目 – 中国 Global Asset Recovery Cooperative China