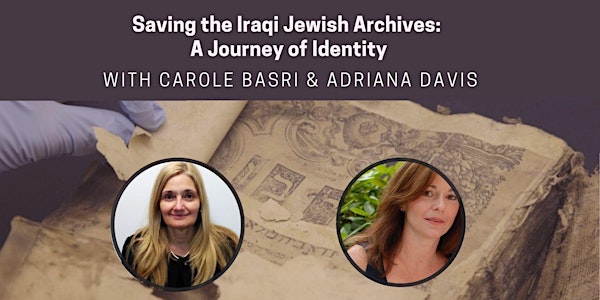 Global Anti-Semitism in 2020 with Dr. Sharon Nazarian
Join us for an engaging conversation about the current realities of global anti-Semitism with Dr. Sharon Nazarian
Refund Policy
Contact the organizer to request a refund.
About this event
Join us for an engaging conversation about the current realities of global anti-Semitism with Dr. Sharon Nazarian. Together we will explore how recent events, such as Covid-19 are contributing towards the growth of anti-Semitic attitudes both nationally and internationally. We will learn how Dr. Nazarian's background as an Iranian Jewish women has influenced her work as a foreign policy expert and defender of the Jewish people at the Anti Defamation League.
As Senior Vice President of International Affairs, Sharon Nazarian heads ADL's work fighting anti-Semitism and racial hatred globally, including overseeing ADL's Israel office. She is the President of the Y&S Nazarian Family Foundation, with a regional office in Israel named the Ima Foundation. She is also the founder of the Y&S Nazarian Center for Israel Studies at the University of California Los Angeles (UCLA) and Chair of its Advisory Board. Sharon taught as an adjunct professor at UCLA in the Department of Political Science, is a member of the Council of Foreign Relations and sits on a myriad of foreign policy boards.