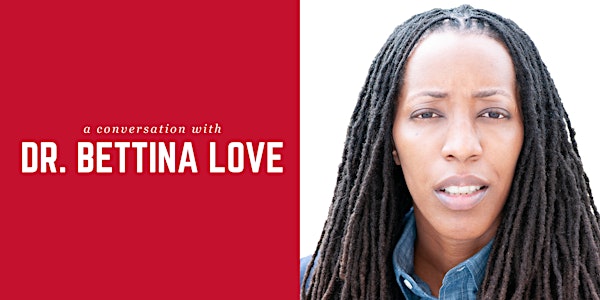 Global Abolition and USA Implications: A Conversation with Bettina Love
Join us for a conversation on antiracism with Dr. Bettina Love.
Date and time
Thursday, September 24, 2020 · 1:30 - 3pm PDT
About this event
Award-winning author, scholar, and activist Dr. Bettina L. Love will discuss her groundbreaking work on race, education, abolition, and Black joy. She will share the implications of her work for university students and faculty, and the global resonance and relevance of abolitionist and antiracist struggles for Black liberation around the world. Amanda Taylor, the assistant vice president of Diversity, Equity, and Inclusion at American University, will moderate the discussion.
There will be an opportunity for attendees to submit questions for Dr. Love during this event. Registrants will receive an email with the Zoom webinar link.
This event is made possible through the generosity of Matthew Warshaw, SIS/BA '94 and Cynthia Borges Warshaw, SIS/BA '93.
Biographies
Dr. Bettina L. Love is an award-winning author and the Athletic Association Endowed Professor at the University of Georgia. Her writing, research, teaching, and activism meet at the intersection of race, education, abolition, and Black joy. Dr. Love is concerned with how educators working with parents and communities can build communal, civically engaged schools rooted in Abolitionist Teaching with the goal of intersectional social justice for equitable classrooms that love and affirm Black and Brown children. In 2020, Dr. Love co-founded the Abolitionist Teaching Network (ATN), with the mission to support teachers and parents to fight injustice within their schools and communities. Dr. Love was also named a member of the Old 4th Ward Economic Security Task Force with the Atlanta City Council. For her work in the field of Hip Hop education, in 2016, Dr. Love was named the Nasir Jones Hiphop Fellow at the Hutchins Center for African and African American Research at Harvard University. In 2014, she was invited to the White House Research Conference on Girls to discuss her work focused on the lives of Black girls.
She is the author of the books "We Want to Do More Than Survive: Abolitionist Teaching and the Pursuit of Educational Freedom" and "Hip Hop's Li'l Sistas Speak: Negotiating Hip Hop Identities and Politics in the New South."
Dr. Amanda Taylor's research and teaching focus on the intersection of culture, power, and education in domestic and international contexts. She is currently serving as Assistant Vice President for Diversity, Equity and Inclusion at American University (AU), where she works to collaboratively implement the university's plan for inclusive excellence. For the past five years, Dr. Taylor has been a faculty member of AU's School of International Service, where she served as Program Director of the MA in Intercultural and International Communication. She has won several awards for her student mentorship and teaching, which focuses on cross-cultural communication, international education, and culturally responsive program design. Most recently, Dr. Taylor worked as a Faculty Fellow for AU's Center for Teaching, Research, and Learning where she developed and co-led several faculty learning communities focused on building culturally sustaining classrooms.
This event is co-sponsored by AU's Antiracism Research and Policy Center.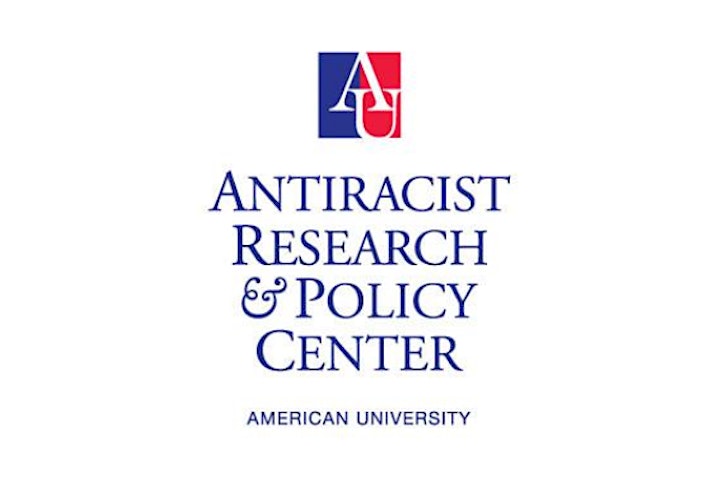 About the organizer
Find out about more of the School of International Service events at