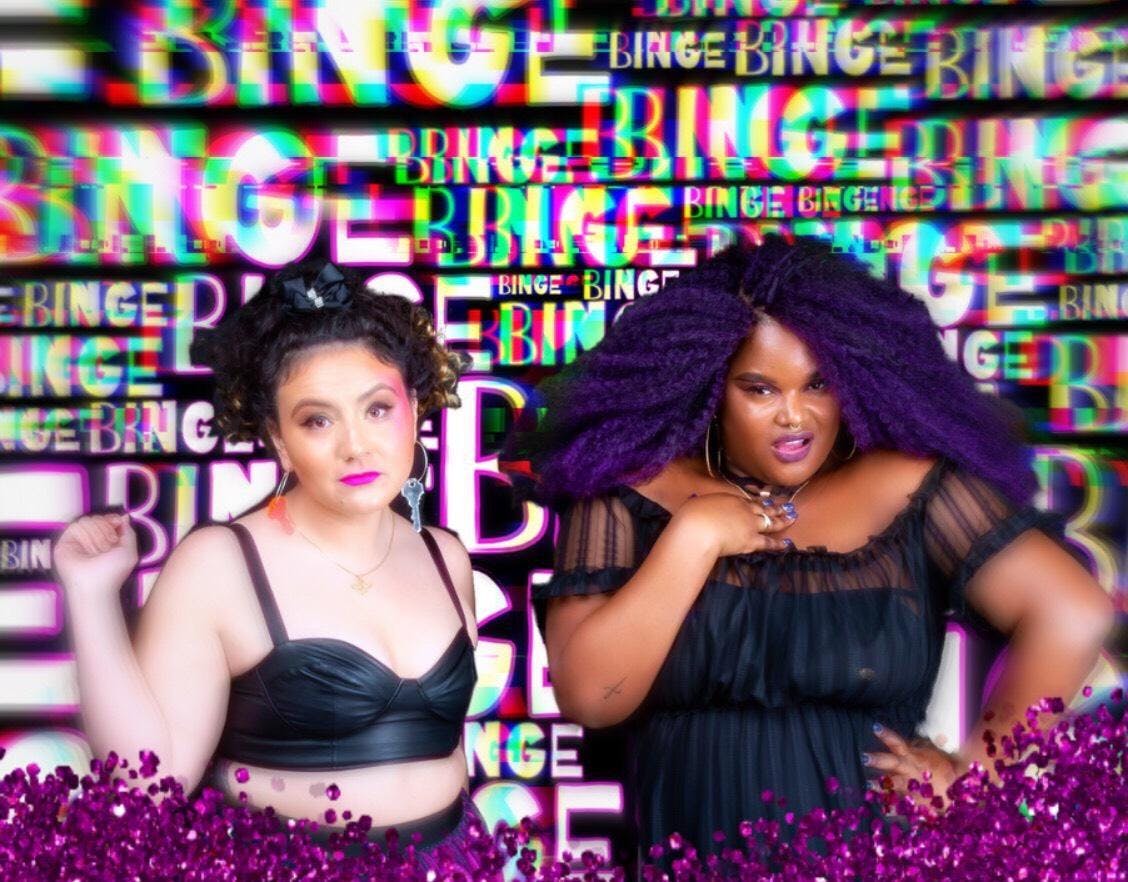 About this Event
$10 (adv.), $12 // 21+
GLITTER MONEYYY (Record Release)
DJ SILENT HYPE
----------
GLITTER MONEYYY are your fave loud, sexy, equality demanding, champagne guzzling, politically pissed Chicago-based rap duo. Reigned by Queen Trashley and TayyySlayyy, these femme rap powerhouses cover issues ranging from dildos to punching Nazis in the face over bumping hip hop and trap beats. They're gifting the world with a brand new platter of songs, and ya best be there to pop bottles and cans.
SHOWYOUSUCK, aka Clinton Sandifer, has broken down barriers to create his own unique genre of music – metal infused rap that promotes a positive mental attitude. Let's be real – how can you not like a guy who dropped a series of tracks titled One Man Pizza Party?
J BAMBII from the southside teaches us fresh lessons of self-acceptance, community and what it means to be black in America. A self-described "spiritual boom bap" artist, J exposes her daily heartbreaks while simultaneously exhibiting how to seize the day with every calculated and compassionate bar. 
DJ SILENT HYPE will keep you movin' and groovin' all ding dang night.