Glitter Glam Swap & Shop
When and where
Location
9 Hillyer Court NW Washington, 20008
Description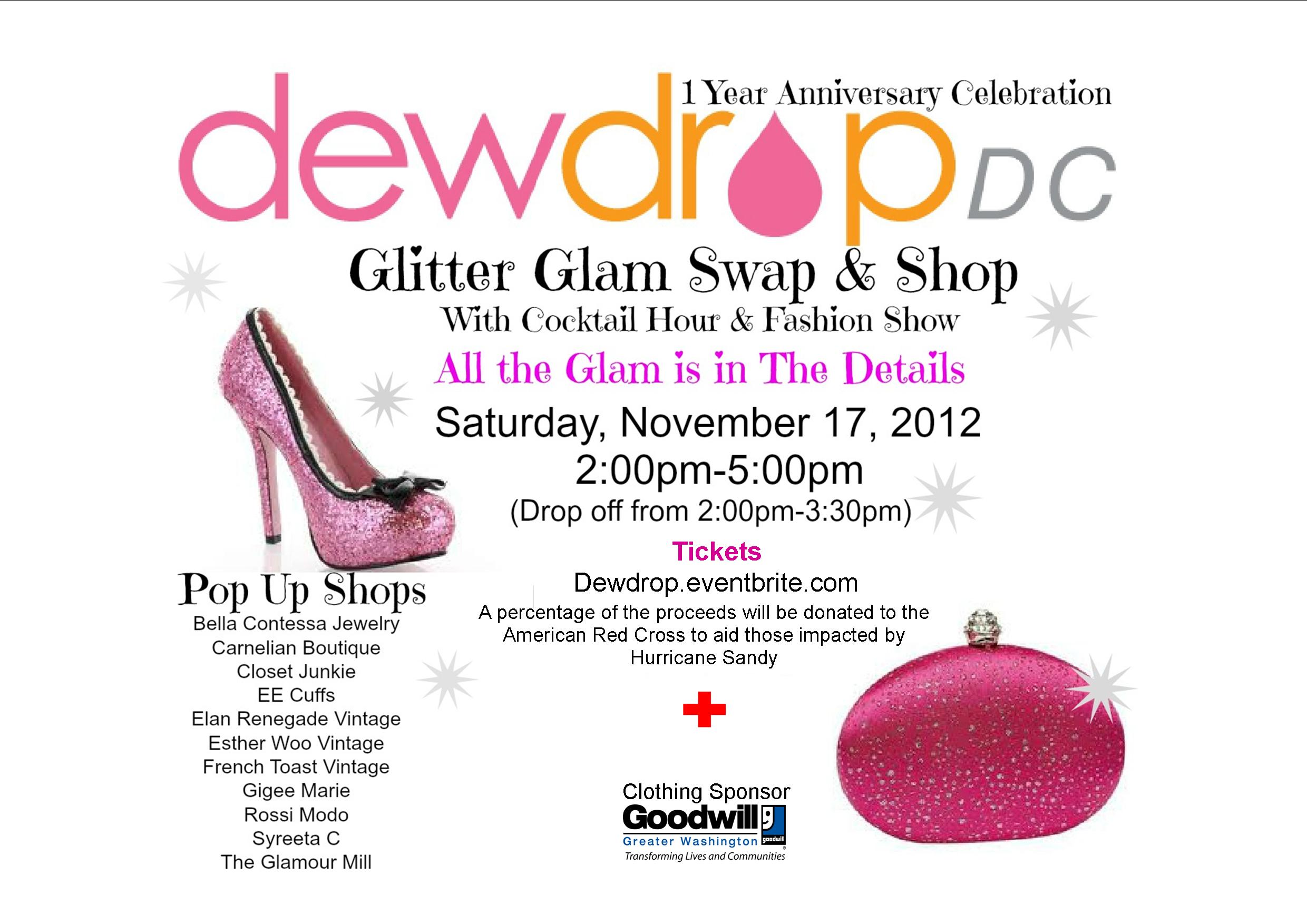 Celebrate our 1 Year Anniversary with this Glitzy Glamorous Event!
Add a touch of sparkle to your wardrobe and swap with us!
Bring in 5-20 stylish and gently-loved fall/winter items to swap
Take home as many new-to-you items as you brought in
Drop Off Times: 2:00 pm to 3:30 pm
The Swap begins at 4:00 pm
Shop around at our Pop Up Shops while enjoying a cocktail and some nibbles!
The line up includes Bella Contessa Jewelry, Carnelian Boutique, Closet Junkie, EE Cuffs, Elan Renegade Vintage, Esther Woo Vintage, French Toast Vintage, Gigee Marie, The Glamour Mill, Rossi Modo, and Syreeta C
The dazzle doesn't stop there...
We'll have a blogger style challenge and fashion show! See the faces behind your favorite blogs, District Sparkle, Naja Diamond, and Pich and Roor, style and model the most glamorous winter trends, and as a bonus, one will showcase a DIY glitter project!
Look glamorous with a new wardrobe but also spread the joy of this holiday season to other women in need of clothing. The remaining clothing from the swap will be donated to Goodwill of Greater Washington. In addition, we're also donating a portion of ticket sales to Red Cross to aid those impacted by Hurricane Sandy. Our thoughts and prayers are with them.
GET YOUR TICKETS TODAY and JOIN IN ON THE GLAM!
We will give swag bags to everyone as a token of our appreciation for celebrating our one-year anniversary with us!
We hope to see you soon, dressed in all that sparkle, glitter and glam (this is optional, of course:))!