Glitter, Glam and Grapes: Holiday Beauty Happy Hour
Description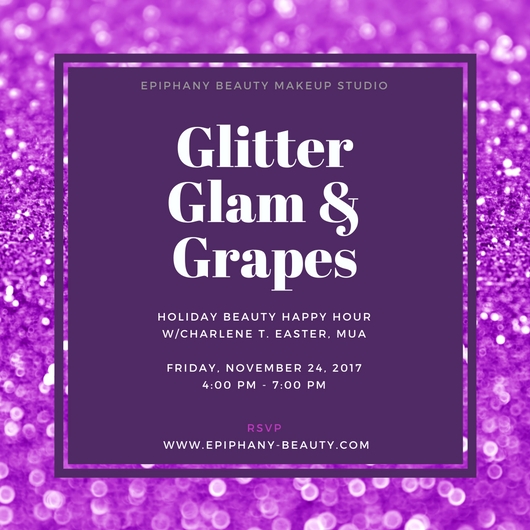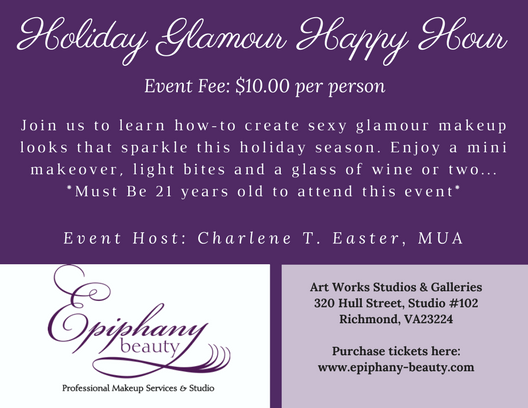 Join us in the Epiphany Beauty Makeup Studio for a Holiday Glamour Happy Hour that's all about Glitter, Glamour and Grapes! Come learn how to create fun and sexy makeup looks that "sparkle" from our Key Makeup Artist, Charlene T. Easter. After the makeup demo, let us pamper you with a mini makeover to include light refreshments and wine.
For attendees who aren't interested in glamour makeup and prefer natural beauty looks, mini facials will be offered to include foundation matching services with our vegan and all-natural skin care products. So bring a gal pal to our Holiday Happy Hour and wine down...
Attendees MUST be at least 21 years old to attend this event, no exception.
Contact Charlene T. Easter with any questions regarding this event.