Description
Elite Piano Institute presents the 2020 Glissando Festival Concerts on Saturday, February 29
Festival and Competition participants enter for free with Glissando badge.
All-Day General Admission: $50
For more informationa about the Festival please visit: www.glissando.org
---
Events Schedule:
4:00 PM - Young Artist Recital | The most talented young pianists from all over the world, selected by the Festival Faculty, will present an exciting and unforgettable performance.
​6:00 PM - Piano Cake Party | Perfect opportunity to have fun, enjoy food, and meet the artists.
​7:00 PM - Glissando Artists Recital | Featuring festival Faculty and Guest Artists:
Ian GOH (Malaysia)
Sean KENNARD (United States)
Vladimir KHOMYAKOV (Russia)
Sergei KUZNETSOV (Russia)
---
Performers' info: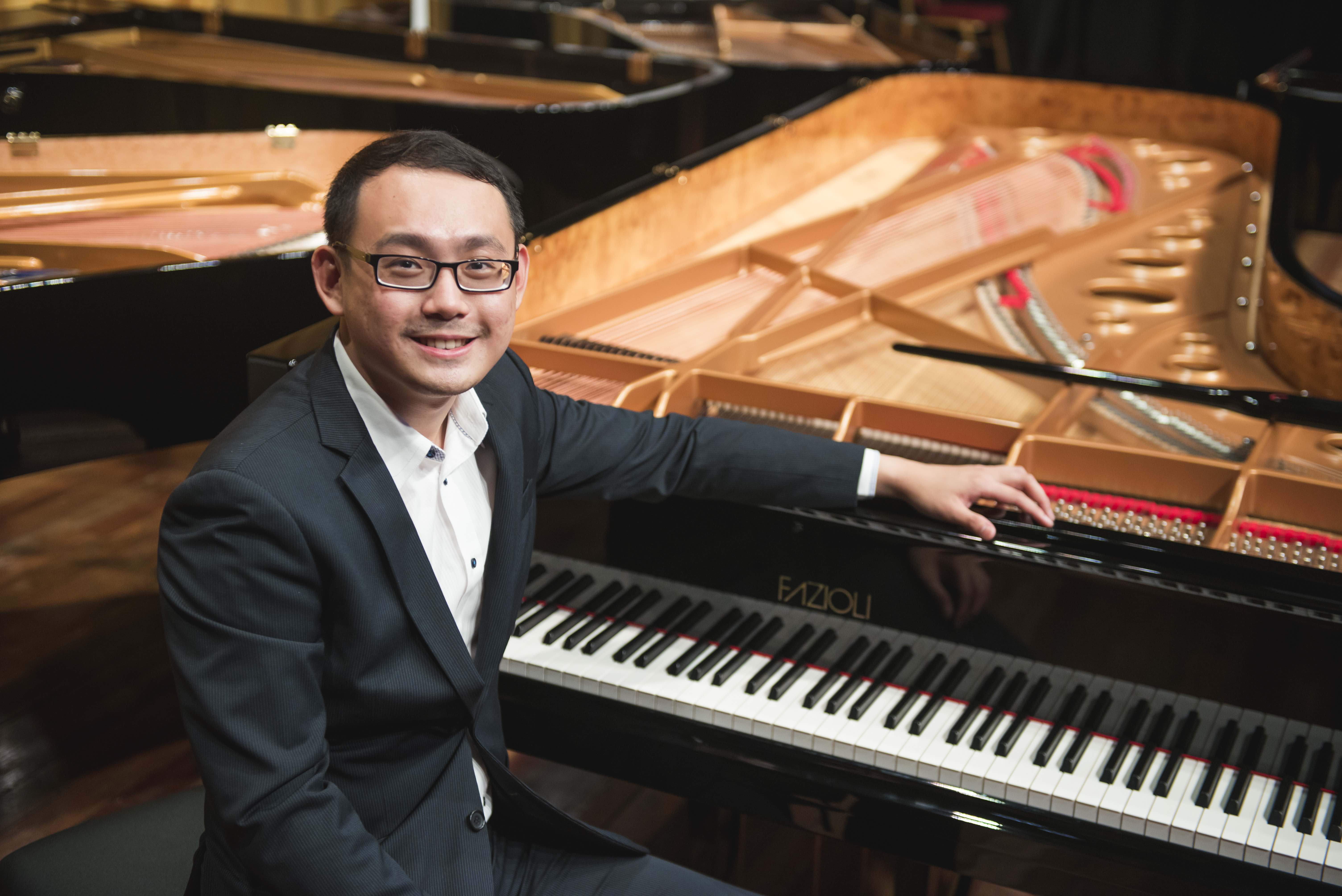 Ian GOH (Malaysia)
Ian Goh Bin Wei, a native of Malaysia, has appeared in recitals as soloist and chamber musician in United States, Hong Kong, Taiwan, Japan, Singapore, Vietnam, Cambodia, and Malaysia. He made his piano concerto debut at Juanita K. Hammons Hall (USA) after winning the Missouri State University Concerto Competition in 2008, and premiered Fantasy Variations for Piano and Orchestra by Patrick Brown under the baton of Dr. Robert Quebbeman at the Original Composition Festival in the same year. He has also worked with other orchestras and ensembles including Kuala Lumpur Performing Arts Centre Orchestra, Sixteen Strings String Quartet, DSCH String Quartet, Debonair (multi-piano ensemble), etc. He was a recipient of numerous honours and awards, including the Missouri State University Music Department Performance Award for four consecutive years, Peter Collins Piano Scholarship, Keifer-Young Memorial Keyboard Scholarship and Missouri Music Teachers National Association Piano Competition for two consecutive years. In 2008, he was featured in the recital series at Bowdoin International Music Festival in Boston, USA. 


He is frequently invited to serve as an adjudicator for international piano competitions and music festivals, including the Macao Piano Competition (Macau), the La Pianista International Piano Competition (Indonesia), the International Classical and Traditional Music Compeition (Taiwan), the Putra International Piano Competition (Malaysia), Malaysian Piano Competition (Malaysia), the HKYPAF Hong Kong International Youth Performance Arts Festival (Hong Kong), GMC Music Festival (Hong Kong), Asia Pacific Arts Festival (Singapore), SunMusic Piano Festival (Vietnam), and many other music competitions held in China, Hong Kong, Taiwan, Macau, Singapore, Vietnam, Indonesia, Thailand, Cambodia, and Malaysia. He is also a juror of World Piano Teachers Association – International Piano Competition (Serbia) for both Piano Performance and Piano Composition categories. Other than his involvement as an adjudicator, he is also very much in demand as a teacher, and has given lectures, workshops and piano masterclasses throughout Asia. He is also regularly invited as a guest examiner by music institutes and universities.


His principal mentors include Ng Chong Lim and Dr. Wei-Han Su. He also studied with renowned pianists including Julian Martin, Barry Synder, Enrico Elisi, etc. He graduated from Missouri State University in Piano Performance, and also holds the Fellowship Diploma in Piano Performance from Trinity College of Music, the Licentiate and the Recital Diplomas from Guildhall School of Music & Drama.
Ian Goh is the President of World Piano Teachers Association Malaysia (WPTA Malaysia), the Founder and Artistic Director of The Fathomage Project (a project that organises recitals and masterclasses internationally), the founding member of Debonair (a multi-piano ensemble), the Artistic Director of Putra International Piano Competition, the Artistic Advisor of Island Music Festival, and the Chairman of Jury for Asia Pacific Arts Festival. Ian Goh is also the Vice-principal and Head of Piano at Clavier Music Studio (Malaysia).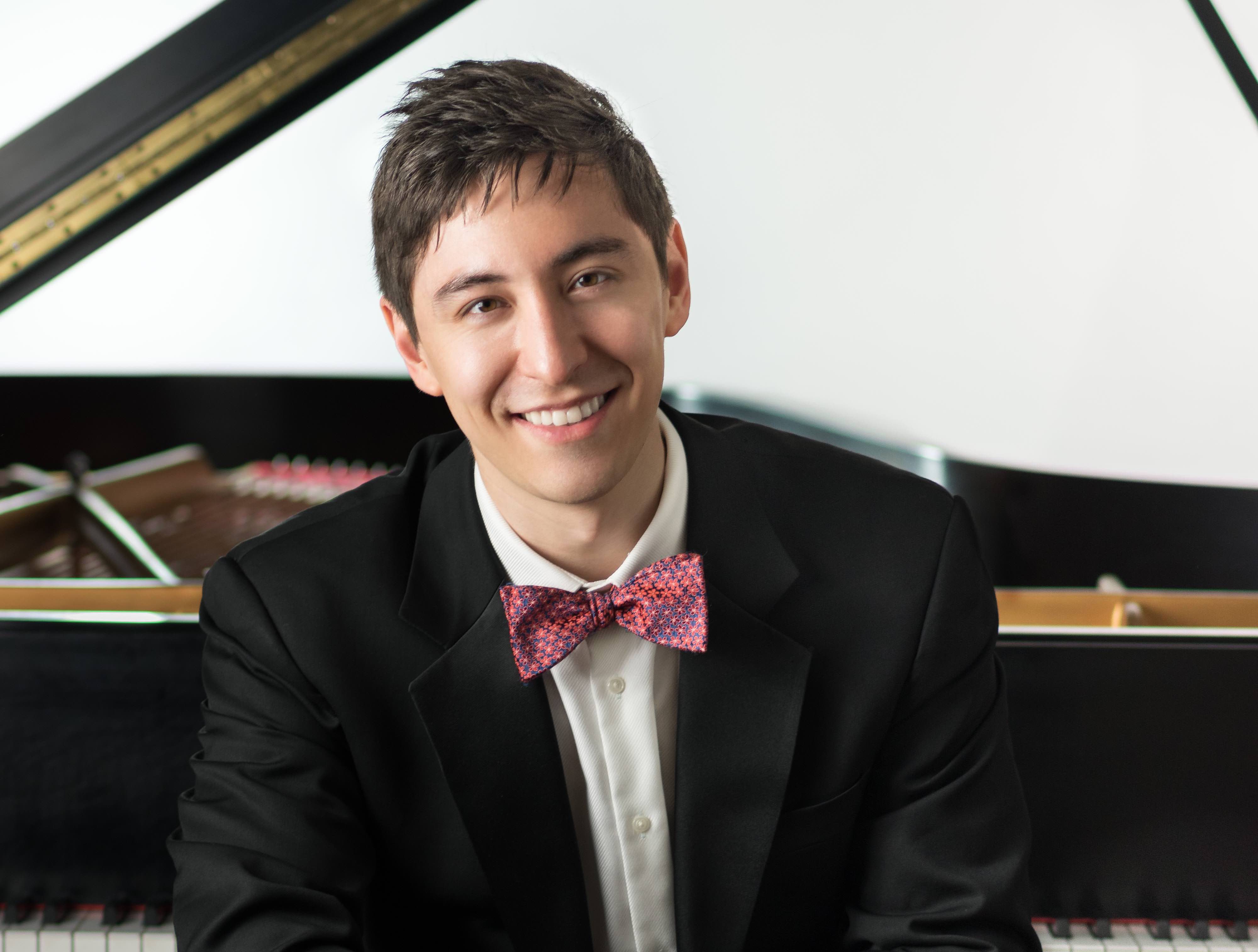 Sean KENNARD (United States) www.seankennard.com
American pianist Sean Kennard has won top prizes in competitions around the world including the Queen Elisabeth (Belgium), International Competition of Vina del Mar (Chile), Vendome Prize (Portugal), Sendai International Music Competition (Japan), Hilton Head International Piano Competition (USA), National Chopin Competition (USA), the Iowa Piano Competition (USA), American Pianists Association, and the International Chopin Competition of the Pacific (USA).​
Pianist Richard Goode praised Kennard as "an extraordinary pianist, one of the most gifted I have ever heard…a most natural and unaffected performer, who conveys a calm authority even while whipping up a storm…He is also a fine and sensitive musician, who can convey a remarkable range of feeling while retaining a sense of balance and proportion." Mr. Goode described one of Kennard's performances of Chopin's 24 Preludes as "tremendously vivid in its contrasts of light and dark, exciting virtuosity and lyric introspection," summing up: "it was perhaps the most satisfying performance of the work I have heard." The Washington Post applauded Kennard's "powerful and involved music making," describing him as "a strong luminous pianist." His 2011 debut album received a rave review in American Record Guide, which pronounced it "a hidden gem," attesting to its "perfect blend of lyricism and romantic passion, huge romantic sound, and bold melodic vision," and proclaiming that he "plays Chopin's Preludes with more poise and vision than most pianists who have recorded them." Fanfare affirmed the enthusiastic reception, citing "Kennard's mastery of Chopin's idiom," its "impression of complete effortlessness" and "emotional responsiveness." Kennard has also released albums on Naxos, Delos and Centaur.
Kennard has appeared as soloist with orchestras around the world including the Prague Radio Symphony, NHK Chamber Orchestra and Osaka Symphony Orchestra (Japan), National Orchestra of Belgium, Chamber Orchestra of Frankfurt, Morocco Philharmonic, Chile Symphony Orchestra, Montevideo Philharmonic, Charleston Symphony, Honolulu Symphony, and others throughout the United States and abroad. He has appeared in recital and chamber music in such venues as Carnegie Hall, Lincoln Center, the Kennedy Center, Salle Cortot (Paris), Palais des Beaux-arts (Brussels), Gulbenkian Foundation (Lisbon), Chopin Society (Warsaw), Teatro Caio Melisso (Spoleto), Tokyo Opera City Hall, Seoul Arts Center, Hong Kong City Hall, Mohamed V Theater (Morocco), Teatro del Lago (Chile), and many more.
Sean's first teacher was Ellen Masaki. He received a Bachelor of Music from the Curtis Institute of Music, winning the institute's Sergei Rachmaninoff Award, given to one graduating pianist each year. After subsequent work with pianist Enrique Graf he received a Master of Music from the Juilliard School (studios of Jerome Lowenthal and Robert McDonald) and spent the following two years working with Richard Goode. In 2020 He completed his Doctor of Musical Arts at Yale University in the studio of Boris Berman. Since 2017 he has served on the faculty of Stetson University's School of Music as chair of the piano area. He is artistic director of the Great Pianists at Stetson recital series and the Stetson Piano Scholars festival.
Sean Kennard is a Steinway artist.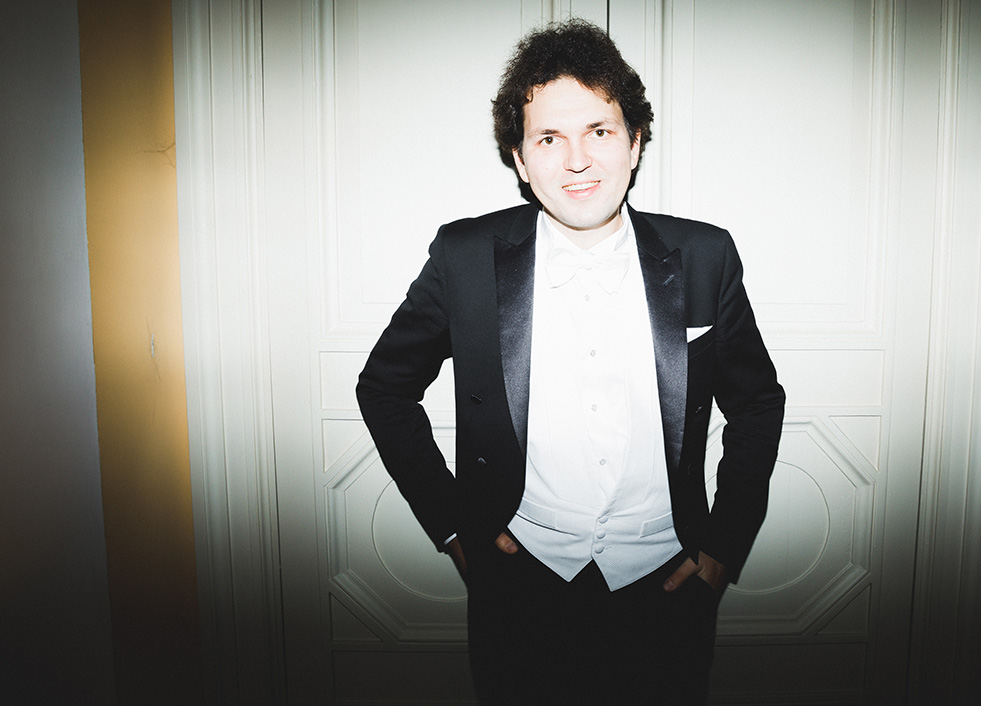 Vladimir KHOMYAKOV (Russia) www.vladimirkhomyakov.com
Russian pianist Vladimir Khomyakov has appeared in recitals throughout the United States, Canada, Mexico, Russia, Ukraine, China, South Korea, Costa Rica, Belgium, Germany, Austria, Holland, Spain, Italy, Sweden, performing in such venues as Seoul Arts Center, Dresden Semper Opera House, Palau de la Musica Catalana in Barcelona, halls of the Moscow Tchaikovsky Conservatory, Glazunov Hall of the St. Petersburg Conservatory, Teatro Nacional de Costa Rica, Mozarteum Hall in Salzburg, Concert Hall of the Artists in Rome, Flagey Studio Four in Brussels, Zipper Hall and Royce Hall in Los Angeles, Miller Theater in Houston and many more.

Khomyakov has won top prizes in the Anton Rubinstein International Piano Competition (Germany), Emil Gilels International Piano Competition (Ukraine), Maria Canals International Piano Competition (Spain), Jose Iturbi International Piano Competition (USA), Hilton Head International Piano Competition (USA), St. Petersburg Open Piano Competition (Russia), Ima Hogg Competition (USA), and others.

Vladimir is a graduate of the Rimsky-Korsakov State Conservatory (St. Petersburg, Russia) and the Tchaikovsky State Conservatory (Moscow, Russia), where he studied with Alexander Sandler and Yuri Martynov respectively. Later he received an Artist Diploma and Doctor of Musical Arts from the University of Southern California Thornton School of Music (Los Angeles, CA) in piano with Daniel Pollack, and in instrumental conducting with Larry Livingston. Additionally, Khomyakov continued studies in a number of performance courses, including those of Dmitry Bashkirov (Mozarteum University, Salzburg, Austria), Arie Vardi (Tel Aviv University, Israel), Alexey Nasedkin, Mikhail Voskresensky, Naum Shtarkman, Vladimir Ovchinnikov, and many others in Russia and Europe.

Dr. Khomyakov is holding a visiting faculty position of the University of Southern California as an assistant with Daniel Pollack, and is an associate professor at the Saddleback College (Mission Viejo, CA). He regularly gives master-classes in Russia, China, Europe, countries of Latin America, and in the United States. He is a guest artist and on-going faculty member of numerous international music festivals, such as the Costa Rica Piano Festival, Ivo Petri International Piano Festival (Italy), Sounds from the Silk Road (China), Glissando International Piano Festival (USA), Lansum Piano Festival (USA), Exxon Mobil Symphony Nights (USA), and Piano Super Saturday (USA).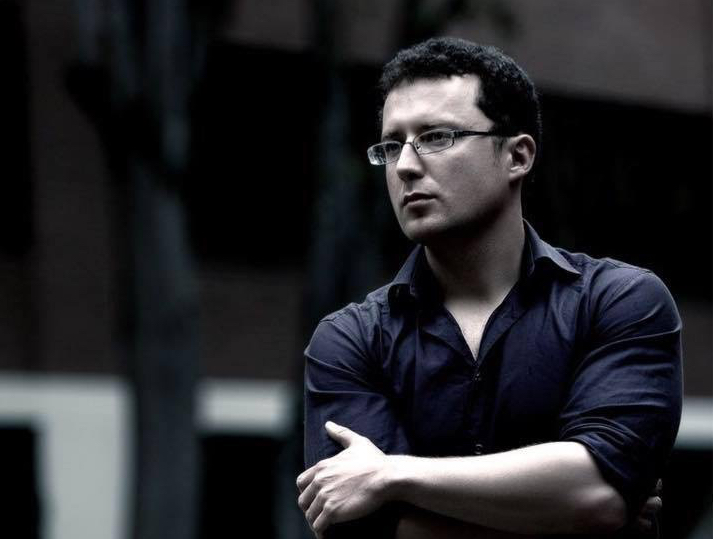 Sergei KUZNETSOV (Russia)
Dr. Sergei Kuznetsov started his musical education at the age of 5 at the School of Music in Alma-Ata, a provincial town of former Soviet Union and later was admitted to the Tchaikovsky Conservatory to study with an outstanding professor Mikail Voskresensky, the prize winner of the first Cliburn competition in 1962. In 2003 Sergei Kuznetsov has been awarded his Piano Performance Diploma "Summa Cum Laude".
​In 2002 Sergei received the prestigious Lili Kraus Scholarship at Texas Christian University (Fort Worth, TX) and commenced his Artist Diploma studies with Professor Tamás Ungár, Artistic Director of famous Piano Texas Summer Academy, formerly known as Cliburn Institute. Few years later after winning a conspicuous scholarship, Sergey was widening his education under the guidance of Joaquín Achúcarro at Dallas Southern Methodist University. Sergei completed his Doctoral Degree in Piano Performance at the University of Southern California in Los Angeles under the guidance of a legendary pianist Daniel Pollack, who has been named as one of the prize winners of the first Tchaikovsky Piano Competition in 1958 in Moscow. Additionally Dr. Sergei Kuznetsov has received an academic degree in music industry, music theory and electro acoustic media at USC.
Dr. Sergei Kuznetsov has performed extensively throughout the world, both as a soloist and chamber musician. Notable events included winning international prizes at China International Piano Competition (Beijing, 2004), Hilton Head International Piano Competition (USA, 2003), Caltanissetta International Competition (Italy, 1999), Young Texas Artist Competition in Conroe, TX (2005), concerts and tours in Italy, France, USA, Canada, China, Israel, Mexico, Costa Rica, Russia, Turkey, Kazakhstan, Ukraine, Lithuania, Georgia, Armenia, Uzbekistan, Spain and Greece. After winning the 3rd China International Piano competition, Sergey has become a frequent performer in China. He has performed as a soloist with Beijing Symphony, Shenzhen Symphony and Taipei Symphony orchestras. He was invited to make studio recording for a young artist program in the Radio & Television (CCTV) in Shenzhen. Sergey also worked as a Graduate Teaching Assistant at the University of Southern California and organized successful chamber music ensembles in Los Angeles. In August 2008 his trio XYZ has toured France and collaborated with a number of famous French musicians.
During his tenure in the United States, Dr. Sergei Kuznetsov has always enjoyed teaching and advocating classical music amongst various groups of people. In 2003, he participated in a series of educational projects "Musical Awakenings" in collaboration with Van Cliburn Foundation in Fort Worth, TX. The mission was to bring classical music to children whose parents can't afford education. As a result the project had become so popular in Texas that Sergey had to reach further and travel around the state with his lectures and concerts. Several of his students have won national and international prizes that supported their way towards studies in music. Dr. Kuznetsov's approach in piano pedagogy is to show the students how great and large the world of music actually is. He inspires young pianists to learn and perform by building new connections, professional networks and "bridges" between young talents and their audiences.
Currently Dr. Sergei Kuznetsov serves as a piano faculty at Lonestar College Montgomery in Houston, TX, Guest Artist at Costa Rica Piano Festival, Triumph Piano Festival Philadelphia, "The Magic of Piano" in Mexico, " Elite Piano Institute" in Los Angeles and Artistic Director of Elite Music and Fine Arts in Houston.