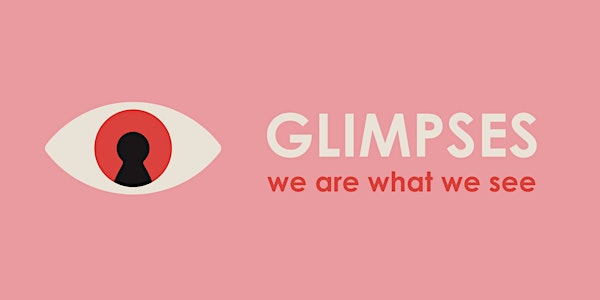 GLIMPSES - We are what we see
Glimpses of art announces their inaugural exhibition GLIMPSES - We are what we see
When and where
Location
Kachette 347 Old Street London EC1V 9LP United Kingdom
Refund Policy
Contact the organizer to request a refund.
Eventbrite's fee is nonrefundable.
About this event
11-17 October 2022
Everyday 11AM - 9PM
Tuesday 11th and Thursday 13th 11AM - 6PM
Glimpses of Art agency is proud to announce their inaugural exhibition in London, GLIMPSES - We are what we see, featuring renowned artists including Floria Sigismondi, Michaela Stark, Sandro Kopp, and Apollonia Saintclair.
The multimedia event will bring together more than 30 international artists, whose work ranges from photography, painting, drawing and sculpture to NFT. It will consist of more than 90% women and non-binary artists and focus on exploring identity from a non-normative perspective.
The joint curators Auronda Scalera and Lidia Ravviso, in collaboration with the designer Andres Ros Roto and the vanguardist studio Kimatica, have created a show wherein design, lighting, A/V interactions, and the exhibition's narrative concur to deliver an emotional and sensory experience.
The exhibition will feature works by acclaimed artists including Michela Stark, unapologetic couturier, body-morphing artist and one of the most exciting fashion talents of the last few years; the iconic Floria Sigismondi, who has directed episodes of The Handmaid's Tale and American Gods, as well as music videos by David Bowie, Nine Inch Nails, and Dua Lipa; the prolific painter and The French Dispatch visual artist Sandro Kopp; Apollonia Saintclair, the mysterious erotic illustrator who has published multiple art books and collaborated with Vogue, Dazed and Vice.
Through the gaze of GLIMPSES' artists, we will be invited to reflect on how Art can offer us a transformative reflection of ourselves - we are what we see - and move towards a fluid conception of body, intimacy and identity in celebration of freedom of expression - we see what we are.
The exhibition will showcase:
Anca Francesca Stefanescu
Apollonia Saintclair
Cymoonv
Emily Hana
Faye Eleanor Woods
Floria Sigismondi
Gianna Dispenza
Jaana Kristiina Alakoski
Johnny Hostile
KamaGang
Kamil
Kika
Kim Jakobsson
Marne Lucas
Michaela Stark
Michele Servadio
Muhammed Sajid
Nicole Mazza
Sandro Kopp
Sasha Katz
Selina Mayer
Serwah Attafuah
Shalva Nikvashvili
Simone Lezzi & Ruben Esposito
Studio Prokopiou
The Ljilja
Tiffany Cole
Venus Raven
About Glimpses of Art
A group of diverse curators founded the art agency Glimpses of Art with the radical aim of creating autonomous representation for artists, giving contemporary Art a platform for showing viewers an expansive window into society. Working with a nomadic approach, GLIMPSES creates unique pop-up exhibitions curated through the lens of 'immersive transience' throughout Europe and the UK, interrogating identity and conventionality. Glimpses is also an online platform and a gallery in the Metaverse.
Our Policy
GLIMPSES creates events where everyone should feel safe and have a good time. We have a zero tolerance policy regarding sexist, homophobic, transphobic, racist, ableist or xenophobic behaviour. Our spaces are fully accessible.
Content Note
GLIMPSES' artworks address a range of visceral themes, including pleasure, intimacy, sexual exploration, and non-conforming bodies and identities. The exhibition displays nudity and sexual imagery, and some works also deal with pain, grief, body disabilities, blood, body fluids, bruises and wounds. Under 14's must be accompanied, and young children should be supervised by an adult at all times. Our team will be on hand to support you during your visit.
Get in touch: info@glimpsesof.art
Our collaborators:
GLIMPSES - We are what we see
11-17 October 2022
Everyday 11AM - 9PM
Tuesday 11th and Thursday 13th 11AM - 6PM
glimpsesof.art
IG: glimpses.artagency
Twitter: glimpsesofart0
Exhibition's address:
347 Old Street
London - EC1V 9LP