Description
The Bay Area is full of moving stories that embody the mission of GLIDE, which is to create a radically inclusive, just and loving community mobilized to alleviate suffering and break the cycles of poverty and marginalization. The GLIDE Legacy Committee has selected a few documentary shorts that beautifully reflect GLIDE's values and message, which are rooted in transformation, empathy, and inclusion.
We invite you to join us for an exciting, thought-provoking evening of documentary shorts, filmed and produced by local artists, that demonstrate the resilience and grace of the human spirit.
Doors open at 7:30 pm
Program: 8:00 - 9:00 pm
Q&A with filmmakers: 9:00 – 9:30 pm
To learn more about the GLIDE Legacy Committee, please visit glide.org/legacycomittee
Sponsered by: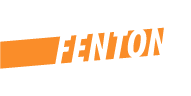 Fenton is the social change agency that connects people with ideas and information to help solve the world's most pressing problems. Primed with deep issue expertise and powered by creativity and passion, we create strategies for clients to help build a more just, equitable and sustainable world.
LINEUP FOR THE NIGHT
The Manitoba Story: A Basic Income Film
Ken Fisher
20 minutes

Is free money the path to a freer and more equitable future? Can a Basic Income really make a difference? After being hidden for more than 40 years, the results are finally out. Meet the leaders, researchers and participants from Dauphin, Manitoba who reveal their experience in a four year basic income experiment, the first documentary about Mincome.
Ken Fisher is the founder and chief creative at Truth Be Told, an awarded San Francisco filmmaking shop on a mission to create positive social transformation. He is an Emmy-nominated filmmaker and his documentaries have shifted mindset, impacted culture and have influenced legislative change. His current documentary, "Basic Income," focuses on grassroots community organizing and using content to engage audiences around issues of poverty and income inequality, inspiring them to reimagine our economy. You can view more of his work at http://truthtold.co
The Night Shift
Max Mollring and Ian Burris
4:53 minutes

"The Night Shift" glimpses into the life of Angelo, a homeless man in San Francisco who collects recycling in order to survive. The film follows Angelo through his nightly routine and explores how he has all of the traits of a successful entrepreneur, yet makes less than minimum wage. We are confronted by his optimistic demeanor, the ins and outs of the underground recycling economy, and the contradiction of a city rife with Tech money yet home to an ever-growing homeless population.
Max Mollring (Director/Editor) is a director and editor based out of Oakland. Originally from Arcata California, he attended San Francisco State University's Undergrad film program. He has directed short films, music videos and commercials. Ian Burris (Director) is a filmmaker and musician residing in San Francisco. Born and raised in Santa Cruz California, Ian relocated to San Francisco to study Narrative and Documentary Filmmaking at San Francisco State University. During his time at SFSU he was accepted into the International Documentary Summer Workshop at Shanghai Normal University.
Enforcement Hours (Sanctuary City Hotline)
Paloma Martinez
13 minutes

In a climate of xenophobia and confusion, a San Francisco hotline aims to provide limited assistance to a targeted population.

Paloma Martinez began her storytelling career as a labor organizer in her native Texas. With her films, she hopes to empower communities and spark dialogue. In 2018, Paloma was named one of the "25 New Faces of Independent Film" by Filmmaker. Her short documentaries have been broadcast nationally on PBS, featured in The Guardian, The New York Times Op-Docs, and The Atlantic and screened at leading festivals including Hot Docs, AFI Docs, Doc NYC, and San Francisco International Film Festival, winning multiple awards.


Golden Magic Shoes
Citizen Film
6:11 minutes

Imagine you have one hour to gather your most helpful or precious belongings and leave your home. What would you prize most in the course of your escape, and in your quest to find a new home? Refugees' objects and multimedia works (short films and an immersive installation by Sam Ball, Sophie Constantinou and Citizen Film) showcasing them will be on display at the Magnes Gallery in Downtown Berkeley ("Memory Objects," Aug 27 – Dec 13, 2019.) We offer a sneak preview featuring Zander Liberty, the young gay man with Golden magic shoes. He chronicles his narrow escape from Uganda and his quest for a new home.

Sam Ball has produced and directed many documentaries and site-specific multimedia installations for Citizen Film, since 2002. These projects range from public television documentaries to sculptural multimedia installations in public space – all designed to deepen civic awareness and participation. Most recently, he directed the PBS Special American Creed which has been viewed by more than 1 million people.


Couper was here.
Nicole Foley
22:14 minutes

"Couper was here." is about an unhoused San Francisco resident, Couper Oroña. She was a firefighter, injured on the job, and now lives with disabilities. She supports herself on a small monthly disability check. After her injury and a divorce, she found herself living on the street. She's known by houseless people throughout the city because of the way she looks out for them and advocates for their rights. She uses the skills she practiced as a firefighter to assist fellow encampment residents who don't seek medical help from hospitals for a variety of reasons, such as feeling shamed or mistreated by hospital staff. This film follows Couper in her caring for fellow unhoused San Franciscans, and in her quest to find permanent housing in the city.

Nicole Foley is a Creative Director who works on storytelling, brand strategy, design, and video with clients ranging from mission-based startups and nonprofits to corporations. Her love of documentaries and increasing focus on social justice issues led her to work on topics closer to her heart, such as inequity, transformation, and the resilience of the human spirit. "Couper was here." has screened at San Francisco Documentary Film Festival and Palm Springs International Short Film Festival, and won awards at both events. She studied Psychology at Fordham University, and earned a Master's degree in Anthropology at the University of Chicago. She is a member of GLIDE's Legacy Committee and lives in San Francisco.
---
PianoFight's not just a theater, it's also a restaurant and bar!
★★★★½ on Yelp
★★★★½ on Google
★★★★★ on Facebook
"Reasonably priced New American bites and cocktails in an unpretentious setting" - Zagat
"The best party spot in the neighborhood" - The Bay Bridged
"A hot SF scene" - SF Chronicle
If you plan on dining, we recommend you arrive 1 hours early so you have plenty of time to eat before the show. Restaurant seating is first come first serve. Drinks are always allowed in the theaters.
PARKING
Street parking is free after 6pm. We're located 2 blocks from Powell BART, numerous muni lines and there are 3 parking lots within 1 block.
ACCESSIBILITY
PianoFight's restaurant, bar, and both theaters are fully ADA accessible.