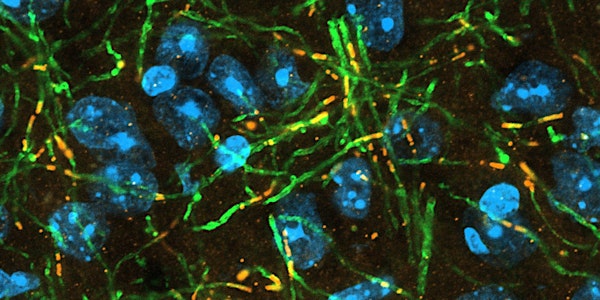 Glia Club Meeting - CUNY Advanced Science Research Center
Please join us for the next Glial Symposium at CUNY ASRC on January 17th, 2020.
When and where
Location
CUNY Advanced Science Research Center 85 Saint Nicholas Terrace New York, NY 10031
About this event
This will be an opportunity to start the new year by sharing exciting new discoveries and meeting old and new friends working on the fascinating biology of glial cells.
We welcome talks from speakers who would like to get feedback on their latest research findings and especially encourage abstracts and poster presentations by trainees.
This is the time to mingle, present your work, meet new people, get honest feedback on your work.
The community is growing and it is all because your participation makes it possible.
Registration
Please register for the event via eventbrite by January 10th. Although registration is not required to attend the symposium, it will help us with the planning. If you are presenting a poster, please provide the title during registration, also due on January 10th.
Directions
The meeting will be held at ASRC's auditorium on first floor. For directions, please visit ASRC's website. Please note ASRC does not have a designated parking lot, and the street parking around the area is limited, so mass transit may be the best way to get here.
If you have any questions, please contact Kevin Wang, kwang@gc.cuny.edu, or Chantal Bonsu, cbonsu@gc.cuny.edu.
We look forward to seeing you at the symposium!
Agenda
2:30 P.M.-2:50 P.M. Coffee & Registration
2:50 P.M.-2:55 P.M. Annette Gray, Welcome Remarks
2:55 P.M.-3:00 P.M. Patrizia Casaccia, Introduction
3:00 P.M.-3:25 P.M. Osama Al Dalahmah, Columbia University (Single nuclei RNAseq identifies states of oligodendrocyte dysfunction in Huntington disease, clues from the human cortex and striatum)
3:30 P.M.-3:55 P.M. Hyungsik Lim, Hunter College, CUNY (Label-free imaging of cortical myelin in living mouse brain by third-harmonic generation)
4:00 P.M.-4:25 P.M. Yungki Park, University at Buffalo, SUNY (Decoding the transcriptional network regulating oligodendrocyte differentiation)
4:30 P.M.-5:00 P.M. Coffee Break
5:00 P.M.-5:25 P.M. Fatemeh Haghighi, Icahn School of Medicine at Mount Sinai (DNA methylation profiling of human microglia exhibit high Intra-individual specificity)
5:30 P.M.-5:55 P.M. Michael Matise, Rutgers Robert Wood Johnson Medical School (Hedgehog-responsive astrocytes and Blood-Brain Barrier permeability)
6:00 P.M.-6:25 P.M. Stephanie Wohl, SUNY College of Optometry (The role of microRNAs in Müller glia function)
6:30 P.M.-8:00 P.M. Poster Session & Reception