About this Event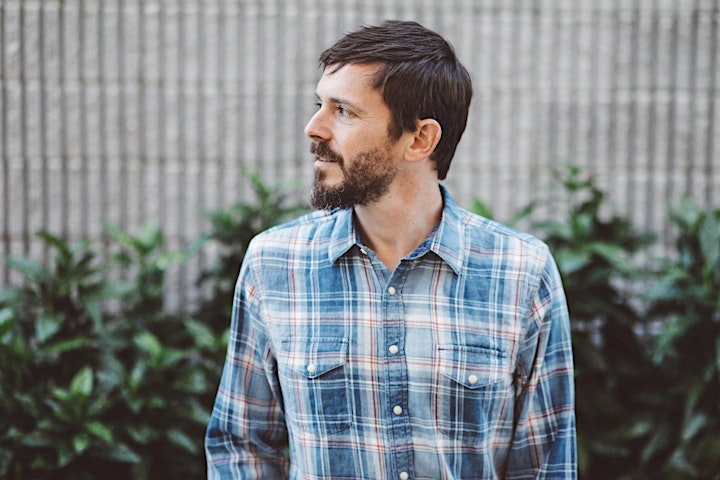 Glen Phillips has always been a courageous and inviting songwriter. During his years as lead singer of Toad the Wet Sprocket, the band's elegant folk/pop sound and his honest, introspective lyrics helped them forge a close bond with their fans. Since starting his solo career, Phillips has pared his music down to its emotional core, concentrating on the simple truths of love and relationships, with a profound spiritual understanding.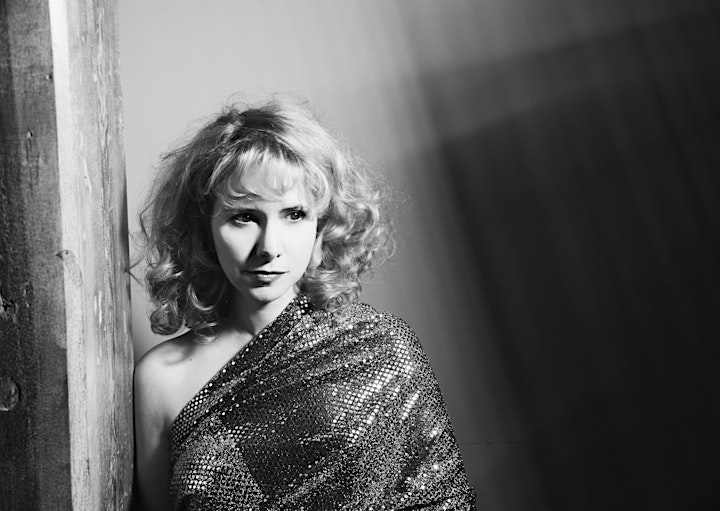 Nellie McKay has released seven acclaimed albums, won a Theatre World Award for her Broadway portrayal of Polly Peachum in The Threepenny Opera, co-created and starred in the award winning off-Broadway hit Old Hats, and has conceived and performed musical biographies of Barbara Graham, Rachel Carson, Joan Rivers, & Billy Tipton (named one of the Best Concerts of the Year by the The New York Times).
Nellie is a featured performer and composer in Ethan Coen's, A Play Is a Poem.
A recipient of PETA's Humanitarian Award in recognition of her dedication to animal rights, Nellie is an annoyingly vocal critic of endless war, capitalism, and the two-party system that sustains it.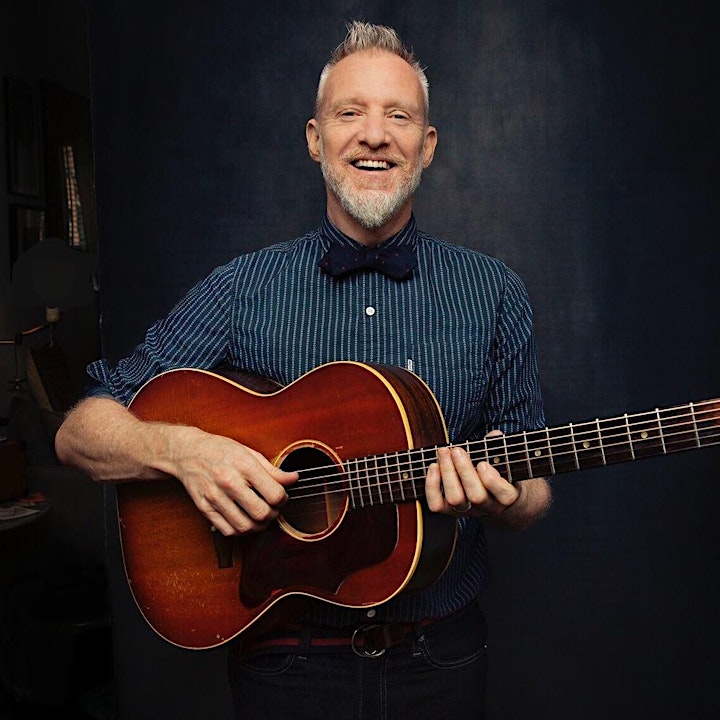 The zeitgeist is a moving target, and Chris Barron has always been a crack shot. The New York songwriter is no longer the debutant who set out on the circuit's sharp end in 1988 with $100, a battered acoustic and a headful of the alt-rock anthems that would elevate Spin Doctors to global stardom. He's a veteran approaching 50, living in a world changed beyond recognition, compelled to write the music that chronicles the here-and-now. As far back as he can remember, he's had a hunger driving him onward, towards something just out of reach. In 2017, it propels him to Angels and One-Armed Jugglers (due out October 20 on Chrysanthemum Records), the culmination of a lifetime's craft and a record both contemporary and classic.
Ask Barron for a pivotal moment from his journey and he'll rewind the reels to a high-school music theory class, where a cherished teacher advised him to "learn the rules so that you can break them." Almost four decades later, that same irreverent wisdom hangs over Angels and One-Armed Jugglers. In a cynical era of songwriting by committee, these eleven songs rip up the verse/chorus template, eschew the stock lyrical themes and crash thrillingly among genres, as this fascinating songwriter acts entirely on instinct. "I've taken stock of everything I've learned about music," says Barron, "and I've got to a point now where I'm just following my nose. These songs range from old jazz standards to funky beer-hall folk tunes. But I've never really been that interested in genres. I'm just interested in songs. I think the reason it's so eclectic is because the songs were chosen more thematically than based on genre."
If the concept of Angels and One-Armed Jugglers began anywhere, it was born on the 59th Street Bridge, as Barron drove home from Queens. "I wrote that title track on the steering wheel," he reflects. "With that first line — 'Angels and one-armed jugglers, sword-swallowers and smugglers' — I was thinking about this woman who once lived next door to me, this old chorus girl. She was in her 80s at the time, always plying me with limoncello, telling me great stories about Broadway in the '40s. And I always find, if you fall in with the title early on, you start to make a record that's very thematic. But then, weirdly enough, I had a paralyzed vocal cord and I lost my voice. So I'm the one-armed juggler. Art imitates life.
"I guess this record is like the tray of oysters on a side table of the soirée they throw the evening before the comet hits the earth," Barron considers. "Y'know, thematically, it's about the cocktail party at the apocalypse, the decline of the American empire and just a bunch of lemmings in neck-ties going over the edge. But it's very personal, too, and there's a lot of my own sadness in there. Anybody can see the world is a deeply unfair place. It's the responsibility of the artist to give some kind of consolation. Yes, the world is fucked up. But there is still wonder. And there's still a twist of comedy."
When Barron returned from medical treatment to resume the project, he moved with all the urgency of a man sharply aware that life was short and health fragile. As it gathered pace, the album shifted shape and slipped categorization, evolving from the stripped-down solo acoustic approach that Barron had originally envisaged to the more ambitious production conceived by co-producer Roman Klun. All they needed now was the greatest studio band on earth. "So it was like, let's get Shawn Pelton," recalls Barron. "He's iconic in the United States as the drummer for Saturday Night Live and a renowned studio drummer as well. Then I went to see Jesse Murphy play bass with a friend. You play music for 40 years, you only need one look to know: this motherfucker can play. I played all the songs into my iPhone and sent those guys the files. The two of them show up with these charts they'd drawn up, with all nuances of my playing, all the funky little fills. It was such a musical compliment. I can't give enough credit to the players on this record."
Bolstered by a crack squad of first-call New York musicians, Angels and One-Armed Jugglers paints its immersive soundscapes in full Technicolor. And yet, Barron reminds us, beneath the multi-instrumental dazzle lie the kernel of songs that can be served raw with an acoustic guitar and voice alone. "They were written just me and a guitar, so they lend themselves to being interpreted just by a singer and guitarist. This record is really a return to what I started out doing. Y'know, I set out as a kooky, gawky kid with a guitar, and I'd like to go out and tour this record, just me and a guitar. It's come full circle."
Barron remembers those hardscrabble early days well, and he wouldn't change a moment of them. Rewind to the late-'80s, and having left a music and ceramics course at Bennington College, the fledgling songwriter was living above a New Jersey music store, toiling at a restaurant by day, before working all night on the songs that would shortly become alt-rock standards. "I wrote 'Two Princes' when I was 19," Barron says of the hits that powered the Spin Doctors' ascent, "and 'Little Miss Can't Be Wrong' when I was 21."
At the encouragement of local heroes, close friends and sometime flatmates Blues Traveler, Barron moved to New York and took on the bear-pit live circuit. No gig was too grisly, no hole-in-the-wall too humble. Life and limb were risked playing everywhere from the city's subway to its most bristling biker bars. Then came a happy twist of fate, as Barron fell in with guitarist Eric Schenkman, assembling the classic Spin Doctors line-up with Aaron Comess (drums) and Mark White (bass) and infiltrating the airwaves. With 1991's five-times-platinum Pocket Full of Kryptonite album, the band duly exploded, and while millions screamed those solid-gold choruses, there was more going on beneath the surface. "I'm so proud of Pocket Full of Kryptonite," says Barron. "We really captured the times we were living in. Historically, I think the Spin Doctors were perceived in the landscape of grunge and alternative music as this happy-go-lucky band, but in my mind, all of our songs are sad lyrics with happy music. If you delve into the lyrics, there's a lot of pain and longing in there."
With the ever-questing Barron at the bow, the Spin Doctors were bound to have a fascinating evolution. A four-album hot streak in the '90s established them as a heavyweight of the era, and since the line-up reconvened in 2001 (a reunion sparked by the imminent closure of the iconic Wetlands club, where they cut their teeth), there's been acclaim for 2005's Nice Talking to Me, before 2013's If the River Was Whiskey reconnected them with the Delta-inspired tunes from early days in New York's blues clubs. "I love being in the Spin Doctors," says Barron. "We've been playing together a very long time — thousands of stage hours, time in the studio, time in vans — and I feel like we're now in this really cool phase of our career. I have no intention of leaving the group. This solo project is really about learning and just expressing the broadness of my musicality. Because as a composer and a lyricist, I can't fit everything I do into the Spin Doctors."
You suspect there's no canvas large enough to capture the endless light bulbs pinging above the head of Chris Barron – but the thrilling Angels and One-Armed Jugglers is the closest we'll get to a portrait of this visionary songwriter as a mature artist. "I'd be lying if I said that the response to this album doesn't matter to me," he considers. "I would like a lot of people to enjoy this record. It would mean a lot to me for it to be well received. Because in my heart of hearts, I really believe it's a beautiful record. I got lucky with this one. It's better than I could have imagined or hoped for. But whatever happens, I have the satisfaction of knowing I've made the best record that I'm capable of …"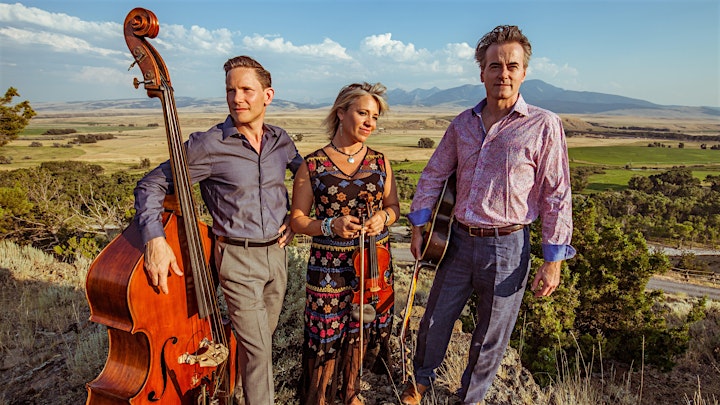 Since 1998, the Western swing-gypsy jazz trio Hot Club of Cowtown has traveled the world bringing their own brand of magical musical chemistry to audiences far and wide. Along with Elana James, guitarist Whit Smith and bassist Jake Erwin are equal partners in this original marriage of gypsy-jazz-inspired by the music of Django Reinhardt — which accounts for the "Hot Club" portion of their name — with the hoedowns, traditional tunes, and Western swing-inspired music of Bob Wills and the Texas Playboys, represented in the "Cowtown" of their name. They have created a legacy of the preservation of musical traditions that have often been overlooked by the mainstream and alternative music worlds. Even Americana and roots enthusiasts have only scratched surface of the multitude of musicians, past and present, who continue to inspire the Hot Club of Cowtown.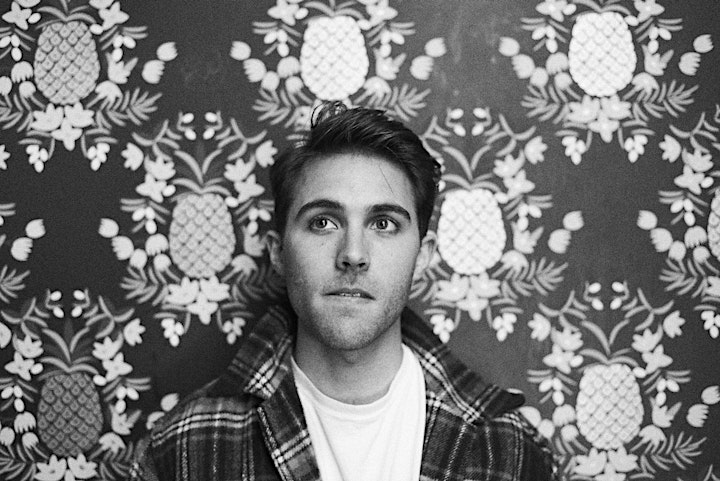 Hailing from Brooklyn, Connecticut (not to be confused with Brooklyn, New York), Jonathan Something is the musical project of writer, producer and multi-instrumentalist, Jon Searles. Today, Jonathan Something releases 'For All My Life,' the first of three bonus singles from debut album Outlandish Poetica, released November 2018.
Performers
Date and Time
Location