GLC Symposium: Delivering on the Promise of Population Health
Event Information
Refund Policy
Refunds up to 7 days before event
Description
OVERVIEW
Delivering on the Promise of Population Health
A dialogue at the intersection of leadership excellence, innovation and action.
Dinner on Thursday, October 26
GLC Symposium on Friday, October 27
Tailgate on Saturday, October 28
Purchase tickets by October 18, 2017.
Discounted tickets are available for recent HMP grads, HMP retirees, and current SPH students.
---
EVENTS
Dinner
Thursday, October 26th
6:00 pm to 9:00 pm
Join us for a very special evening in a spectacular venue at "The Big House" as we gather to honor dear friend and colleague, Prof. Peter Jacobson.

In addition to this fun, you will enjoy evening access to the locker room and the football field. You might want to bring comfortable shoes to kick a field goal!
Jack Roth Stadium Club
1201 South Main Street
Ann Arbor, MI 48104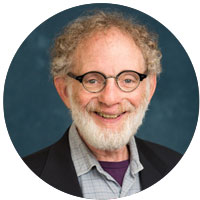 GLC Symposium
Friday, October 27th


8:00 am to 4:00 pm
Despite the many uncertainties in the future of health care, the positive focus on population health continues to be a powerful and compelling force, shaping many aspects of our healthcare system. Attend the symposium and be inspired by new ideas from thought leaders and innovators. Discover successful strategies to implement in your organization. Engage in dialogue with over 300 healthcare leaders from across the country, and strengthen your network, as you reconnect with colleagues and establish valuable new future connections.
Sheraton Ann Arbor Hotel
3200 Boardwalk Street
Ann Arbor, MI 48108
Tailgate Party
Saturday, October 28th
Prior to UM vs Rutgers, time TBA
Join us for a tailgate party with great food and friendship under the big white tent at Fingerle Lumber.
Fingerle Lumber Co
(Tent on west side of the street)
617 S 5th Avenue
Ann Arbor, MI 48104
---
KEYNOTE SPEAKERS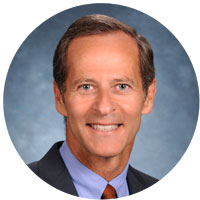 David B. Nash, MD
Founding Dean
Jefferson College of Population Health
David B. Nash, MD, MBA, is a board certified internist who is internationally recognized for his work in public accountability for outcomes, physician leadership development, and quality-of-care improvement. He was named the Founding Dean of the Jefferson College of Population Health in 2008 and is also the Dr. Raymond C. and Doris N. Grandon Professor of Health Policy. Dr. Nash is regularly on Modern Healthcare's list of Most Powerful Persons in Healthcare and is a principal faculty member for quality of care programming for the American Association of Physician Leadership. He serves on the NQF Task Force on Improving Population Health and the John M. Eisenberg Award Committee for The Joint Commission. He also is a founding member of the AAMC-IQ Steering Committee, the group charged with infusing the tenets of quality and safety into medical education. Dr. Nash has authored more than 100 peer-reviewed articles and edited 23 books, including Connecting with the New Healthcare Consumer, The Quality Solution, Demand Better, and most recently Population Health: Creating a Culture of Wellness (2nd edition).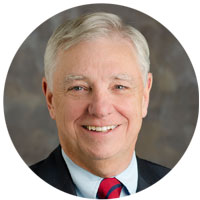 Richard J. Gilfillan, MD
Chief Executive Officer
Trinity Health
Richard J. "Rick" Gilfillan is CEO of Trinity Health, the $17.6 billion Catholic health system that serves communities in 22 states with 93 hospitals, as well as 120 continuing care programs that include PACE, senior living facilities, and home care and hospice services. Trinity Health's continuing care programs provide nearly 2.5 million visits annually.
For more than 30 years, Gilfillan has built successful organizations in the for-profit and not-for-profit sectors to deliver better outcomes for people and communities. As the first director of the Center for Medicare and Medicaid Innovation (CMMI), he launched the Center in 2010 and worked quickly with payers and providers to develop innovative models for improving patient care and reducing costs.
Prior to his appointment at CMMI, Gilfillan was president and CEO of Geisinger Health Plan and executive vice president of insurance operations for Geisinger Health System, a large integrated health system in Pennsylvania. Previously, he was the senior vice president for national network management at Coventry Health Care. He also held earlier executive positions at Independence Blue Cross.
Gilfillan began his career as a family medicine physician and later became a medical director and a chief medical officer. He earned his undergraduate and medical degrees from Georgetown University and an MBA degree from the Wharton School of the University of Pennsylvania.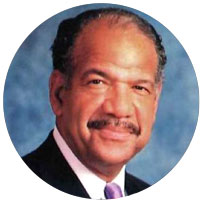 Chris Allen, FACHE
President & CEO
Authority Health
Chris Allen, the first President & CEO of Authority Health, has health care and hospital administration expertise that spans more than 35 years. Mr. Allen pioneered the award-winning Family Road Program, providing prenatal and health education services to more than 184,000 young mothers throughout the City of Detroit. Prior to this, he served as Executive Vice President and Chief Executive Officer of Hutzel Hospital (1991 to 1995), and was the Corporate Vice Officer for Management Services at the Detroit Medical Center (1989 to 1991). Mr. Allen is a Fellow of the American College of Health Care Executives and, Chairman of the Bon Secours Health System, Inc. Board. He is past Chairman of the Catholic Medical Mission Board, and has held positions on numerous local, regional, and national boards such as the Vice Chair of the American Red Cross in Washington D.C., Catholic Health Association, and Senior Vice Chair National Arthritis Foundation.
---
HOTEL INFO
Guest rooms have been reserved at the Sheraton Ann Arbor hotel for the symposium and football weekend. PLEASE NOTE:
Reservations must be made by September 27, 2017. Any requests made after this date will be subject to availability.
Thursday night rates are $149/night.
If you intend to stay for the football game, the Sheraton requires a 2-night Friday/Saturday night stay. Friday/Saturday rates are $329/night.

Reservation group name is

Griffith Symposium 2017



Sheraton Ann Arbor Hotel
3200 Boardwalk Dr.
Ann Arbor, MI 48108
Phone: 734-996-0600
Or make your reservations online »
Refund Policy
Refunds up to 7 days before event