Join us for our 13th Annual PhotoFest event, this event will be a hybrid experience with online presentations and in-person experiences!
About this event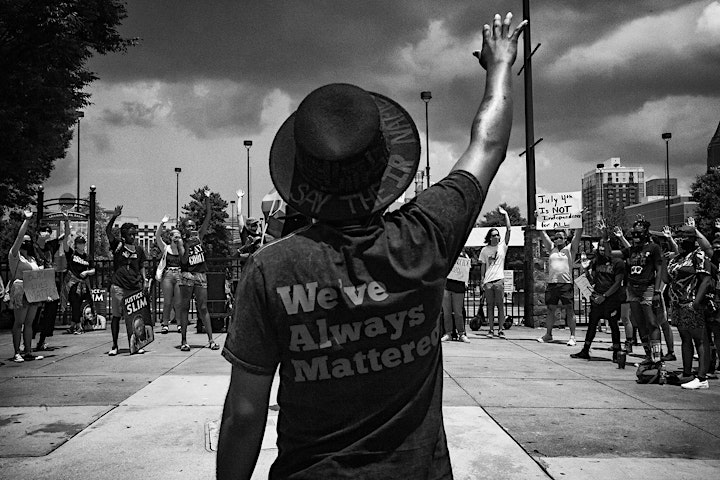 Join us as we explore the practice of Photographic Artist Sheila Pree Bright, using the genre of Documentary and Fine Art photography to show her vision.
Sheila will discuss how she creates contemporary stories within her series of works by sharing the insight of her practice which involves close listening, observing, and researching social trends in popular culture and then immersing herself in the communities where those trends are emerging. Her goal is to seek the common thread that connects the human condition with the idea that there is a future in this fragmented society in which we live.
She will show a selection of her most ambitious project to date, #1960Now, along with her recent commission by the High Museum of Art featuring her new work of landscapes Invisible Empire in Picturing the South exhibition. Additionally, she will give you a sneak preview of her work in progress, The Land of Blood and Dirt, supported by a grant from the Aftermath project organization.
Sheila is a Leica Ambassador.
HOW TO WATCH
This session will be live on YouTube and Facebook.
Registered attendees will receive reminder emails with links to the live streams. Consider bookmarking these links. We encourage you to Like our Facebook page, or Subscribe to our YouTube page, doing this will provide notifications whenever we go live!
ABOUT SHEILA PREE BRIGHT
Sheila Pree Bright is an International Photographic Artist and author of #1960Now: Photographs of Civil Rights Activists and Black Lives Matter Protests. She portrays large-scale works that combine a broad range of knowledge of contemporary culture and is known for her series, #1960Now, Suburbia, Plastic Bodies, and Young Americans. Her work is featured in the New York Times, The Washington Post, and Mother Jones Magazine.
Her work is included in the book and exhibition Posing Beauty in African American Culture. And she appeared in the 2014 feature-length documentary Through the Lens Darkly: Black Photographers and the Emergence of a People. She also appeared in the 2016 feature-length documentary film Election Day: Lens Across America on the television network Epix. Her series has been exhibited at the Turner Contemporary, London; Saatchi Gallery, London; The Art Gallery of Hamilton, Ontario, Canada; Smithsonian National Museum of African American Museum, Washington, DC; The Museum of Contemporary Art, Cleveland, OH; Virginia Museum of Fine Art, Richmond, VA; Harvard Art Museums, Cambridge, MA; The International Center of Photography, New York; The Lecia Gallery, NY; Kalamazoo Institute of Arts, Kalamazoo, MI; High Museum of Art, Atlanta, GA; Telfair Museums, Savannah, GA; Samuel P. Harn Museum of Art, Gainesville, FL and Crystal Bridges Museum of American Art, Bentonville, AR.
Bright is the recipient of several nominations and awards; recently she was awarded the Picturing South commission from the High Museum of Art. The Artadia and The AfterMath Project grants. Also, her body of works is included in numerous private and public collections, to name a few; Smithsonian National Museum of African American History and Culture, Washington, DC; The Library of Congress, Washington, DC; National Center for Civil and Human Rights, Atlanta, GA; The High Museum of Art, Atlanta, GA; Harvard Art Museums, Cambridge, MA; Kalamazoo Institute of Arts, Kalamazoo, MI; Museum of Contemporary Photography, Chicago, IL; Microsoft Art Collection, Redmond, WA; Samuel P. Harn Museum of Art Gainesville, FL; Birmingham Museum of Art, AL and Telfair Museums, Savannah, GA.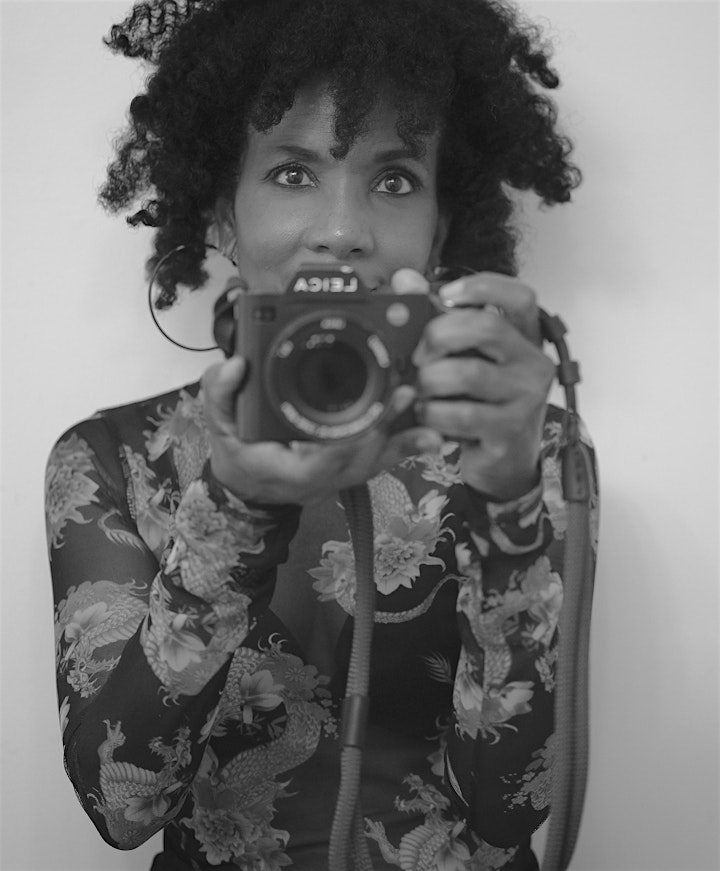 ABOUT PHOTOFEST
PhotoFest is Glazer's largest sale and event of the year. This year we celebrate our 13th PhotoFest!
Join us for a revamped experience this year. Between May 31 and June 5, we will bring you a selection of online presentations from professional creatives early in the week, and then move to in-person experiences on Friday, Saturday and Sunday with some of the most talented artists in their field! We will have on-location shoots, studio settings, photowalks, and of course the opportunity to shop great deals online or in-store Friday, Saturday, and Sunday!
Enjoy special savings on your favorite cameras, lenses, bags, lighting, memory, paper, and more; everything you need, whether a pro photographer, filmmaker, or an avid enthusiast. The Glazer's team partners up with our brands to get the best deals for you! These promotions will be available in-store and some will be available online. Many will be secret promotions via email when registered for our individual events! All our events are FREE and we encourage you to sign up for as many as you want!
ABOUT REGISTRATION
By registering for this event, you also agree to receive future emails from Glazer's Camera on new products, services, and promotions. You can unsubscribe at any time. Images captured during our events may be shared on our social channels, like Instagram and Facebook.
This event has limited space, as a result, registration is required for each attendee, if you are planning to bring a guest, please register for them as well. 

If you are on the waitlist for this event, you will receive a notification, via email, if a space becomes available for you.