GLAZEDcon 2014: The Dawn of the Wearable Economy
When and where
Location
The Regency Center 1300 Van Ness Ave San Francisco, CA 94109
Refund Policy
Contact the organizer to request a refund.
Description
6 Simple Reasons Every Executive MUST Attend GLAZED
Executives will learn who's investing, why, and what are the best go-to-market strategies.
Incumbents are hunting for partnerships to build their ecosystem.
Over 100 Wearable investors with billions under management, looking for the next Nest, Beats By Dre, and Oculus Rift.
See hundreds of bleeding edge Wearable companies and rock star product teams focused on capturing and leading the market.
Meet executives from Facebook, Intel, Qualcomm, Deloitte, American Airlines, Monster, Rambus, Plantronics, Mastercard, Pebble, Misfit Wearables, BitTorrent and more.
Meet press from Time, USA Today, Techcrunch, Mashable, ReadWrite, WSJ, Washington Times, Bloomberg, and countless others.
GLAZEDCon 2014 brings the most inspiring and innovative executives in Wearable, IOWT, government, gaming, health and fitness, and lifestyle industries to this year's conference. GLAZEDCon speakers bring groundbreaking business solutions to life on-stage, illustrating the newest advancements in strategic success. Listen in and learn how to turn your company into an innovation powerhouse.
2014 SPEAKERS
Brian Ballard, CEO, APX Labs
Marco Della Torre, VP Product Science, Basis
Andy Grignon, Founder, Eightly
Florian Gschwandtner, CEO and Co-Founder, Runtastic
Steven Holmes, VP of New Devices Group and GM of Smart Device Innovation, Intel Corporation
Myriam Joire, Product Evangelist, Pebble
Philippe Kahn, CEO, Fullpower Technologies/MotionX
Daniel Kraft, Medicine & Neuroscience Chair, Singularity University
Noel Lee, Founder, Monster Products
Eric Migicovsky, CEO, Pebble
Kanishk Parashar, CEO and Founder, Coin
Danae Ringelmann, Co-Founder, Indiegogo
Lior Ron, VP Product Management, Motorola
Robert Scoble, Startup Liason Officer, Rackspace
Owen Thomas, Writer, ReadWrite
Sonny Vu, CEO, Misfit Wearables
Marcus Weller, CEO and Founder, Skully Helmets
Stefan Weitz, Director of Search, Bing
Casper De Clercq, Partner, Norwest Venture Partners
Adam Adelman, CEO and Co-Founder, MightyCast
Det Ansinn, Founder, BrickSimple
Drew Austin, Co-Founder, Augmate
Yobie Benjamin, COO, Avegant
Joe Burton, CTO, Plantronics
Manish Chandra, CEO and Founder, Poshmark
Tim Chang, Investor, Mayfield
Jeff Clavier, Founder and Managing Partner, Soft Tech VC
Bram Cohen, Founder, BitTorrent
Rob Coneybeer, Managing Director, Shasta Ventures
Josh Constine, Writer, TechCrunch
Andrew D'Souza, CEO, Bionym
Daniel Debow, SVP, Salesforce
Andrew Dix, CEO, Crowdfund Insider
Kate Drane, Design, Tech & Hardware Lead, Indiegogo
Phil Easter, Director of Mobile Apps, American Airlines
Remi El-Ouazzane, CEO, Movidius
Anush Elangovan, CEO, Nod Labs
Greg Ferenstein, Writer, The Daily Beast
Hugo Fiennes, CEO, Electric Imp
Eliane Fiolet, Co-Founder and Editor, Ubergizmo
Theo Forbath, Global VP of Innovation Strategy, Frog Designs
Brady Forrest, Highway1
Ina Fried, Writer, reCode
Francesco Gatti, CCO & Co-Founder, Crowdrooster
Dan Harden, CEO, Whipsaw
James Harrison, Executive Vice Chairman, Contour
Brent Hieggelke, CMO, Urban Airship
Shirley Husar, Writer, Washington Times
Nihkil Jain, Vice President and Lead Qualcomm Toq, Qualcomm
Jason Johnson, CEO and Founder, August
Luc Julia, Samsung
Tan Le, CEO and Founder, Emotiv
Adriana Lee, Writer, ReadWrite
Mikko Malmivaara, Marketing and Sales, Clothing Plus
Q Manning, CEO and Co-Founder, Rocksauce Media
Stéphane Marceau, CEO and Co-Founder, OMsignal
Grant Martin, Head of Marketing and Product Development, Avegant
Jerome Nadel, CMO, Rambus
Sunil Nagaraj, Vice President, Bessemer Venture Partners
Jay Nath, CIO, City and County of San Francisco
Anoo Nathan, President and CEO, Smart Monitor
Monisha Perkash, CEO and Co-Founder, LumoBody Tech
Vince Pizzica, SEVP, Technicolor
Shaun Rahimi, Founder, Thimble Bioelectronics
Kevin Shaw, CTO, Sensor Platforms
Noor Siddiqui, CEO and Founder, Remedy
Mark Silva, CEO, KITE
Raj Singh, CEO, Tempo Ai
Sridhar Solur, Director, Mobility and Cloud Services, HP
John "Ivo" Stivoric, VP of Research and Development, JAWBONE
Lief Storer, CEO, Boombotix
Jon Swartz, Tech Reporter, USA Today
Melissa Thompson, CEO,

TalkSession

Dylan Tweney, Editor-in-Chief,

VentureBeat

Gene Wang, CEO, People Power
Hermione Way, Co-Founder, Vibease
Brian Wong, CEO, Kiip
Stephane Wyper, VP, Senior Business Leader, Startup Engagement and Acceleration, MasterCard
Jonathan Reichental, CIO, City of Palo Alto
Lei Yu, Cofounder, Drumpants
Vijay Chattha, CEO, Wareness.io
Tyler Bell, VP Product, Factual
Peter Berger, CEO, People+
Mikael Berner, CEO and Founder, EasilyDo
Mark Brooks, Analyst/Consultant,

Courtland Brooks

Daniel Brusilovsky, Digital Initiatives, Golden State Warriors
Dan Coates, President, Ypulse
Brian Dunham, Curator, OhMiBod
Rom Eizenberg, CEO, CA7CH
Stuart Evans, Professor, Carnegie Mellon University
Christian Floerkermeier, CTO, Scandit
Tyler Freeman, Co-Founder, Drumpants
Gerson Goldberg, VP of Engineering, Whipsaw, Inc.
Shawn Hardin, CEO and Co-Founder, Mind Pirate
Christine Lemke, Founder, The Activity Exchange
Pierre Letoublon, Strategic Innovations Analyst, Fnac
Quinn Li, Vice President & Managing Director North America, Qualcomm
Christian Lindholm, CEO, Koru Labs
Jacob Mullins, CEO and Founder, Exitround
Daniel Obodovski, Author, The Silent Intelligence: The Internet of Things
Kharis O'Connell, Director of Experience Design, Global Mechanic
Stephanie Palmeri, Principal, Soft Tech VC
Dan Rosenbaum, Editor, Wearable Tech Insider
Joe Sanchis, CEO, Queue Technologies
Ethan Schur, CEO, Grush Gaming
Lanae St. John, Sexologist, Mamasutra
Jeff Stevens, CEO, ContextM
Tracy Sun, Co-Founder and VP Merchandising, Poshmark
Richard Sunderland, CEO, Heavenly
Dean Takahashi, Writer, VentureBeat
Steve Tsuruda, VP and Head of Strategic Development, Redstone
Kate Unsworth, CEO, Kovert Designs LLC
Christian Wiklund, CEO, SKOUT
Brian Zisk, Founder & Executive Producer, SF MusicTech
Chris Hulls, CEO and Co-Founder, Life 360
.... and more!
---
THANK YOU TO OUR PARTNERS AND SPONSORS!
PLATINUM SPONSOR
---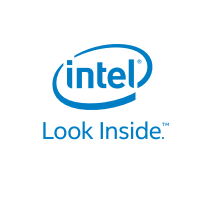 GOLD SPONSORS
---
SILVER SPONSORS
---


MEDIA PARTNERS
---