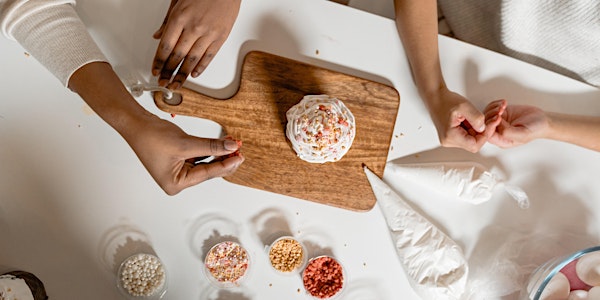 Glaze your own cupcake
Create a Dozen Delicious Cupcakes and Learn New Skills at Our 'Glaze Your Own Cupcake' Workshop in New York!
When and where
Location
Manhattan 1 5th ave New York, NY 10011
About this event
Indulge your sweet tooth and unleash your creativity at our 'Glaze Your Own Cupcake' workshop! You'll get to choose from a variety of delicious cupcake flavors and frosting colors to create your own unique treats. Our experienced baker will guide you step by step through the process of glazing and decorating your cupcakes, and you'll leave the workshop with a dozen beautifully crafted cupcakes to share (or not!) with friends and family. Plus, you'll have the knowledge and skills to create additional mouthwatering cupcakes on your own. Don't miss out on this tasty opportunity – sign up now!
The location of the event will depend on attendance - it will be either in Manhattan or Brooklyn.