Description
Join your fellow ART GLASS enthusiasts for the opportunity of a lifetime!
What is GLASS QUEST?
A weekend of education, inspiration and engagement for glass enthusiasts of all types. Incredible networking opportunities, as well as overall engagement in the evolving world of art glass education & advocacy! Meet & partner with other glass artists as we push the boundaries of Glass as a Contemporary Art Form!
JOIN THE QUEST
LAUNCHING: May 26th, 27th, 28th, 2017 In beautiful downtown West Palm Beach, Florida
Learn more about this exciting location here: www.downtownwpb.com
KEYNOTE SPEAKER: Maureen James, Publisher & Art Glass Educator, Publisher of Glass Patterns Quarterly, Glass Art Magazine, and The Flow publications. She has also served on the board of the International Art Glass Suppliers Association and in 2012 received the Lifetime Achievement Award from this organization. She has been influential in bringing glass education to the masses and is thrilled to be working with the various organizations serving in this capacity. Maureen is also a co-host for the Glass Expert Webinars in which the best and most sought after instructors in the industry share their unique techniques to an audience all over the world via a live webinar.
Sponsors Include: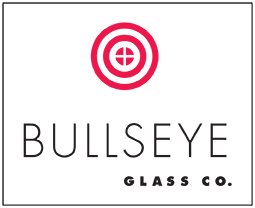 WHAT YOU CAN EXPECT:
Lectures & demonstrations from professional glass artists from across the Country.

An Extraordinary kiln-forming experience hosted on Sunday by: Jen Ken Kilns

Glass Gallery Exhibition with meet the artist opportunities

A Saturday evening VIP cocktail reception with live music

Opportunities to review and purchase the latest & greatest tools, supplies and equipment from select manufacturers

Participate in a series of guided roundtable discussions about the future of the art glass industry

Engage at the Legislative Action Center - and make your voice heard #savecoloredglass... and more!


WORKSHOP DESCRIPTIONS:
Leslie Perlis
Dimensional Mosaics with Fused and Painted Glass Elements
Celebrated glass designer Leslie Perlis brings her vibrant and modern style to the timeless craft of mosaics – with a sculptural twist. Leslie's unique approach weaves together glass fusing, kiln fired surface decorating and mosaic fabrication to create outstanding dimensional sculptures. In this presentation you will learn how Leslie thinks outside the traditional mosaic canvas to create life-size figure sculptures, musical instruments, and many other dimensional creations. Leslie will use photos, videos, and live descriptions to illustrate her complete process starting with the development of a design, through the fabrication and final cleanup of a full-size sculpture. In addition Leslie will introduce her new "Multimedia Vinyl" series that combines fused glass and vinyl record albums to great effect. As a bonus, everyone in this seminar will receive a copy of Leslie's book Dimensional Mosaics that she will be happy to autograph for you.
Tony Glander
The Accidental Fuser or Warm Glass Trials and Tribulations
Experimentation can be an exhilarating adventure, full of thrilling highs and disappointing lows. Join glass artist Tony Glander as he escorts you down a few radical glass pathways. He will illustrate how he puts "landing gear" feet on fused bowls, describe some very cool creations made using shattered tempered glass, and explain a curious technique using molds made from glass in a kiln. Tony's mantra is: "If you aren't trying something new, you aren't learning!" He'll reveal some his most successful experiments and confess a few of his epic failures. Much of Tony's work centers on the practice of using every glass temperature in the kiln and he is prepared to share his secret firing schedules with you. Tony's dynamic teaching style will keep you engaged and boost your creative confidence to be experimentally innovative with your own glasswork.
Peter McGrain
The Poetry of Painted Windows:
1000 Years of Narrative Illustration in Art Glass.
For centuries the fine art of glass painting has been used to achieve sensational imagery throughout the glass medium. From the biblical storied windows of the ancient cathedrals to the cutting edge architectural work of modern times, no other technique has so effectively brought glass art to life. Peter McGrain, will lead you on a personal journey through the amazing world of painted glass. You'll see how it has evolved over the years to become one of the most expressive art forms of our industry. Peter will share his insights into how this engaging, narrative technique has been developed and used to stir emotions in its' viewers for a thousand years. And an examination of recent work by numerous contemporary artists, all of whom are pushing the process forward with their experimental work, will leave you more inspired and excited about glass than ever before. This event is a must for anybody who shares a deep passion for glass of any kind. And who knows?… You may even find yourself itching to dive in and start painting on glass yourself. As one of the oldest forms of glass art, it continues to maintain it's prominent standing as the most inspirational and spectacular of all!
Lisa Vogt
Breaking Through – Make Exhibition Quality Glass Art
Ordinary to extraordinary! Take charge of your artistic future! Striking glass artwork is intoxicating. You know the type of pieces I mean. The spectacular beauties you admire in galleries and magazines, the ones that haunt the back of your mind until you figure out how they were made, or give up in frustration. Creating your own stunning emotive art, that engages the viewer to the point of blissful distraction, is within your reach. Join veteran glass artist Lisa Vogt in this in-depth workshop focused on developing methods for making exhibition quality artwork and you'll learn how to take your thriving glass talent and catapult it forward. Learn how to design thoughtful compositions, how to mix colors to create drama, how to get noticed with pattern, how to stimulate with texture, and how to combine abstract techniques for innovative works of fused glass art. You'll gain a clear understanding of how to build complex standout art, through the inclusion of various fused glass components. It's your turn to shine, to break through and create thought provoking, blissfully distracting artwork that is all your own.
Dawndae HK Hamilton
Art Into Architecture:
Collaborating with Artists, Studios, Architects and Designers from Around the World to Create Kiln-Glass for the Built Environment.
Bullseye Studio's Development Manager, Dawndae HK Hamilton, will present the history, explorations and projects that have established Bullseye Glass Company as a world leader in the use of kiln-glass for art, architecture, and design. Dawndae will emphasize the possibilities for artists and studios to "scale-up" to larger works. Kiln-glass is especially rich territory due to the enormous range of working methods, from drawing and painting to printmaking, all executable on an architectural scale. This presentation will be an eye-opening and eye-popping experience.
Phil Materio
Lost Clay Glass Casting
In this exciting session attendees will learn how easy this efficient and economical method of glass casting can be. Learn how to create sculptural glass pieces that are indistinguishable from sand-casted or hot glass casting. This technique has become one of the most visible, and saleable forms of sculptural glass at art shows across the world.
Randy & Carole Wardell
Introducing The Glass Tattoo Stencil System to Instantly Enhance Your Work with Intricate Designs
Randy & Carole Wardell have developed an exceptional technique that enables anyone to add stencil designs to their work. Using their special 1/8" thick Tattoo Stencil boards and the Tattoo Goo that is combined with frit powder to create a paste-like mixture. The stencil spaces can be filled with multiple colors of Tattoo Goo in a single session while maintaining clean, crisp lines between the design elements. This demonstration will open up a world of ideas and possibilities.
Jenny Mesirow

Making Our Voice Heard: Advocating for the Art Glass Industry in Washington D.C.
Today information travels fast, opinions are developed even faster, and the facts are sometimes lost in between. No industry knows this better than the Art Glass Industry. In the last year our industry has faced increasing scrutiny that in some instances has inhibited our ability to do business. It is time now to be pro-active as a community and industry. Join us for a discussion about the role elected officials can play in helping and hindering our business, and how our industry can position itself to prevent our elected representatives and governing agencies from doing us harm.
Mike Glotfelty
Jen Ken Kiln's Cane Pulling Experience
Sunday morning Breakfast & Canes hosted by Jen Ken Kilns. We will have multiple Vitragraph kilns set-up and cooking up some beautiful color mixes and each conference participant will have an opportunity to pull your own multi-colored cane to take home. In addition we have invited 3 multi-media artists to create 3 artworks live on our stage, using a selection of the actual canes that we will make during the Cane Pulling session.
Jason LeVan
Armory Art Center's Hot Glass Sand Casting Demonstration
The Armory Art Center of West Palm Beach will be conducting a live demonstration of casting hot glass into a sand mold. Observe as the artist makes a hand-print into the sand then fills the space will molten hot glass to create a one-of-a-kind paperweight. This is a great introduction to the hot glass process that enables glass artists to create unique tabletop accessories such as coasters and paperweights.
ITINERARY-AT-A-GLANCE:
Friday
4-7pm Check-in/Registration/Exhibitor Booths
7pm Welcome Reception
Saturday
8am - Welcome Breakfast - Keynote Speaker: Maureen James
9am - Educational Sessions Begin
12pm - Lunch & Roundtables Series
1pm - 3pm Educational Sessions Continue
4pm - Panel of Speakers with special guest Moderator: Audience Q&A
5-7pm Networking: VIP Cocktail Reception hosted by: Habatat Galleries
Sunday
10am - Breakfast followed by Kiln-Forming experience hosted by Jen Ken Kilns


Would you like to be a part of this exciting opportunity?!? Contact Taylor Materio at taylor@mcmow.com or 561-585-9011
FAQs
Are there ID or minimum age requirements to enter the event?
GLASS QUEST Attendees must be 13 yrs old and up - all attendees require a registration fee.

How can I contact the organizer with any questions?
Please contact Taylor Materio at taylor@mcmow.com


What's the refund policy?
Cancellation Policy:
A 50% refund will be given for cancellations on our
before March 31st, 2017. Due to the logistics of this event, no full refunds will be given. Thank you for your
commitment to the future of art glass!