An intimate live virtual stand up comedy experience with NYC's top comedians. Hosted on Zoom every Tuesday at 7:30 pm EST
About this event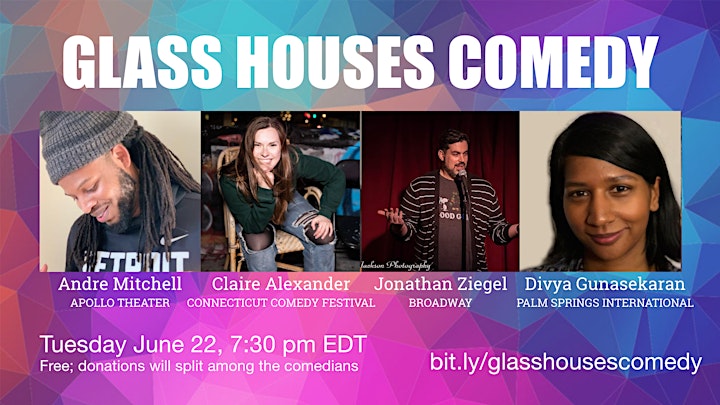 People who live in glass houses should wear pants.
An intimate live virtual stand up comedy experience with NYC's top comedians.
Tuesday October 19 at 7:30 pm Eastern Time (EST)
With
Dan Frank (BROADWAY COMEDY CLUB)
Liz Glazer (LADIES OF LAUGHTER)
Hosted and produced by Rebecca Kaplan (BOSTON COMEDY FESTIVAL)
The show is free, any donations collected will be distributed to the performers. You can either donate via Eventbrite or send a venmo to @RebeccaTKaplan with "Glass Houses Comedy" in the memo.
How to watch
You must RSVP on Eventbrite to watch the show. The Zoom link will be sent to everyone who registers with your ticket, and a reminder will also be send with the link at 6:30 pm ET the night of the show (an hour before the show starts).
The link will open at 7 pm if you want to come hang out and chat beforehand, and the show will start at 7:30 pm. You can watch on your phone, computer or tablet using the Zoom app (http://zoom.us/) or dial with a cell phone to hear the audio.
The name you use on your Zoom account must match the name you RSVP with.
Please let me know if you have any questions.
How to conduct yourself
Participation is welcome! Feel free to write in the Zoom chat and answer if the performers talk to you. I host a talk every week about half an hour before the show, and all are welcome. However, we have a ZERO TOLERANCE POLICY against harassment. Anyone who writes comments in the chat or says anything that is hateful, sexual harassment, or otherwise intolerant of marginalized groups, will be immediately removed and banned from future shows.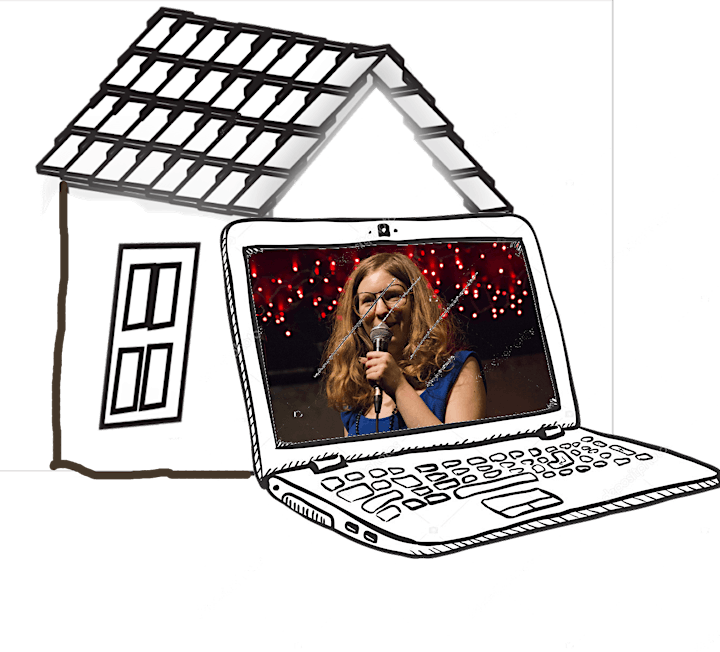 Organizer of Glass Houses Comedy Show