Glass House: An Evening with Author Brian Alexander
Sales Have Ended
Registrations are closed
Apologies! Given the strong interest in this event, we have reached room capacity and are not able to accept more guests at this time. It is possible that some seats will open up if there are cancellations or guests who do not show up. Unfortunately, we are unable to guarantee admission to those without a reserved seat. The book is available on Amazon.com: https://tinyurl.com/glasshousebook
Sales Have Ended
Registrations are closed
Apologies! Given the strong interest in this event, we have reached room capacity and are not able to accept more guests at this time. It is possible that some seats will open up if there are cancellations or guests who do not show up. Unfortunately, we are unable to guarantee admission to those without a reserved seat. The book is available on Amazon.com: https://tinyurl.com/glasshousebook
Description
Join the Ohio State University Department of Sociology for an evening with Brian Alexander, award-winning journalist and author of the new book "Glass House: The 1% Economy and The Shattering of the All-American Town."

"Brian Alexander's Glass House dramatizes vividly how a half-century of economic 'progress' dismantled America's once-sturdy middle class. By focusing his narrative on the inhabitants of Lancaster, Ohio, Alexander personalizes this familiar story in a compelling, often surprising, and utterly heartbreaking way."—Timothy Noah, author of The Great Divergence: America's Growing Inequality Crisis and What We Can Do About It
"A journalist examines how corporate America and the politics enabling it have corroded an Ohio city to its very foundation...This isn't an inherently political book, but those mystified by the election of Donald Trump could well start here..In 1947, amid the postwar boom, Forbes declared of Lancaster, "This is America," devoting most of its 30th anniversary issue to the city as "the epitome and apogee of the American free enterprise system." It was also one of the whitest and most homogenized cities in the country, one that owed much of its prosperity to the Anchor Hocking glass company, which employed many of its citizens and invested back into the community. As recently as 1990, Lancaster considered itself special, and Alexander remains glad and proud that he was raised there (in a family that worked in that glass industry). What happened? Plenty: big-box stores, competition from cheaper foreign goods, union busting and givebacks, bankruptcy and takeover by private equity outsiders with a "strip-and-sell" strategy, cheap Mexican labor, political corruption, flight of the well-to-do to cities that have yet to face such a collapse, and rampant drug dealing and addiction problems among those who remain. The author effectively interweaves the personal stories of those who have lived there and continued to with an analysis of Anchor Hocking and the policies that have made a few rich while reducing the many to hand-to-mouth subsistence or to prison on drug charges.A devastating and illuminating book that shows how a city and a country got where they are and how difficult it can be to reverse course." —Kirkus Review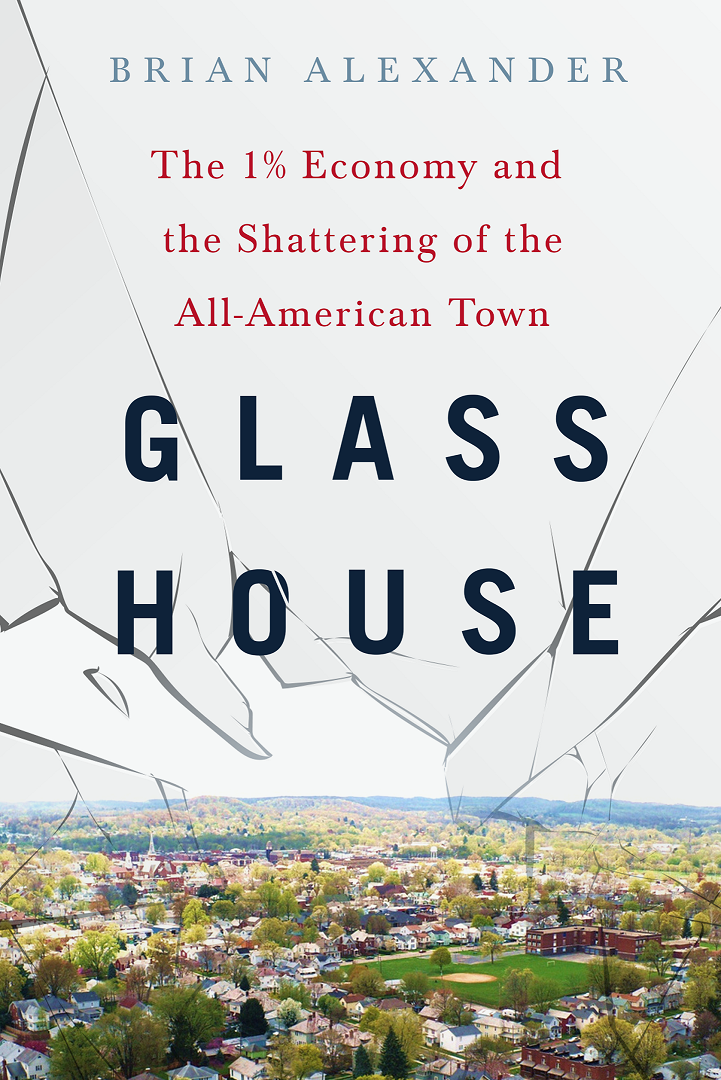 FAQs
How can I contact the organizer with any questions?
Questions about the event may be directed to Jane Wilson at wilson.630@osu.edu
What are my transportation/parking options for getting to and from the event?
The closest parking garage is the Neil Avenue Garage. The fee for visitor parking during the event is a maximum of $7.50 payable in the garage.