Glass Half Broken: Shattering the Barriers That Still Hold Women Back
The Workplace Equity & Civility Initiative invites the community to Glass Half Broken.
About this event
Glass Half Broken: A conversation focused on Shattering the Barriers That Still Hold Women Back at Work.
This event is free and will be presented on Zoom. Attendance is limited.
Featuring Colleen Ammerman, co-author of "Glass Half Broken" and director of the Harvard Business School Gender Initiative.
Finally, REAL SOLUTIONS, not just talk. You will learn about:
Concrete actions that you as an individual can take.
Structural changes that organizations can make.
The role of men in addressing inequities that continue to exist despite decades of corporate initiatives, public policy programs and grassroots activism.
The program will include breakout rooms meet other participants and discuss how you can make an impact.
Sponsored by:
American Association of University Women
Athena San Diego
Harvard Business School Club of San Diego
LEAD San Diego
MANA de San Diego
Mintz
North San Diego Business Chamber
The San Diego Women's Foundation
Stella Labs
Pink Boots Society
All participants will be entered into a lottery, and 25 will receive a free copy of "Glass Half Broken."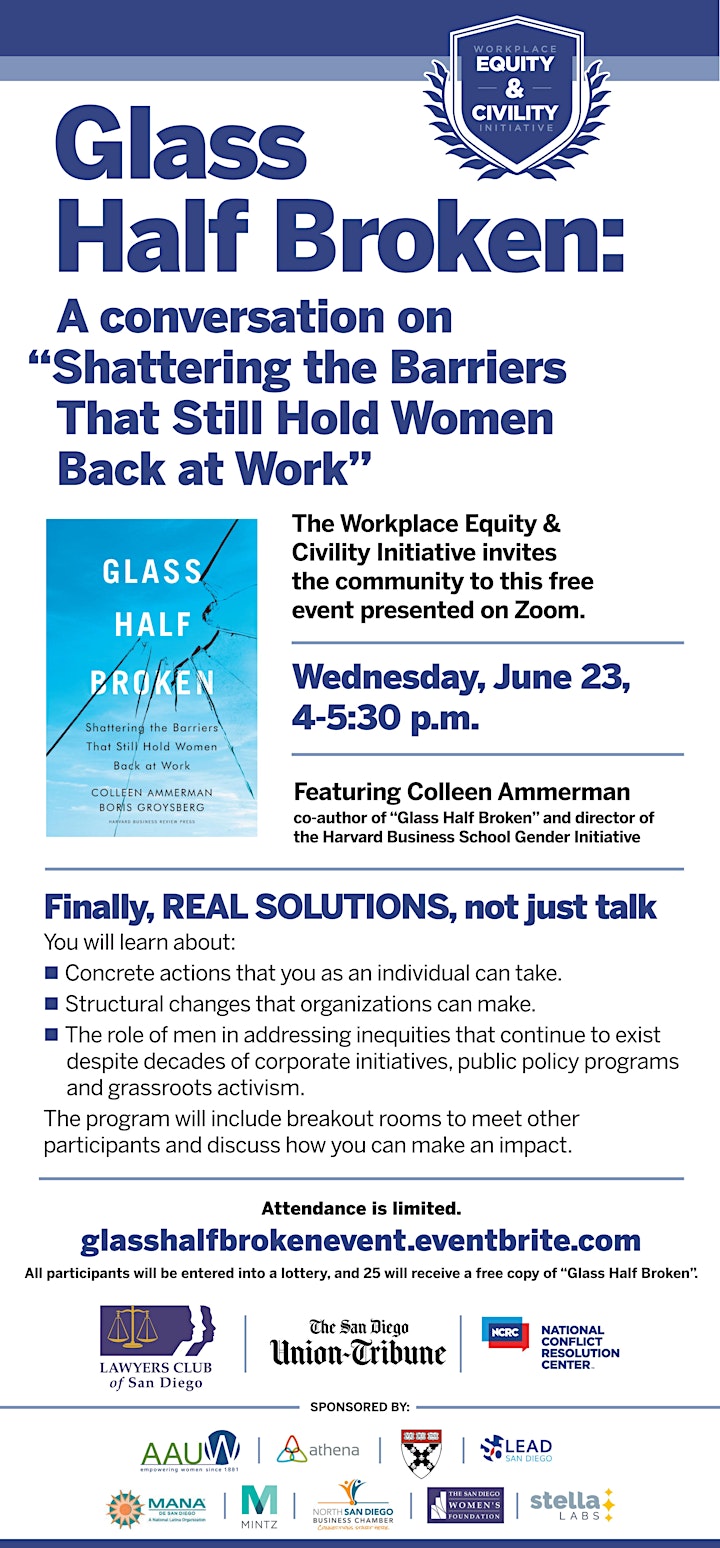 Organizer of Glass Half Broken: Shattering the Barriers That Still Hold Women Back