Description


*

No cash is exchanged on the premesis of the United Nations. Admission to event is by donation online or mail only. Scroll down for mailing address.
"Bridgette Cooper's voice was nuanced in delivery and captivating in quality"
- Honolulu Times
We could not think of a better place to create a one of a kind event to tape our television special of this recital dedicated to the work of Marian Anderson, other than in the elegant Delegate's Dining Room at the United Nations. with the breath-taking views of the East River, including Roosevelt Island with its new Four Freedoms Park, and the Long Island City waterfront. The venue will serve as a stunning backdrop to our classical recital dedicated to the humanitarian work and legacy of Mrs. Anderson, and the film Casta Diva: The Marian Anderson Story.

This elegant and dynamic classical recital event will feature three international classical performers in fields of voice, piano and violin. Mezzo-Soprano, Bri Cooper, classical pianist, Jeffrey Chappell, and violinsit, Raea Leinster
Bri Cooper, Mezzo Soprano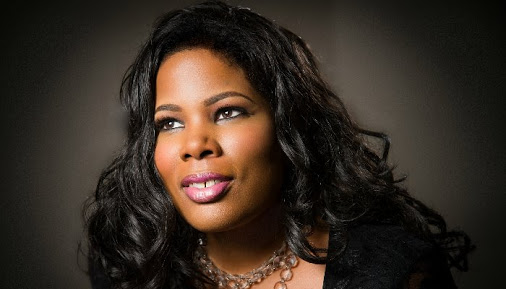 Award winning Opera Singer, Producer, and Recording Artist Bri Cooper is featured in Black Enterprise Magazine, ABC Here and Now, and is the first classical singer to be featured in Scholar Magazine, and the award winning Black Enterprise Magazine "The Work I Do" two page feature. Ms. Cooper is the host and producer of the TV and radio show Operaluscious "Where Opera Meets Lifestyle" which airs in Los Angeles, Washington DC and New York. Bri has performed by invitation for several international dignitaries, including former First Lady Michelle Obama; His Excellency Dr. Rahming; and His Excellency Dr. Newberry, His Excellency Brigadier General Anthony Phillips-Spencer and was guest soloist for The Bahamas Independence Day High Tea, which celebrates her Bahamian heritage. Where she produced and hosted a television series which aired in the Bahamas, highlighting the event.
Jeffrey Chappell, Pianist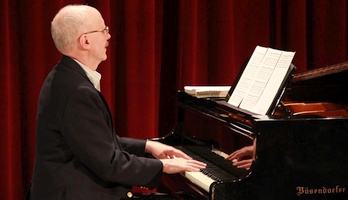 Jeffrey Chappell has performed throughout the United States and in Europe, Asia, and Latin America. He has appeared in recitals, in chamber music, and as concerto soloist with major symphony orchestras including those of Philadelphia, St. Lois, Pittsburgh, Houston, Indianapolis, and Oakland, and over forty times with the Baltimore Symphony Orchestra including concerts at Carnegie Hall and Wolf Trap Park. He was a scholarship student of Leon Fleisher at the Peabody Conservatory and of Rudolf Serkin and Eleanor Sokoloff at the Curtis Institute.
Raea Leinster, Violin/Viola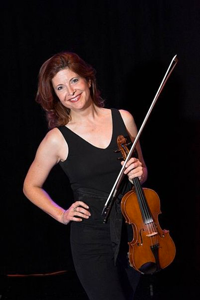 Raea Jean Leinster, founder and President of the Virgin Islands Violins, Inc, began piano studies at the age of 3 and viola/violin studies at the age of 8. Before graduating high school, Ms. Leinster trained and performed with the Boston, Cleveland, and National Symphony Orchestras. She studied at the Cleveland Institute of Music and has a B.A. degree in Russian and Czech Language Studies from George Mason University.
*Tickets for this event are Non Refundable
DONATE TO THE FILM: CASTA DIVA
SEND DONATIONS BY MAIL TO:
FROM THE HEART PRODUCTIONS
C/O CASTA DIVA FILM
1455 Mandalay Beach Rd.
Oxnard, Ca 93035
The classical recital event will be held in the historical Delegates Dining Room at the United Nations, which also coincides with the Commission of the Status of Women meeting. Proceeds will benefit From the Heart Productions a 501-c3 organization fiscal sponsor of 728 Productions.