Description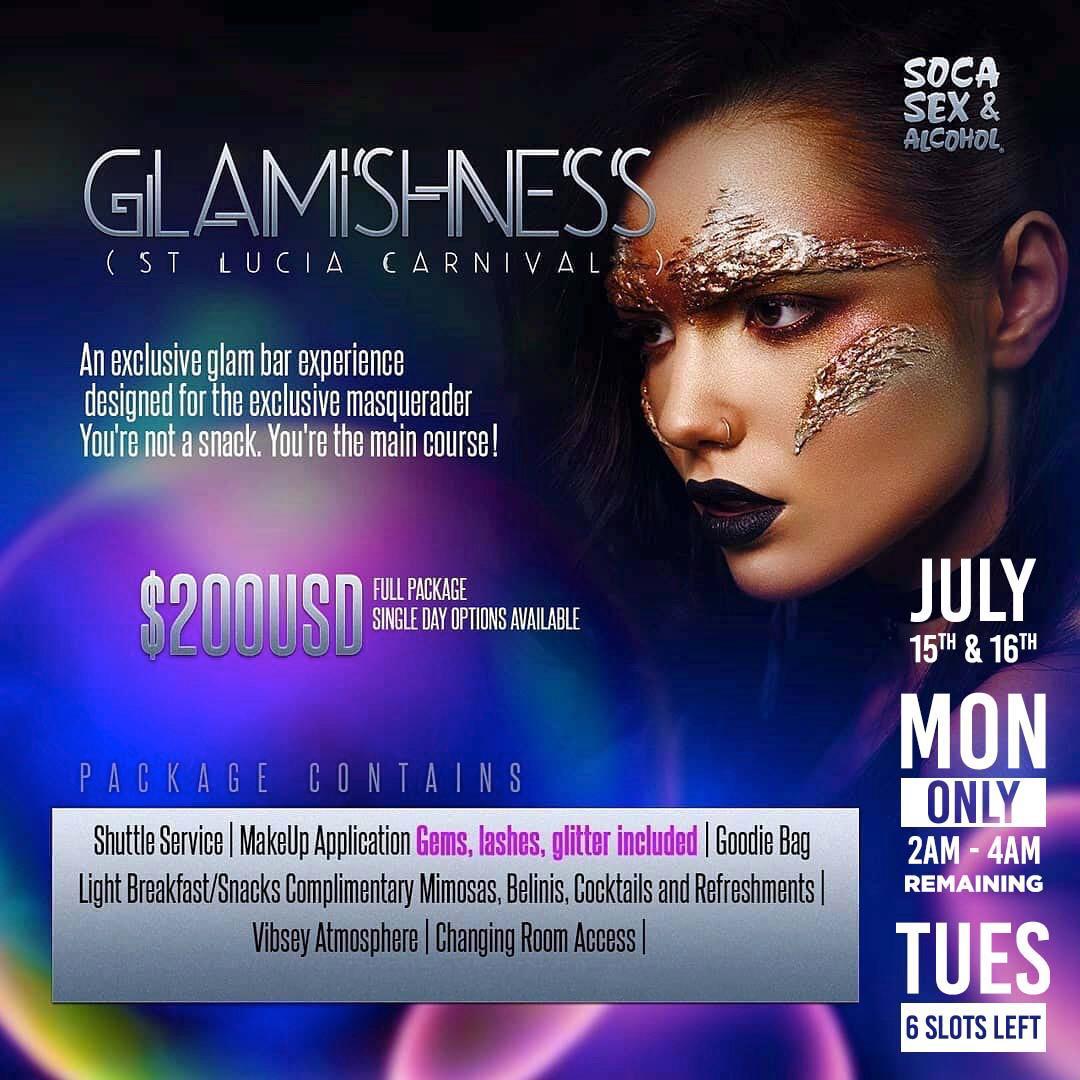 An exclusive glam bar experience, designed for the exclusive masquerader.
You are not a snack
You're the main course
You don't need to level up
Uptop boss on gawdddd
You my darling, are ready for the road
The road isn't ready you
Glam dem...
Service Includes:
- Shuttle service to/from Coco Palm (Within Rodney bay & Gros islet)
- Makeup (gems, lashes, glitter)
- Goodie bag
- Light Breakfast/snacks
- Comp mimosas, cocktails and refreshments
- Changing Room Access
- Shuttle Service to Carnival starting point ( 8am-12pm)
Appointment times available
Monday: 2am, 3am, 3:45am, 4am,

Tuesday: 4am, 5am, 6am, 12pm
You will be contacted via email within 48hrs of purchase to book your appointment time for Mon, Tues. Contact will be made in the order in which Orders are received.
All our MUAs are seasoned carnival vets. You will be scheduled with one of the makeup artists below.
@makeupbychelsea15
@justgizzy_el
@heidipaulartistry
@caribbeyhanfaces
Please note: If you arrive late, you leave late. Please don't be late. Priority will be given to customers who arrive on time.

NO REFUNDS...
If you have any questions specific to available appointment times please contact Andrea at 917-434-6377