Join us at GK 12th Anniversary and unveil the GK50 list, The 50 Most Influential People of Color in Higher Education
About this event
Honor the Legends, Pioneers and Trailblazers in academia. This marks the first time in Greater Boston history that a comprehensive list of this caliber featuring individuals of color in higher education has been compiled.
We hope you will join us in making history!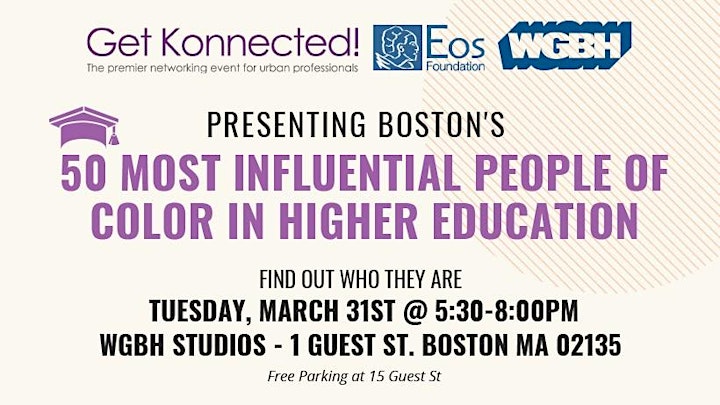 Organizer of GK50 Most Influential People of Color in Higher Education
Get Konnected! is Boston's premiere bi-monthly networking event that brings together urban and international professionals, business executives, and entrepreneurs from various cultures. Its goal is to enrich professional development and forge new business and social relationships, making Boston a more diverse and inclusive city. These bi-monthly events provide exposure to a broad spectrum of ideas and validate the contributions people of diverse cultural backgrounds are making to world.