Description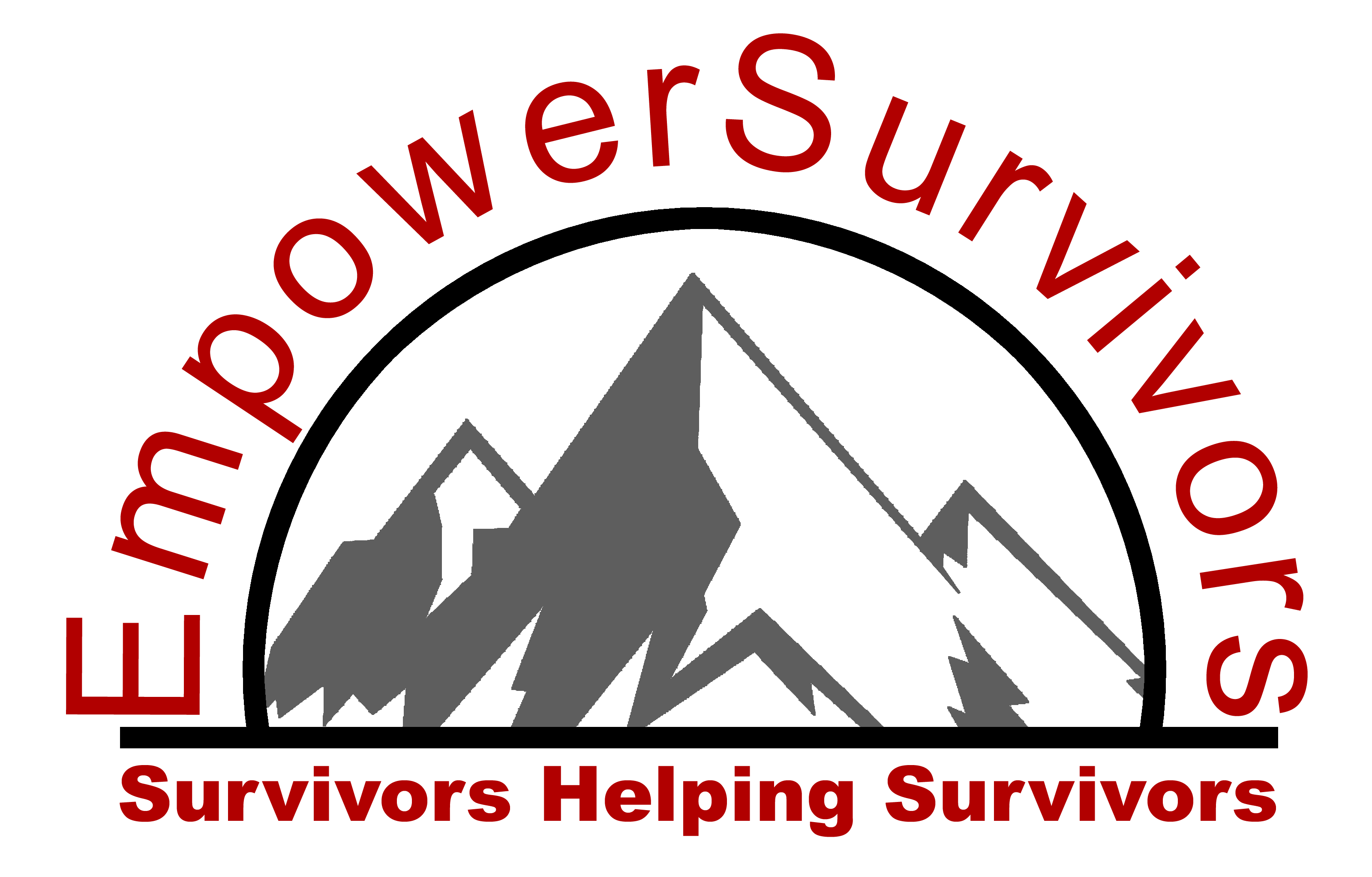 Giving Voice- EmpowerSurvivors 2017 Conference is a event put on by adult survivors of childhood sexual abuse for adult survivors of childhood sexual abuse. It is our belief and hope that coming together as a supporting survivor family and community we can give voice to the pandemic crime of sexual abuse and find ways to lower the statistics that say 1 out of 4 girls and 1 out of 6 boys will be sexually abused by the age of 18 by someone they know and trust. Survivors need not be silenced. Come join us for our 2nd annual conference! Can't wait to see old friends and meet new ones. We can do so much more together - we are a survivor family!

Giving Voice - EmpowerSurvivors 2017 conference is also for our community. It is important that we come together as a community to learn ways to keep our communities safe. Childhood sexual abuse isn't an easy topic but it is up to us adults to find ways to protect our children, prevent sexual abuse and when prevention fails to recognize the signs and symptoms of abuse.Come join us to learn , laugh and break the silence of abuse!
Please join us Saturday ,November 11, 2017 to come together, support survivors on their healing journeys, learn as a community , and meet new friends! Every year we hope to improve our conference so come join us and help us make this an even better conference and bigger voice!
---
Day of Event -
* 8:30am - Registration/Coffee and social
* 9:00 am - Conference starts! Welcome!
* 9:15am - Speaker Tara Walker Lyons- From Victim To Survivor to Thriver
Tara is a survivor of childhood sexual abuse , advocate, wife and mother of two that is kicking butt in her home state of Montana! Tara has taken herself on the road to educate others on the realities of childhood sexual abuse, the importance of breaking the silence that surrounds abuse and how it is so important to have laws that support the education and prevention of childhood abuse. Tara has recently been working on passing legislation in her home state of Montana that would require training and classes to all adults on the prevention, and signs and symptoms of child abuse for when prevention fails. Tara is one young lady you don't want to miss!
* Break
* 10:00 am- Jane Straub - Adverse Childhood Experience Study and Survivor Resiliency

Jane is a victim assistant advocate at the Jacob Wetterling Resource Center and Gundersen National Child Protection Service. Jane has a passion for educating the public on the ACE study and teaching on the resiliency of the trauma survivor.

The Adverse Childhood Experiences Study (ACE Study) is a research study conducted by the American health maintenance organization Kaiser Permanente and the Centers for Disease Control and Prevention. Jane is set and ready to take us all through a shortened version of this study and the resiliency of survivors!
* 11:30 am Lunch Break
* 12:15 pm Keynote - Mike Pistorino
Mike Pistorino is a survivor of child sexual abuse, drug abuse, homelessness, and prison who overcame incredible odds to become a prolific public speaker and champion for survivors of sexual abuse. Today, Mike is the Vice President of a multi-million dollar distribution business in Cleveland, father of three daughters, and ultra-marathoner. His unforgettable presentations throughout Ohio, the U.S. and Canada have inspired legislation to be enacted, sexual abuse prevention policies to be created, and tens of thousands of dollars to be donated to victim service agencies. Most importantly, Mike's witty and enthusiastic message of survival and success has inspired thousands of sexual abuse survivors to seek help and to speak out. Mike is the recipient of the 2015 Inspirational Change maker Award from the Ohio Alliance to End Sexual Violence, the 2016 Special Courage Model of Justice Award from the Ohio Crime Victim Justice Center, the 2016 Voices Against Violence Award from the Cleveland Police Foundation, and was recently named the "2016 Greater Cleveland Person of the Year" by cleveland.com.
* Final Break
* Panel Q and A
We will end the day with a question and answer panel made up of the speakers of the day and survivors. You will have a chance through out the day to submit questions you would like answers to!
* 2017 Panelists -
Keynote Mike Pistorino, Jane Straub, Tara Walker Lyons, and Elizabeth Sullivan,and more!
---
What can I bring into the event?
You!
Are Service Dogs Allowed?
Absolutely!. You must however have a vest ( Or forms) on the working dog stating it is a therapy animal. Due to issues that arose last year any dogs without vest will not be admitted.
How can I contact the organizer with any questions?
Contact : Elizabeth Sullivan by email at EmpowerSurvivors@gmail.com or
Call 651-300-9180
Do I have to bring my printed ticket to the event?
Yes, It will help with processing your registration.
Is my registration fee or ticket transferrable?
Yes- We realize people get sick, or have last minute issues arise. If you are unable to attend you may let another use your ticket. Must notify contact person of changes
Can I be a vendor at this year's event?
Yes- We absolutely want local bussinesses to be involved by having a vendor table at our event!
If you are a bussiness that has a program, service, therapeutic resources, holistic medical resources,etc. that will positively empower survivors then we want you! please contact Elizabeth at EmpowerSurvivors to find out how to be a vendor at our 2017 conference
This year's vendor fee is $100.00. Vendor fee includes 1 table, 1 ticket into event, and 1 lunch. Call today to see how you can be a vendor at this year's event!