Description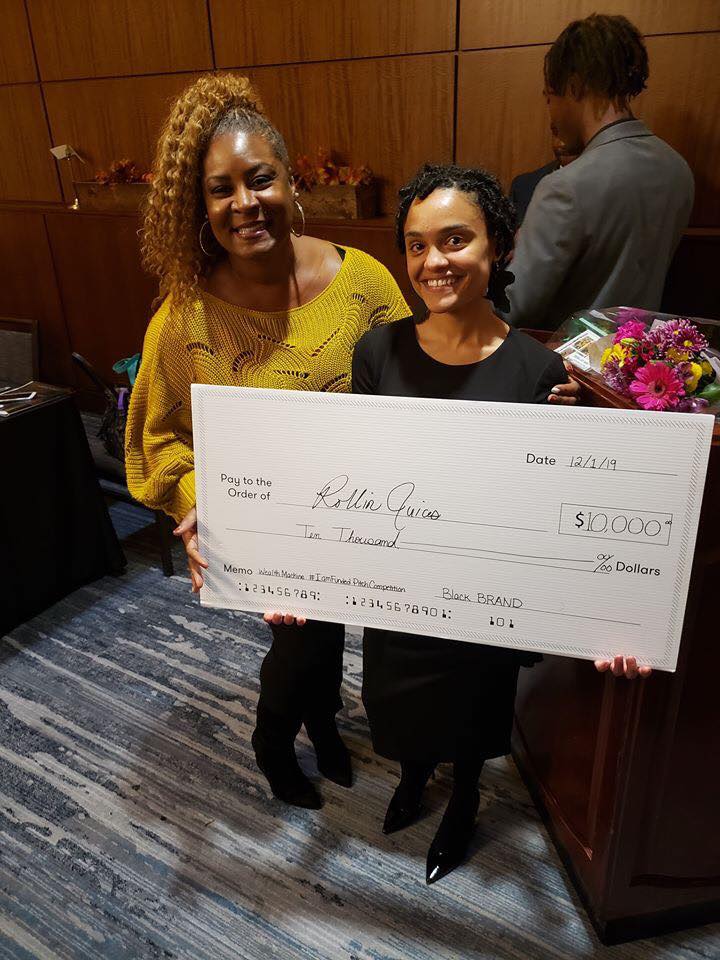 Meet Nia Vargas, the winner of our inaugural Wealth Machine #iAmFunded pitch competition, presented this past Sunday as the finale to Black Diamond Weekend 2019.
#groupeconomics is the foundation of Black BRAND. The more of us supporting the cause, the more we can do to build our entrepreneurship ecosystem.
This year, we got to see first hand the disparity in the Hampton Roads startup market and we decided to do something about it by launching three new initiatives:
*B-Force Accelerator - a competitive 15-week intensive for black startups to prepare them for capital access that also provides $10k to each of 10 entrepreneurs.
*Wealth Machine - a pitch competition for 13-22 year entrepreneurs consisting of three phases: the iEmploy Crash Course, the iAmFunded Pitch Competition, and iWin which provides support from a team of business professionals
*150 Year Plan - deploys a robust Legacy Council to examine five core areas that speak to black economics for the building of a sustainable plan for black wealth.
Our ask: This giving Tuesday, kindly donate and spread the word...and spread-the-word again about our fundraising campaign to help us cross the finish line and mobilize this very important work.
If you prefer to give by other means, Facebook is matching for Giving Tuesday, PayPal is matching for Giving Tuesday, and we also have cash app ($blackbrandbiz) to where you may send your donations.