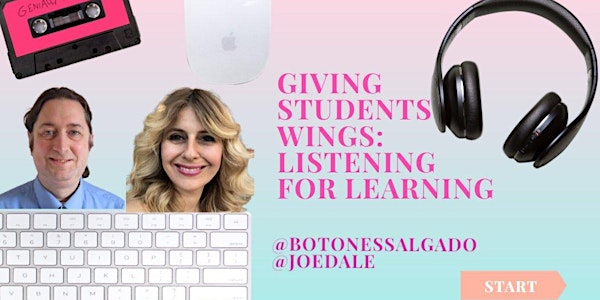 Giving students wings: listening for learning
In this webinar, learn a variety of methods of improving your students' listening skills using technology and an evidence-based approach
Refund Policy
Refunds up to 1 day before event
Eventbrite's fee is nonrefundable.
About this event
This first session delivered by Esmeralda Salgado and Joe Dale as part of a four part series will explore the role of listening in second language acquisition. It will demonstrate practical high impact activities to teach languages through listening, including designing innovative tasks via the latest digital tools. The session will also include tutorials on how to create some of the digital listening activities from scratch to personalise the learning of your students.
Outline:
The role of working memory in listening
Listening as modelling versus testing
How screencasting can be used for flipped learning and developing independent learning skills
How to create speaking avatars to personalise listening activities at all levels
Embedding low stakes testing and retrieval practice tasks to check for understanding
Exploiting songs and textbook listening material
A guide to tackle the GCSE listening exam
How to create a virtual language lab in the MFL classroom
By attending this webinar, attendees will come away with lots of practical and researched driven ideas to support their learners' listening skills, boost their confidence and encourage their independence.
The webinar will be recorded and the recording link shared with registrants. Please note this link should not be shared privately or publicly.
This event is part of a four part series which will explore the role of listening, reading, writing and speaking in the MFL classroom. The events aim to equip attendees with a wide range of practical resources and tips to tackle these four skills, in an innovative and engaging way backed up by informed evidence research while incorporating the use of the latest digital tools and tutorials on the creation of the different tasks, when required. Dates for the remaining webinars will be announced in due course.
Presenters' bio:
Esmeralda Salgado has over 20 years of teaching experience in both the state and the independent sectors. She was an Advanced Skills Teacher for Medway LEA and she worked in recent years in Cambridgeshire as Head of MFL and Digital Learning Lead. She has a record for obtaining 100% 9-4 results at GCSE and over 50% 9 to 8 within her department. She is a provider of workshops and webinars on MFL teaching and learning, especially regarding the use of technology and is the author of the educational blog https://mflcraft.blogspot.com, where she reflects on different aspects of MFL teaching and learning and shares resources. Recently, Esmeralda published a Spanish Grammar book set up on a lexicogrammar approach co-authored with Dr Gianfranco Conti and Dylan Viñales. Esmeralda is a big advocate of international projects and she has experience running British Council projects such as Erasmus or e-Twinning events, as effective tools to promote MFL in schools. Above all Esmeralda loves teaching and is passionate about languages and sharing good practice among colleagues which has led her to be a 2022 Silver Award winner in the Pearson National Teaching Awards.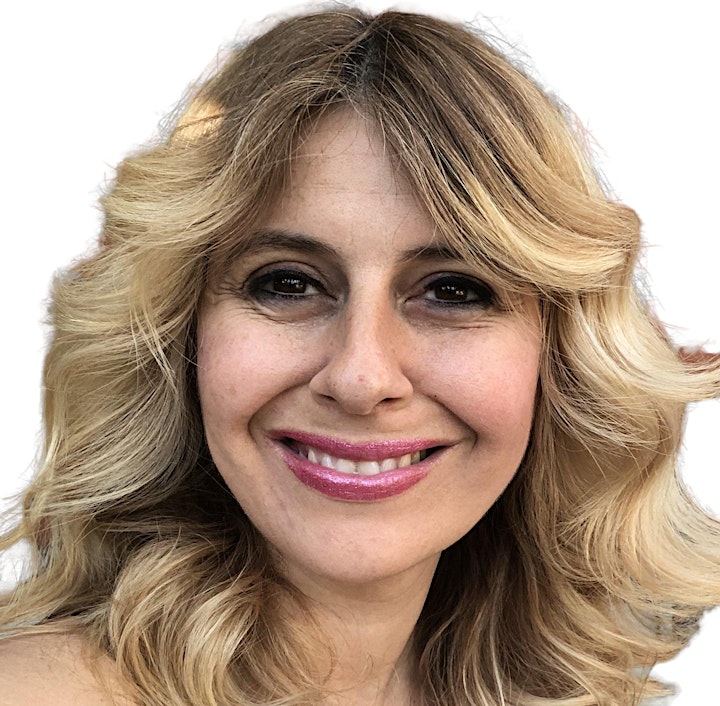 Joe Dale is an independent languages consultant from the UK who works with a range of organisations such as Network for Languages, ALL, The British Council, the BBC, Skype, Microsoft and The Guardian. He was host of the TES MFL forum for six years, former SSAT Languages Lead Practitioner, a regular conference speaker and recognised expert on technology and language learning. He has spoken at conferences and run training courses in Europe, North America, South America, the Middle East, the Far East and Australasia. He was a member of the Ministerial Steering Group on languages for the UK coalition government and advised on the Linguanet Worldwide project for The Language Company. He created ICT activities for the new Institut Français, ALL and Network for Languages Primary French Project Niveau Bleu, Blanc and Rouge courses and was short-listed for a NAACE Impact Award in 2013 too. Joe supported the Erasmus Plus project Conflict to Cooperation with 5 European countries and is currently supporting the Erasmus Plus Project Learning to think and live outside the box as well as organising and co-hosting a 10 part series of webinars Saturday Tech-Talk in collaboration with the British Council in Indonesia and iTELL. He also worked on the Supporting Schools Reform in Algeria project through the British Council 2019-2020. He was recently described in a Guardian article as an 'MFL guru' and 'the man behind the #mfltwitterati.'.