Giving at its joyful best. The B1G1 Goat Delivery, Child-Rescue Centre Ope...
Description
I don't know about you, I've ALWAYS wanted to go on a Safari in Africa.
And I've had lots and lots of opportunities to go. But somehow I've never 'converted' those opportunities into actualities. Until now.
And what a thrill; not just a Safari (and an awesome one at that) but, through our great friends and Worthy Cause Partners, World Youth International, a trip of a lifetime. Living with, working with and celebrating with the villagers in and around Odede in Northern Kenya.
Imagine it. No fancy hotels but seeing, eating and breathing things as they really are with some of the happiest people on the planet. Communicating in sign language and yet connecting on a deep level.
If it's sounding great and if it has 'you' all over it, jump up to the top again and select the number of people and credit card option to send us your deposit now because we strongly suspect this will be rushed. And for obvious reasons, it's LIMITED.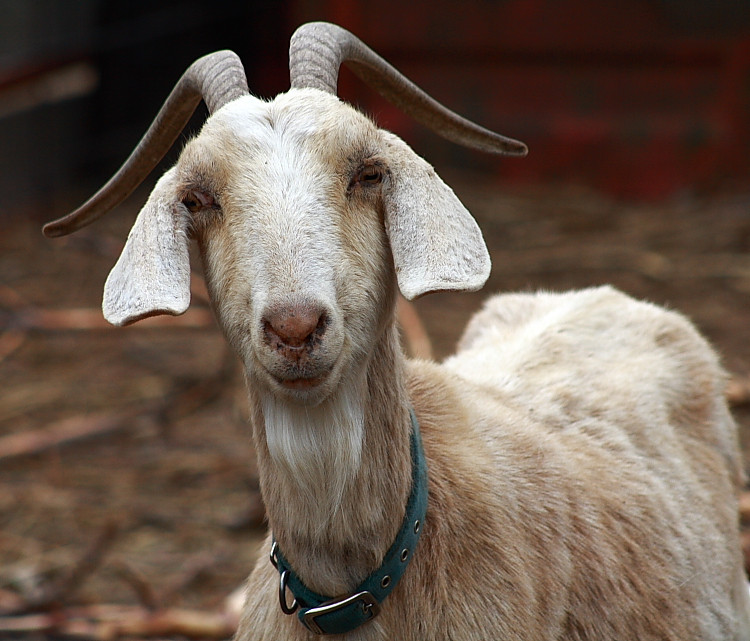 Oh, and how about this, excluding your flights to and from Kisumu, it's just A$2100. And that INCLUDES the 3-day Safari at the end. PLUS, there's even an included 'give-back' in true B1G1 style. Just by coming on the trip, you'll be contributing massively to the fitting out of a Child Rescue Centre. And so you'll be leaving behind something very, very special and life-giving.
Our trip will be led by Ralph Hoey who leads WYI. Together with an amazing team of people, Ralph's made things happen in Odede (and in other parts of the world too). Ralph's a decorated Australian; he was awarded the Order of Australia in 2006. Yet you'd never know it — he's a down-to-earth, deeply committed bloke who's fun to be with too.
So, if you're feeling like 'this will be great', go ahead, check your calendar and block out the day before 17 July (that's when you fly into Nairobi) right through to 28 July (that's when you'll head home), select how many places you want to reserve, select the credit card or PayPal option, follow the prompts and your 'seat(s)' are locked in.
We'll send you all the details by return.
Here's the basic outline of your trip
Pick up from Nairobi International Airport
Overnight accommodation in Nairobi (1 night)
Transfer to Nairobi domestic airport
Fly to Kisumu
Pick up from Kisumu domestic airport and transfer to Odede
We stay for 5 nights. Activities include
Official opening of Child Rescue Centre (CRC)
The handing over of goats
The arrival of the Bishop and the Band
And we then have 4 Community projects to work on
Building a Kenyan mud house for people in need (7 volunteers per house)
Assisting in the Early Childhood Centre
Assisting at the Child Rescue Centre
Assisting with the goats and other projectsKisumu
Hotel accommodation in Kisumu (New Victoria or similar) 1 night includes breakfast
Farewell dinner
Masai Mara Safari (3 day 2 nights) Pick up in Kisumu and finish in Nairobi
Overnight accommodation in Nairobi (1 night)
Transfer to airport
Home
Again, and amazingly, the full trip cost (excluding your International flight to/from Nairobi) is just A$2170. And it's an experience that lasts forever.
Reserve your place(s) now. And get ready for the trip of your lifetime.
The remarkable tour that remarkably 'just happened'
Strangely, we didn't set out 2011 and think "Let's do a tour!" Here's what happened:
November 30th is my birthday (oh, that's Paul Dunn by the way). And I thought it would be really great if we asked people to give goats.
Then, a B1G1 client in Wellington, Hamish Conway, emailed me. He had been giving goats for some time in his Accountancy practice (see: http://www.b1g1.com/buy1give1/gift-of-goat)
And his email told how he'd soon be taking part in one of those 'tough' events that New Zealanders seem to love so much, the Alpine GOAT Run. Well, from there it got bigger and bigger with lots of Goat Run competitors ending up giving goats.
And then, in a voice call, Hamish just happened to say, "Heh, Paul, wouldn't it we be great if delivered the goats!"
WOW … what a thought that was!
Within just a hour, Ralph Hoey and his team were on to it and now, as you see above, it's all happening. And over 1000 goats will be delivered over time.
Amazing what 'just happens' isn't it?
Come and join us and experience it.