Description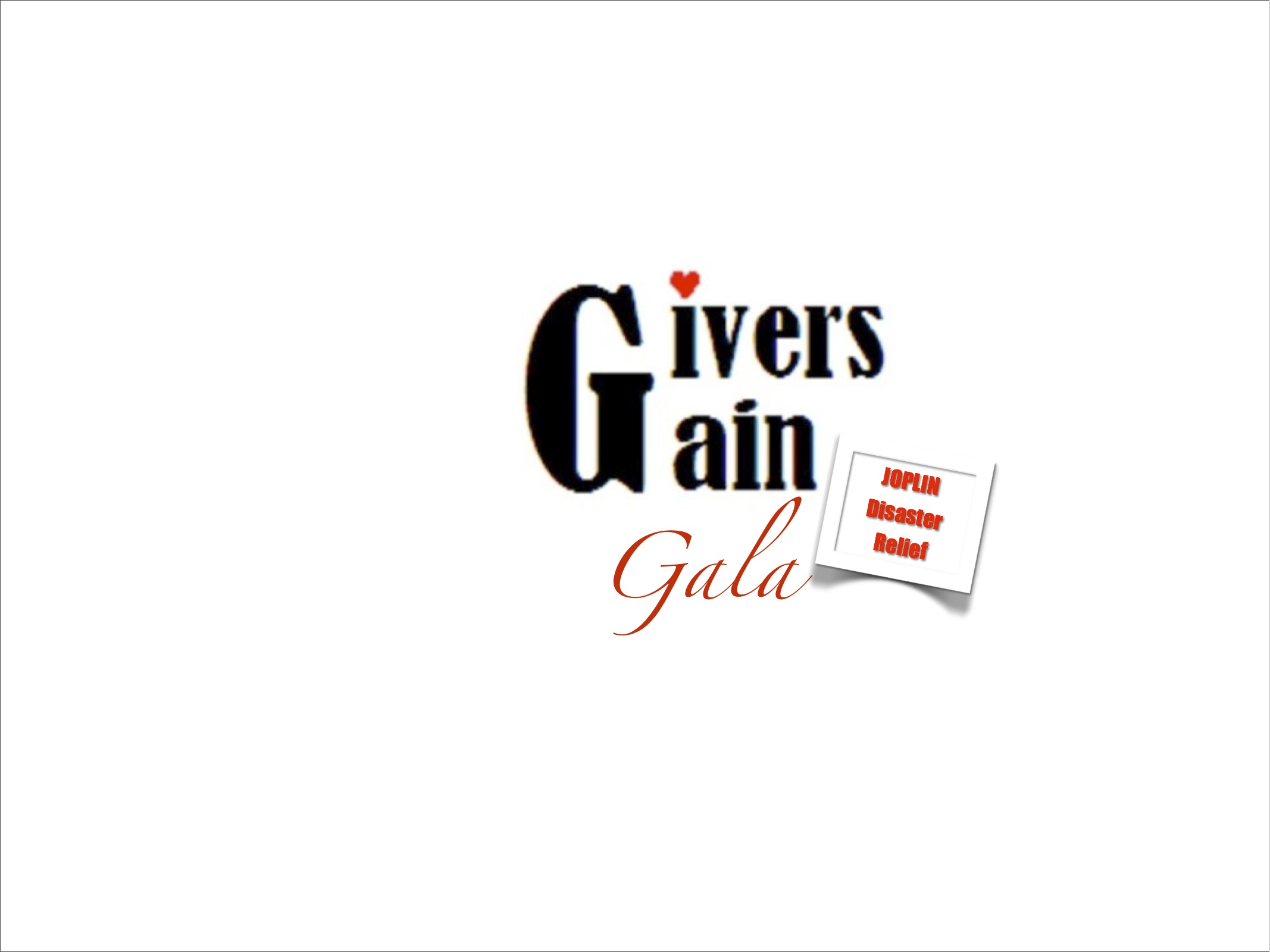 Saturday, August 20th
6:00 - 10:00PM
The Roberts Mayfair - a Wyndham Hotel
806 St. Charles Street
St. Louis, Missouri 63101
Let's join together in the spirit of GIVERS GAIN to bring relief to the victims of the Joplin tornado disaster at our Givers Gain Gala on August 20th. We'll enjoy a night of cocktails, fabulous food, networking, dancing and a silent auction.
If you cannot attend the Gala for any reason, please open your heart and your wallet with a donation to our Givers Gain GALA fund!
Thank YOU and remember...