Do you have technology, design, marketing, or other talents that could help a nonprofit better pursue its mission? This is your event!
About this event
GiveCamp Memphis 2022 is a free weekend event where designers, developers, database administrators, marketers, copy writers, web strategists, innovators, and others donate time and talent to create websites, data management systems, logos, maps, donation systems, custom applications, social media campaigns, and all kinds of other offerings to help nonprofits pursue their community-serving missions.
Since 2011, GiveCamp Memphis has served scores of area nonprofits. We're getting ready to serve more, and we need your help.

The event is entirely volunteer-driven. It's a great opportunity to meet good people and do something important for the community. We're looking for technical and non-technical volunteers to leverage their talents toward helping nonprofits in need.
We're coming together March 4 – March 6, 2022. We work all weekend (see schedule below). If you need to leave to tend to a brief and prior commitment, we understand, but please return as quickly as possible (team collaboration is key).
Join us at the FedEx Institute of Technology (or online if you can't join us in person), let us feed you great food all weekend, and leave the weekend with a great event t-shirt - all for free! If you're ready to help us serve the nonprofits serving our community, then register for this event, show up Friday at 5pm, and we'll make sure you're helping in no time. Get a friend to register, too!
And when you're done, tell everyone you know how great it was spending a weekend helping the nonprofits who make our community the best it can be.
Questions? Find us in #givecamp on the #memtech Slack @GiveCampMemphis on Twitter, or GiveCampMemphis on Facebook!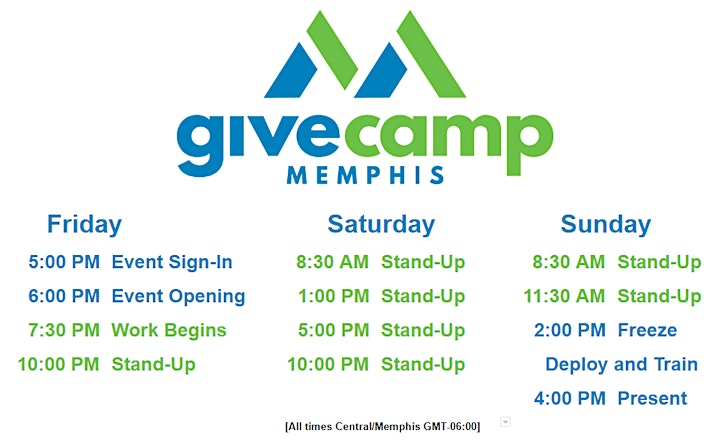 "GiveCamp is one of my favorite tech events in Memphis each year, not only for the positive impact it has on Memphis, but for the opportunity it gives local developers and designers to get together and work on real projects with real value for these local organizations with limited time and budgets. It's great to see so many people learning, teaching, and contributing for a cause."
- George Spake, Volunteer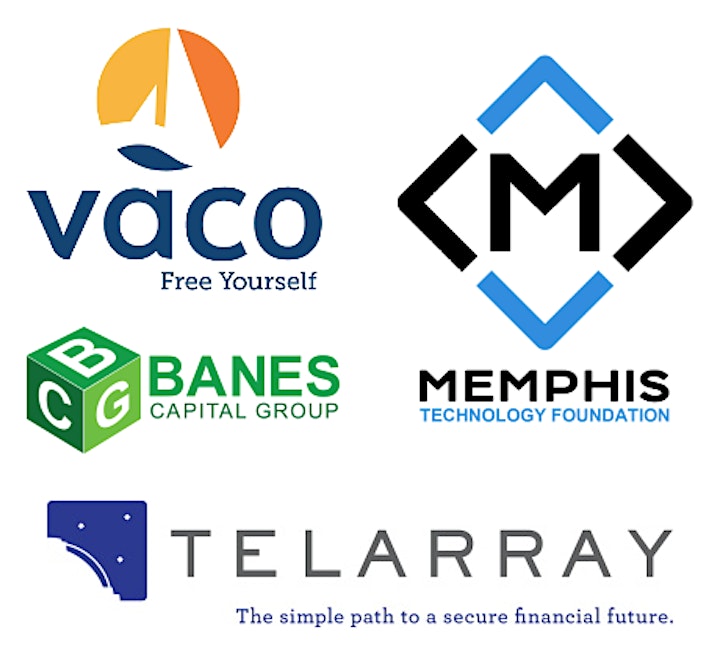 GiveCamp Memphis mentioned in Google DevFest 2020 Keynote!