Description
Join members of the GiveBIG Advisory Council, our marketing partner, Encore Media Group, and our technology partner, CiviCore for a demo, discussion, and Q&A session one week before registration closes for GiveBIG 2019.
Why participate?
1. See how peer-to-peer and company campaign pages work
2. Align your campaign with the public marketing strategy
3. Learn how digital media will reach a broader demographic of donors
4. Talk to colleagues if you are on the fence about registering for GiveBIG

The webinar will cover what's new and what's changed for GiveBIG 2019. We will provide a quick demonstration of the new company campaigns and peer-to-peer functionality on the giving platform. Encore will discuss the promotional campaign for GiveBIG, as well as new tools and resources for increasing your visibility to new donors. The webinar will conclude with a Q+A session.
Get Inspired!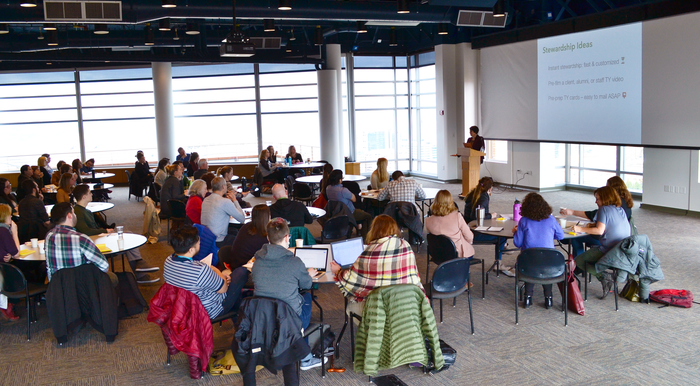 Attend the upcoming fundraising workshops led by The Ostara Group's Ariel Glassman--also free if you have registered for GiveBIG--to get your creative juices flowing and plan your campaign to reach more people than ever before.

One attendee of Monday's workshop says; " ...Ariel brought a lot of great information to the table in a very approachable way. It was an inspiring, yet safe space to learn about fundraising ...."
Register Now
Register for GiveBIG by March 29. The fundrasing sessions and the bimonthly Fundraising Accelerator are FREE - if you have registered and paid the registration fee!